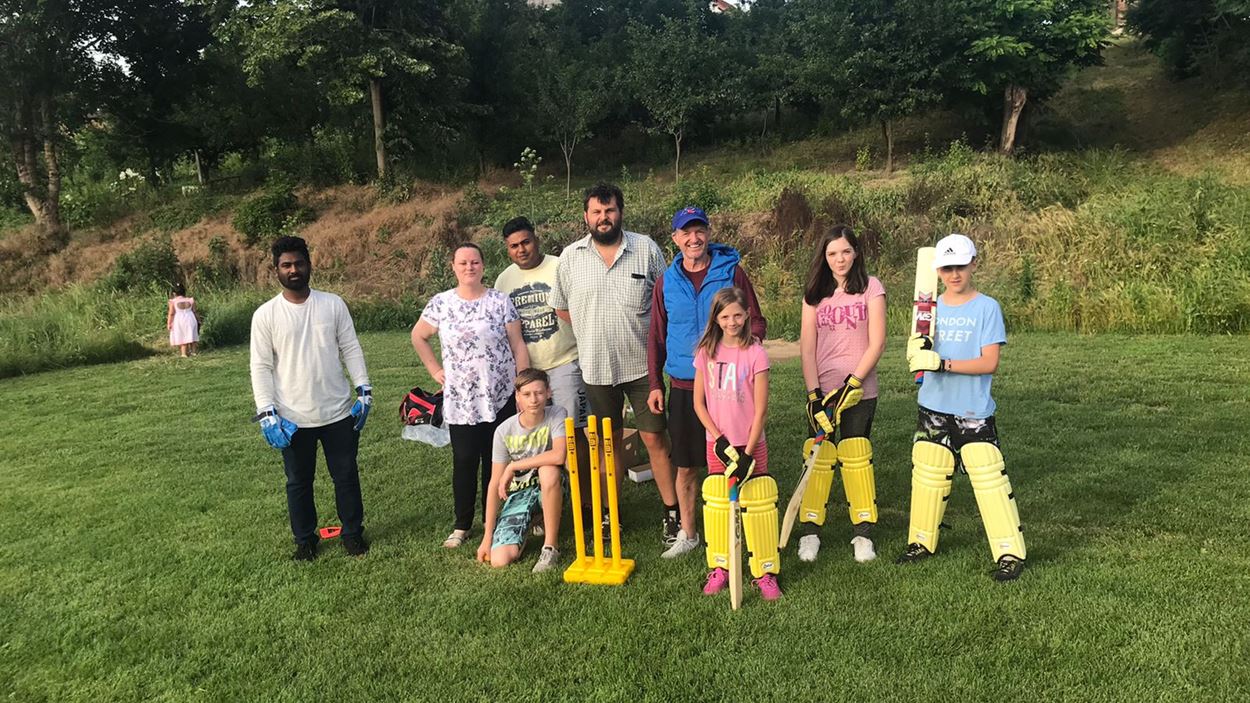 Sports Kit Recycling
Ukraine
After initially leaving English shores in December 2021, a donation of
cricket
kit finally made it to the Ukraine Cricket Federation (UCF) in May 2022.
The kit donation was held up due to documentation and shipping agent issues in Ukraine but just when it was thought the problems had been resolved, the awful news of Russia's invasion broke. A life changing moment.
The donation was subsequently re-routed to Croatia where some Ukrainian mothers and children have managed to escape while their husbands and fathers fight for their country. 
Working closely with the Croatia Cricket Federation (CCF), the UCF has now set up a regular cricket programme in two central Zagreb parks. Sessions run three times a week on Tuesdays, Thursdays and Sundays.
16 children (aged 4-12) are attending regularly with their mothers and one father is also involved with the sessions, all of whom have played a big part in helping those involved adjust to their current circumstances.
These sessions have not only been vital in providing children with a positive activity to engage in, but also for enabling all the children's mothers to meet up regularly and support each other. Many have had to leave loved ones behind and suddenly found themselves living in very unfamiliar surroundings during an incredibly uncertain time.
One Ukrainian woman, who has also ended up in Zagreb, is a qualified cricket coach and not only is she assisting with the running of sessions, she's also acting as a translator whenever that is required. Others are starting to follow in her footsteps and help with coaching as a result.
351 items of kit have been donated to UCF, which equates to 88.85kgs worth of kit:
20 sets of plastic stumps

4

plastic

cricket bails

46 soft cricket balls

25 plastic soft cricket bats

5 sports bags

121

h

ats/caps

9 snoods

25

s

oft cricket pads

40

s

oft cricket gloves

16 cricket bats
Access to this kit is already making a difference. It's bringing something into these people's lives that goes way beyond just playing cricket. It's giving children something to look forward to and an opportunity to forge new friendships with those that have been through a traumatic experience with them.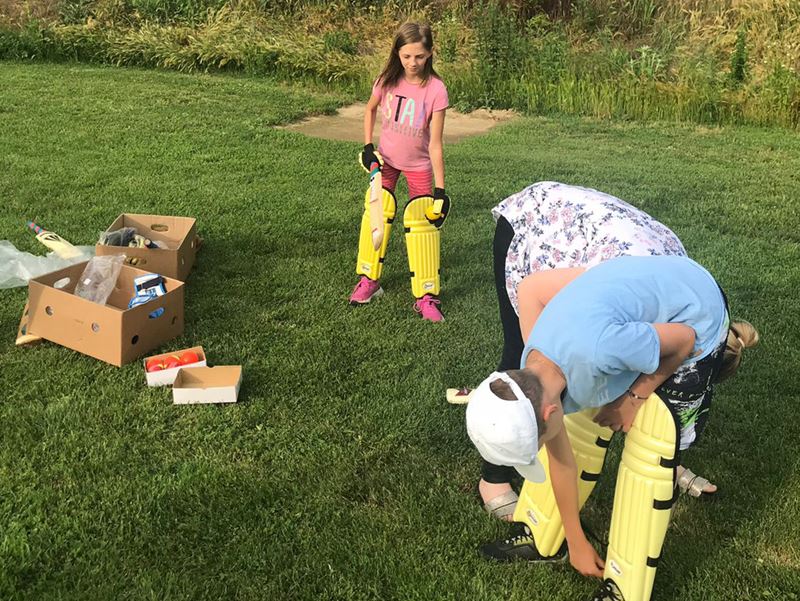 Playing cricket offers an opportunity to escape the reality of the situation and allows them to just be children playing cricket in a park with their friends. This is probably the closest to normal life they've experienced in recent times.