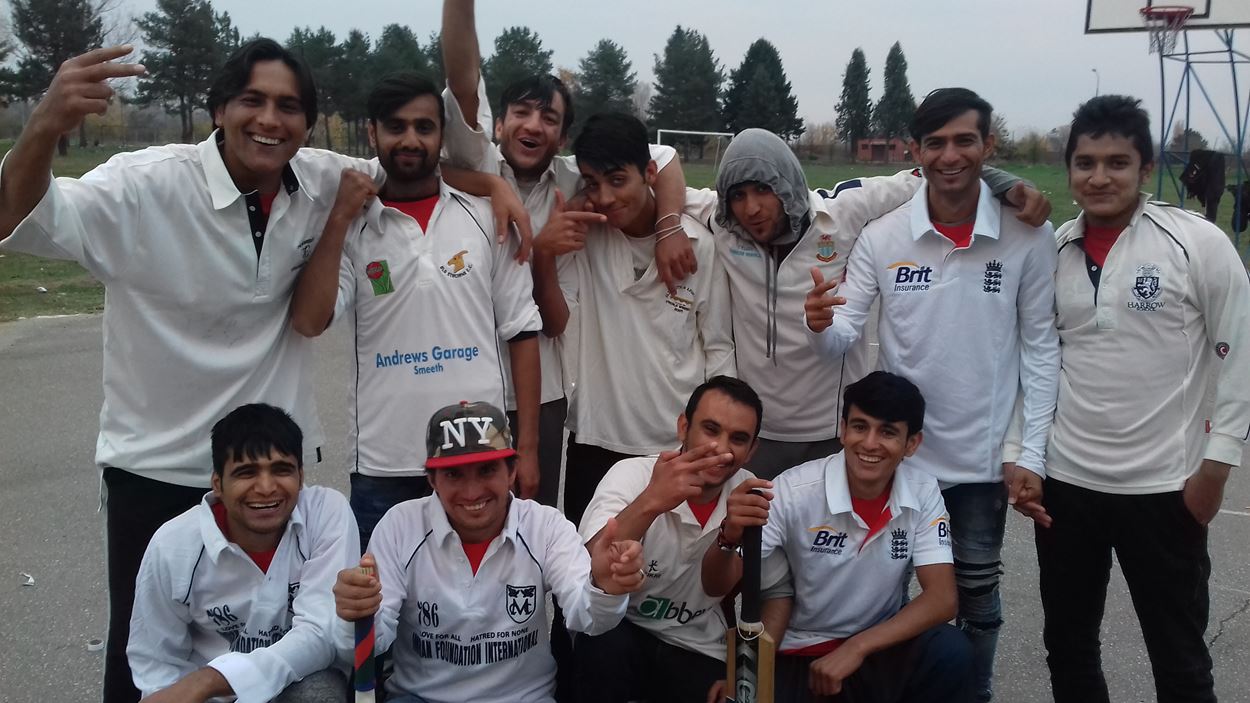 Sports Kit Recycling
Serbian Cricket Federation
Through kit donated to asylum centres, we have helped the Serbia Cricket Federation (SCF) ensure the provision of weekly cricket coaching with matches and tournaments for residents. Until they were introduced to cricket, migrants showed little interest in organised sport but with good kit in the camps, migrants are now able to keep active and enjoy competitive cricket whenever they want.
Đurđa Šurlan of KIRS (the state body responsible for asylum centres) said: "In our Belgrade camp there are over 100 young men and children who want to play cricket in their free time. This donation will help us to engage them better and ensure that their time spent in the asylum centres is as good as possible."
Khalid Tarakhail has spent more thsn 18 months in the Belgrade camp and added: "I came to Serbia in March 2017. I am from northern Afghanistan and have been a cricket fan since I can remember. Serbian cricket coaches started coming to our camp and we got to play with them twice a week. They donated some cricket equipment to the camp which we wore for the first time ever – like pads or gloves that we saw only on TV. This year they asked us to join their clubs and we got to play proper cricket. I am 18 now and will probably never play professionally, but just playing on the proper ground, fully equipped, with good friends from Afghanistan and Serbia feels really nice."
With fewer refugees arriving, SCF are planning a project with the schools the children of refugees attend, as a way of helping them integrate into Serbian society.
Kit has also been given to the Cricket for Vulnerable Population project, through which Roma children were introduced to cricket. The Romani population is the most vulnerable and disadvantaged group in Serbia and under-represented in Serbian sports, partly due to a lack of access to sports equipment. Through donating cricket kit to the clubs run by and for this group, young Roma have now been given cricket coaching and the opportunity to play competitively in the national leagues. 
Dehran Bekteši is a 15-year-old Roma boy from the Padinska Skela suburb of Belgrade, who was awarded best young player in 2017. He's from a very poor family and lives in extremely difficult conditions, without basic utilities such as electricity or running water.
"Playing cricket has put him back on the right track and showed him the way out of despair." Vladimir Ninković, general secretary of the Serbian Cricket Federation said. "Collaboration with such a well-known organization as the Lord's Taverners is an excellent sign that our efforts in promoting cricket have been recognised."