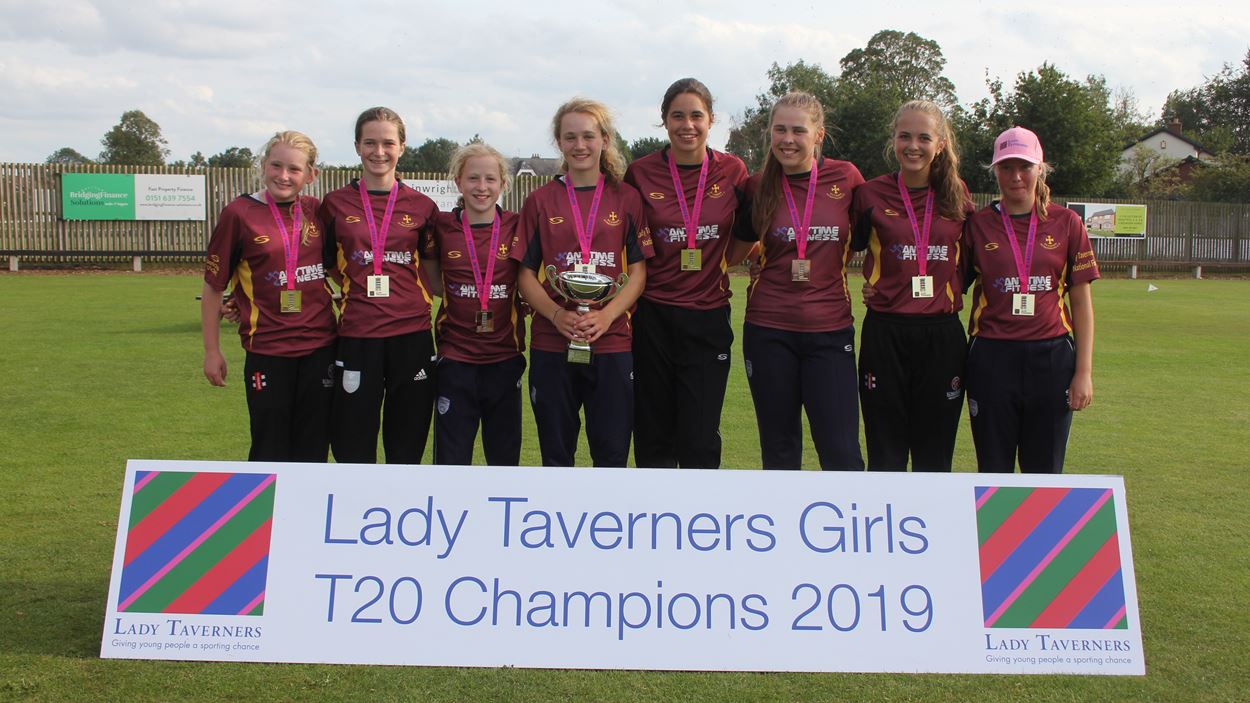 Girls Cricket
The Lady Taverners indoor schools and outdoor clubs girls' cricket competitions provide opportunities for girls to get into cricket. These opportunities to play were provided at both informal and competitive levels with a progression pathway to local clubs and development programmes.
Lady Taverners U13 and U15 girls school indoor competitions
Unfortunately, the ECB has been forced to take the difficult decision to postpone the county, regional and national finals for the 2020 competition following a continuous review of the Coronavirus (COVID-19) threat. More information about rearranged competitions will be available in due course.

Contact Sue Laister for the details of your county cricket board (CCB) organiser.
Lady Tavs U11 & U13 Girls Club Softball
The aim is to provide a fun introduction to the game for girls at cricket clubs and encourage fair play by all.

Organised by CCBs during the season, club softball includes a series of tournaments and festival days that will determine county winners for each age group.

Format – 8-a-side, softball, pairs cricket, runs total starts at 200 with five runs deducted for every wicket lost, all players encouraged to bowl.

Please contact Sue Laister for details of your CCB organiser.

Deadline for entry in the 2020 competition is 14 March 2020. This is open to all clubs affiliated to the ECB through their CCBs.
Lady Tavs U13 & U15 Girls Club T20
The aim is to provide girls at cricket clubs an opportunity to transition to hard ball cricket within a competitive structure against teams of a similar age whilst still making the game fun and sociable.

Format – 8 a side, hard ball, T20 rules.

The early rounds for both age groups are regionalised to minimise travel distances where possible. There are six regional competitions which lead to a national finals for the remaining four teams.

Hotel accommodation and meals are organised and funded by ECB for all teams on the night prior to finals day.

This is open to all clubs affiliated to the ECB through their CCBs. The competition is administered centrally by the ECB competitions team and the play-cricket website is used for communication of fixtures and results.

For more details about the programme please email Sue Laister (Sue.Laister@ecb.co.uk) at the ECB or call 07900 757453.