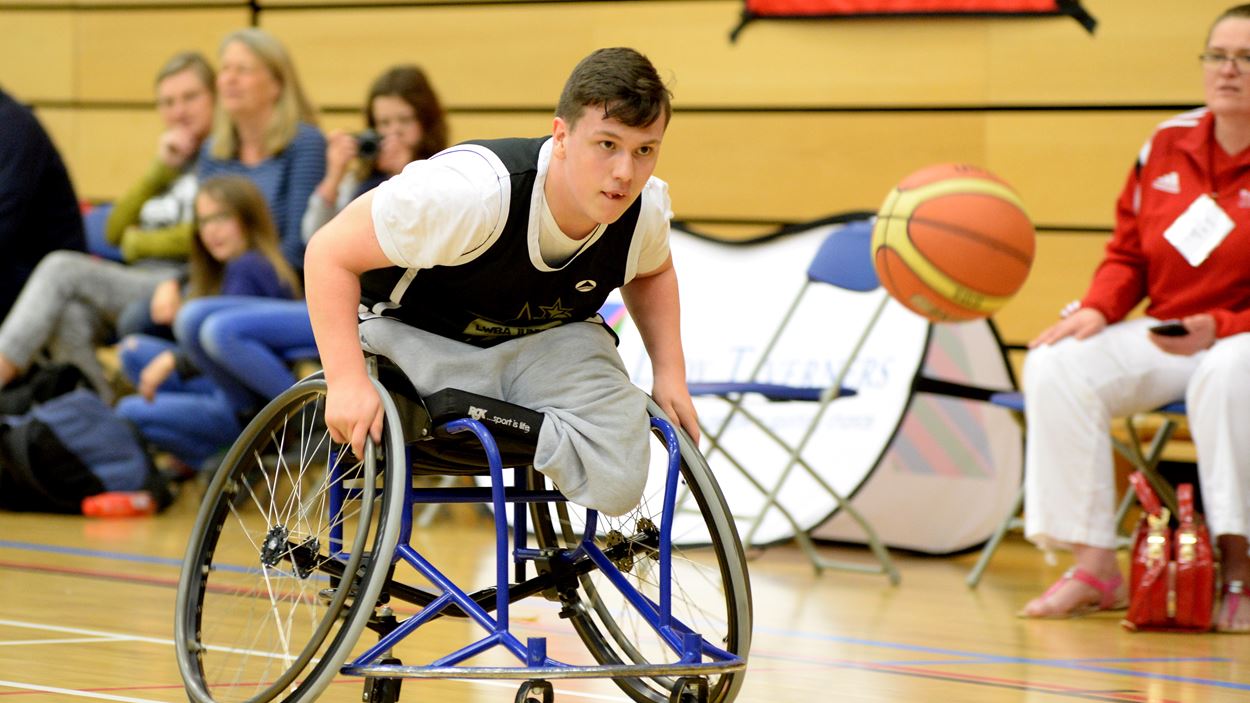 Junior Wheelchair Basketball
Cameron O'Connor
Cameron O'Connor lost his legs after contracting meningitis when he was eight. At that moment, his world changed, as did his choices: it was clear to him on his recovery that he could either mope about, or face up to his situation and find new challenges.
Inspired by the Paralympic Games in 2012, Cameron decided to take up wheelchair basketball. He received his first sports wheelchair from the Lord's Taverners in 2014 and hasn't looked back since.
Four years later, his dedication has him well on the way to achieving his ultimate ambition: representing Great Britain.
Cameron loves the personal satisfaction of excelling through scoring points and winning games, and also appreciates the confidence and social life his sport has given him:
"I really like getting to know people. I love going to tournaments and when I get medals and trophies, I really think I've done something. I bring my friends to the training sessions. A lot of them like it, but don't think that they can do it. I tell them that they can."
Opening the door on a new horizon was arguably the biggest change in Cameron's life. "Before this, I was scared to do anything. Then, when I'd done it, and done well, I thought 'I can do loads more stuff'. You just have to give it a go. You never know until you make an effort."