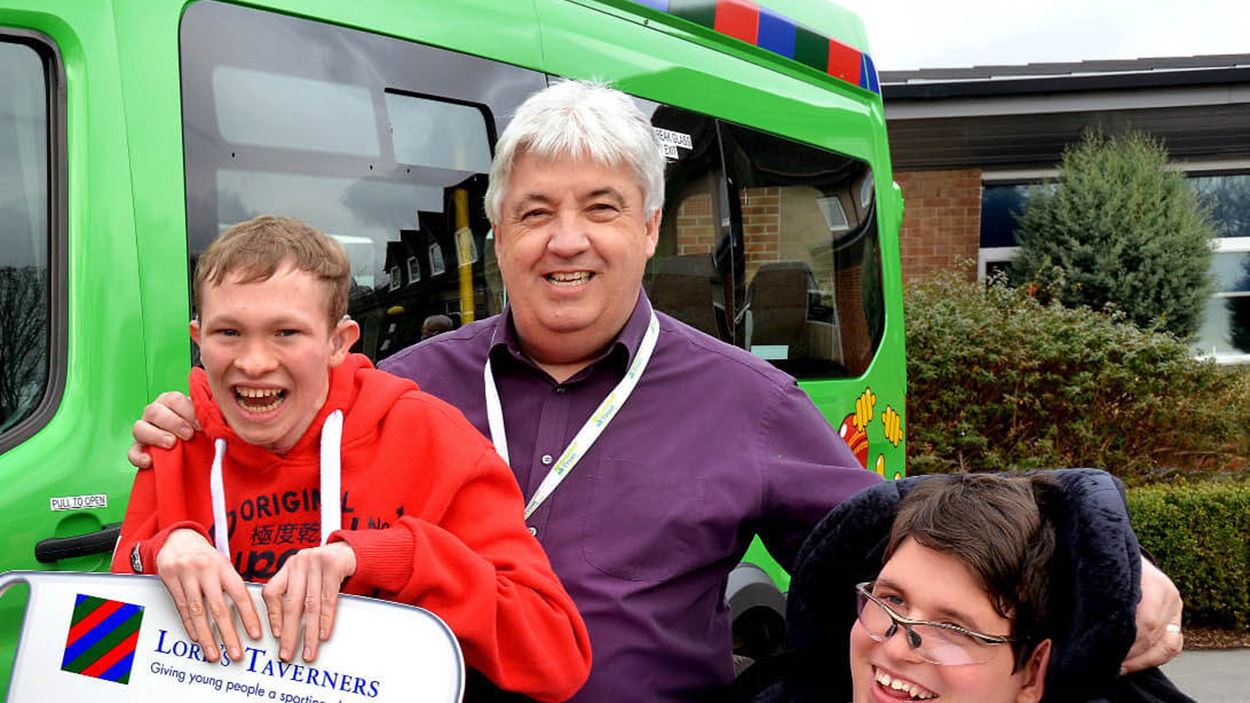 Accessible Minibuses
Seashell Trust Minibus
Seashell Trust, based in Cheshire, is dedicated to providing a creative, happy and secure environment for children and young adults with complex and severe learning disabilities. 
It is vitally important that students learn from real-life experiences and have the opportunity to transfer the skills they learn in school to their everyday lives.  The trust's Lord's Taverners minibus, funded by players of the People's Postcode Lottery, has provided students with a vital transport lifeline, enabling them to access a range of activities in the community.
One of the Seashell Trust students, Adam, is hugely motivated by travelling offsite and has recently made great progress with his communication skills, thanks to having the ability to get out into the community on a regular basis.
Previously, Adam would avoid eye contact, refuse to answer questions and would require a wheelchair when visiting a café offsite due to his behaviour. Now, as a result of being able to access the community more regularly, Adam will sit calmly on a chair and responds well to staff, using sign language to let them know what he would like to drink and saying "please" and "thank you".