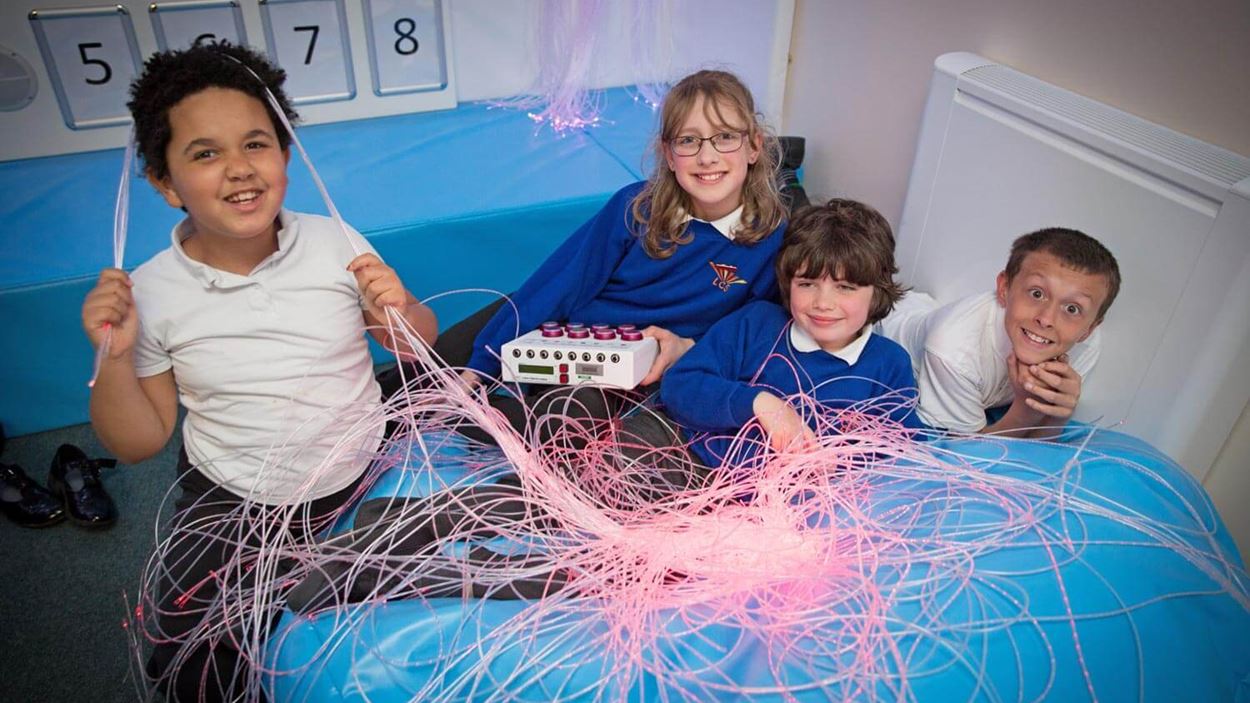 Sensory Rooms, Play Spaces & Equipment
Sensory rooms, outdoor play spaces and equipment all help young people by enhancing their learning experiences, physical development, confidence, choice-making and improving basic numeracy and literacy skills.
How We Help
Outdoor Play spaces
Outdoor play space equipment comes in the form of interactive playground items that are safe to use, stimulate the senses and help young people to play and learn together. We also install safe, rubberised surfaces on top of which swings, see-saws, climbing equipment, fixed trampolines and permanent musical items are built.