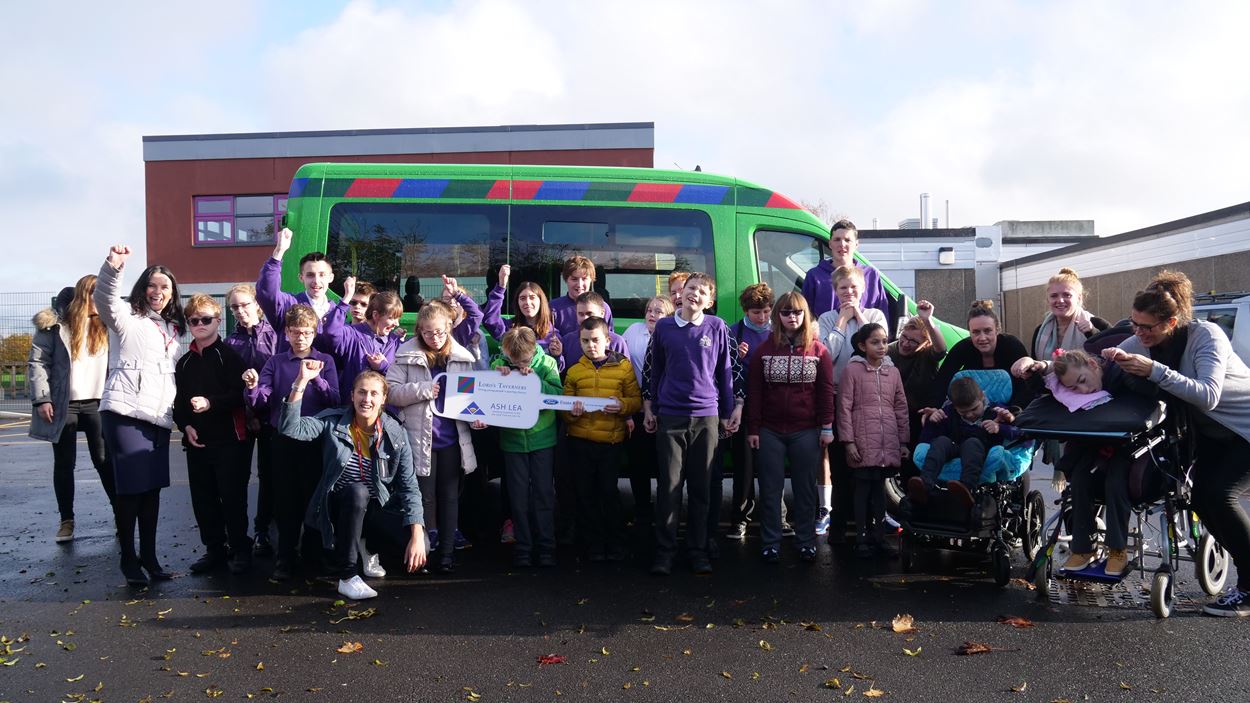 News
Jenny Gunn presents minibus to Ash Lea School
Recently retired England international cricketer Jenny Gunn MBE was on hand to present Ash Lea School, Nottingham, a new nine seater minibus on behalf of the Lord's Taverners.
Ash Lea School is a community Special School for young people who experience a wide range of complex learning difficulties, physical disabilities and additional health needs. The newly presented, specially adapted minibus will enable pupils at the school to further access their community, attend trips essential for learning life skills and access sport and recreation facilities.
These trips will aid in the necessary encouragement and support for the young people at Ash Lea School to reach their full potential, and the nine seater bus is accessible to teachers at the school with a standard driver's license.
Head teacher Dawn Wigley spoke of the importance Ash Lea School pupils being able to easily access their community "Within school, they can appear very confident because they're well supported by their environment, but as soon as you take them out of that, challenges then occur, so it's really important that we give them as many opportunities as we can outside of the school."
Jenny Gunn said "I'm really local to here so it's even more special to see how much the minibus means to them. When they leave school it gives them independence and the more they can learn and get out when they're younger it will hold them in good stead."
Gunn was also impressed with the amount of young cricketers in the school, who were in awe once learning her profession "Just seeing people put their hands up saying "yeah, we go to cricket club" - that was special!"
For more, see the video below.