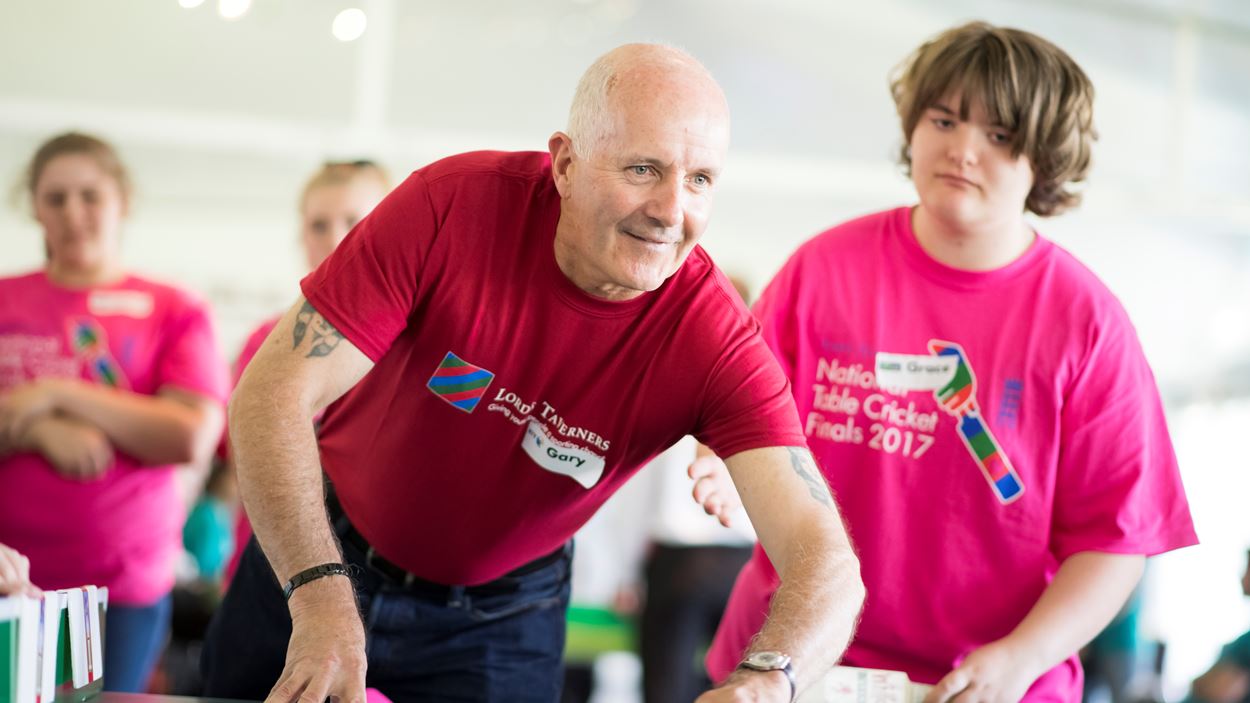 News
Volunteers Week 2021
It's Volunteers Week and on behalf of the Lord's Taverners, I'd like to say a special thank you to all those who give their time voluntarily to support our work with disadvantaged and disabled young people across the UK.
Your commitment is vital to the ongoing success of our life changing programmes which empower young people to fulfil their potential and build life skills.
Lord's Taverners cricket programmes impacted the lives of a record 12,000 participants in 2020 despite the Covid-19 pandemic.
None of that would have been possible without your support and it demonstrates that when we work together, collectively we can make a huge difference.
To our trustees, committees, regional committees, working groups, donors, fundraisers, challenge event participants, advisers, programme volunteers and of course our members, I want to say thank you.
All of you combine to support some of the most marginalised and at-risk young people in the UK using sport and recreation to build links between communities and encouraging groups to play sport together.
In these unprecedented times, your support has never been more valuable. Thank you for everything you do… and we look forward to seeing you all again soon.
Tim Luckhurst
Chair, Lord's Taverners