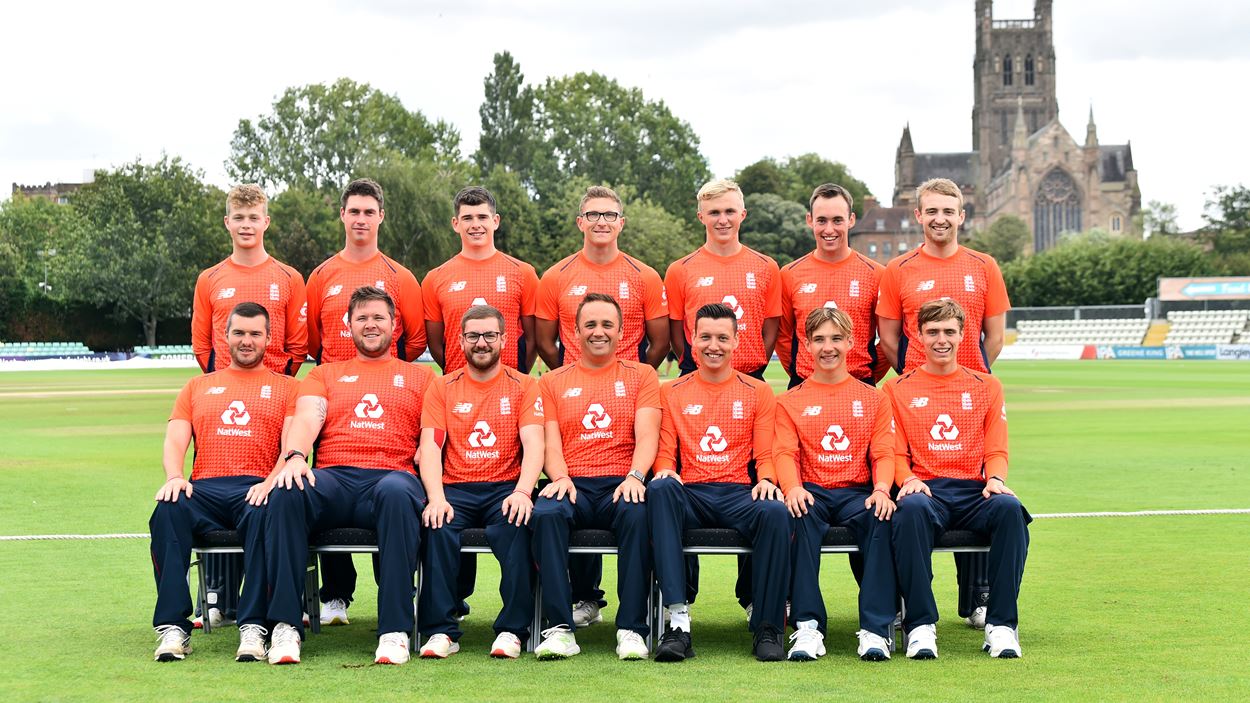 News
Taverners XI to face international test
The Lord's Taverners celebrity cricket XI will get a taste of international action on Sunday when they face the England Physical Disabilities squad at Tring Park Cricket Club from 1pm.
It has become a hotly anticipated clash following the England PD squad's challenge to Taverners President David Gower earlier this year that the two sides should take to the pitch.
It will be PD squad's first and only match of the season and it comes in a year when the squad helped raise more than £4,000 by completing a marathon in training each day - supporting the work of the Lord's Taverners with disadvantaged and disabled young people.
The players have also set online challenges for the participants on the Lord's Taverners cricket programmes, helping to keep them physically and mentally active during lockdown.
And when Taverners President Gower joined one of the squad's regular video chats to thank them for their support, the challenge of a game was laid down by the squad that included all-rounder Callum Flynn.
Flynn, who last year was named as the Lord's Taverners Disability Cricketer of the Year, said: "The game has been a long time coming getting, but the squad can't wait to meet up again.
"It's not been the year we wanted especially after 2019 and the success of the World Series, we were looking forward to a good challenging summer just to push on where we left off. This is our first fixture as a group since August 2019. We all can't wait to get started again this weekend, to put on that England shirt with your mates, there's nothing better really.
"It's a privilege to play against the Lord's Taverners charity for myself and the squad because we've got a great partnership. The Taverners do so much for disabled sport, especially for disabled cricketers, so it's good for us to play against the charity and give back.
It's not just on the field where Callum has the close relationship with the Taverners. His award last year, which was presented at the prestigious Cricket Writers Club Annual Lunch, saw him nominated not just for his performances on the pitch, but also for his work in support of the charity's Super1s Disability Cricket programme.
He added: "I do some work with Super 1s up in Lancashire, so I realise how much that programme helps kids who don't have many opportunities to play sport elsewhere. A lot of disabled young people don't get the chances others do and other sessions aren't really adapted properly for them, so Super 1s is really important. The kids who go there want to be challenged, they want to learn which is great so it's a no-brainer for myself and the squad to help out."
Former England and British Lions rugby international and current Sussex CEO Rob Andrew will captain the Taverners side which will also include actor Gordon Kennedy and Taverners chairman Tim Luckhurst with former England cricket captain Mike Gatting taking on umpiring duties.
Match Details
Lord's Taverners v England Physical Disability
Date: Sunday 13 September, 2020
Venue: Tring Park Cricket Club
Start: 1pm (40 overs per side)