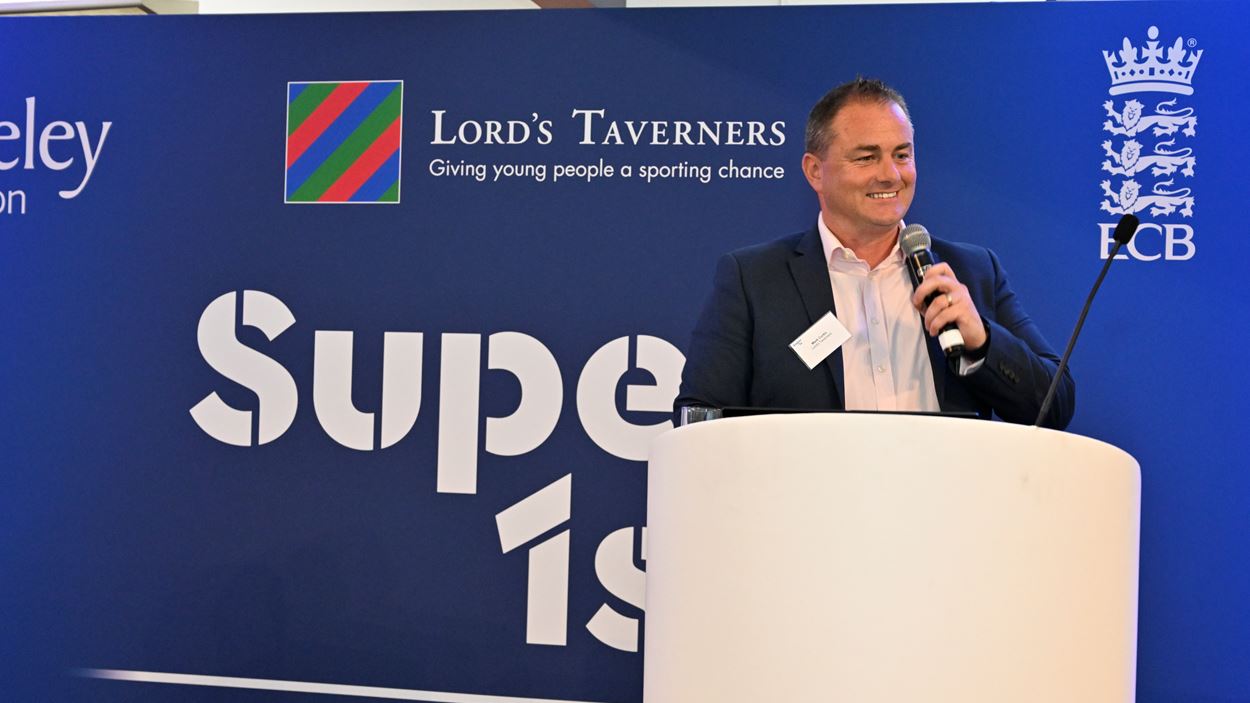 Hello Everyone, 
2023 promises to be a huge year for the Taverners and has already got off to a busy start for the team. With the Men's and Women's Ashes to look forward to this summer, planning is underway for a number of events and activities to maximise the opportunity to showcase our role within cricket at a time when so much focus and attention will be on the game. Watch out over the coming weeks for news of some big events and activities for our members, participants, partners and supporters to come together and celebrate all that cricket and the Taverners can do for so many. It's an incredibly exciting summer ahead and we cannot wait to see the Taverners at the heart of the country's passion for cricket and all that the game has to offer! 
In the next few weeks cricket will be in the spotlight again for very different reasons. The impending Independent Commission for Equity in Cricket (ICEC) report that is due to be published very soon will be something of a pivotal time for everyone in the game. Along with a huge range of people and organisations, we gave evidence to the commission last year. Like many of our partner organisations that we work with at community and grassroots levels, we are now waiting to see the final report and recommendations so that we can respond positively and step up to play our role as a leading charity organisation in the drive to ensure there are significant continuous step changes to make cricket much more inclusive and diverse. Ensuring that cricket is a game for everyone to celebrate, enjoy, benefit from and feel fully welcomed into, is a critical part of our work. Our new mission statement commits us to empower those facing inequality to overcome the challenges they face through Cricket. Therefore, we strongly believe that with what will no doubt be some hard hitting and very challenging reading to digest for everyone within the game, we are confident that this report's findings and recommendations will be reviewed, accepted, reflected upon and lead to action. I hope it proves to be a key game changing moment in time when the whole cricket community, from grassroots to the county and elite/performance aspects of the game, will learn very important lessons and commit to working much better together to address the crucial question of how we all ensure cricket becomes the most inclusive sport. We have much to do and the Tavs will positively play our role! 
Finally, I want to give a very special mention to one of my colleagues here at the Taverners who is celebrating a very special milestone this year. In 2023 our Director of Programmes and Impact, Nicky Pemberton has reached an incredible 25th year working here at the Tavs! Many of our members and friends of the charity will know Nicky very well and will have enjoyed the pleasure of her company over the years. Nicky's commitment, passion and dedication to our work is incredible and infectious, and I know from working with her everyday that her desire to ensure what we do is as impactful as possible for the tens of thousands of young people we reach is as strong as it has ever been in all of her time here. I am sure I speak for everyone across the entire Taverners family when I say, well done and thank you Nicky! We are all incredibly privileged to work alongside you and look forward to celebrating your commitment and successes here at the Tavs. I hope you are very proud of all that you have achieved and will continue to achieve here for many more years to come! 
Regards,
Mark