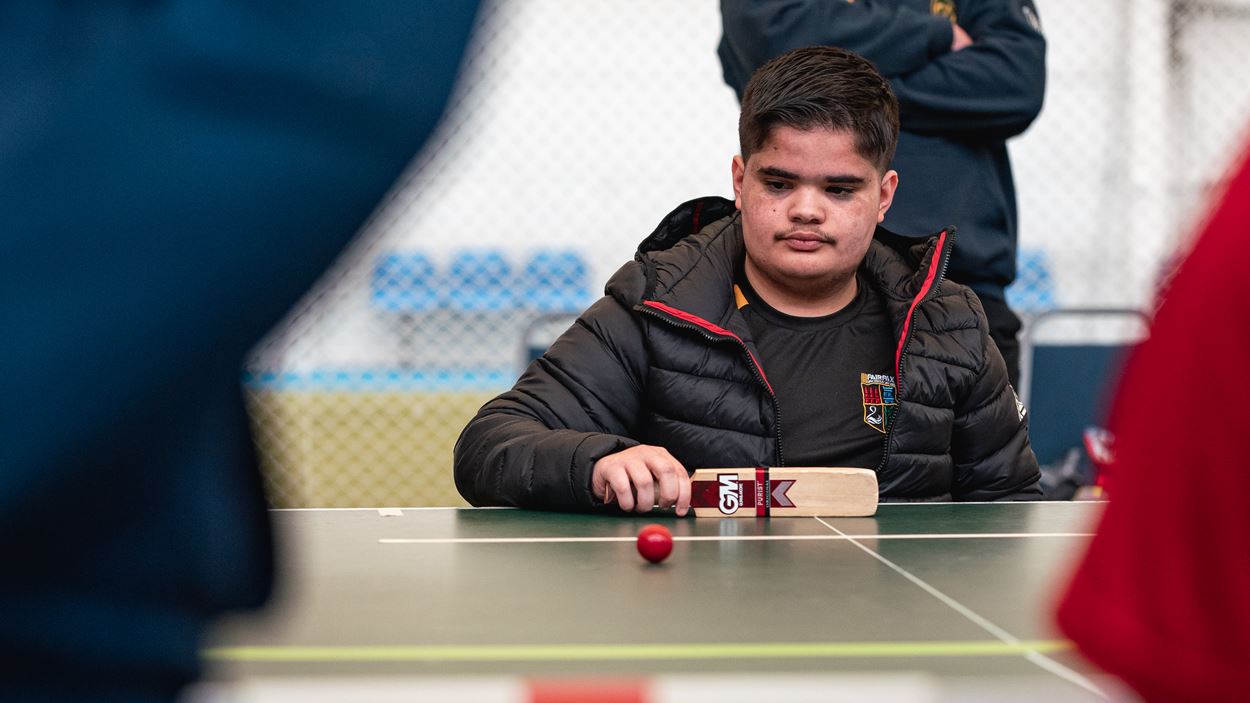 Table Cricket
Humzah's Story
Humzah shares his own personal account on how table cricket has helped him develop.
My school make every effort to ensure that pupils from across year groups play and learn table cricket together. I am 16 now and have been enjoying playing table cricket since I arrived at school in year seven. 
I am really keen on playing sport, which can be difficult as I am a wheelchair user due to being born with spina bifida and arthritis. As well as table cricket, I also play powerchair football and boccia, but there are lots of sports that I can't take part in. Table cricket is great for me, not only is it really fun but it is just so inclusive and adaptable so everyone can play – we all feel really included and an important part of the team. It can also be very competitive and its fun for me being able to play a sport knowing I can play to win!
Playing table cricket has made a difference to me both when playing and 'off the pitch'. I used to be pretty quiet and nervous but I'm now happy to talk to people I've not met before, learn more about them and what makes each person different.
I feel so much more confident and enjoy making new friends - some of those I've met through cricket will be friends for life, including my best friend.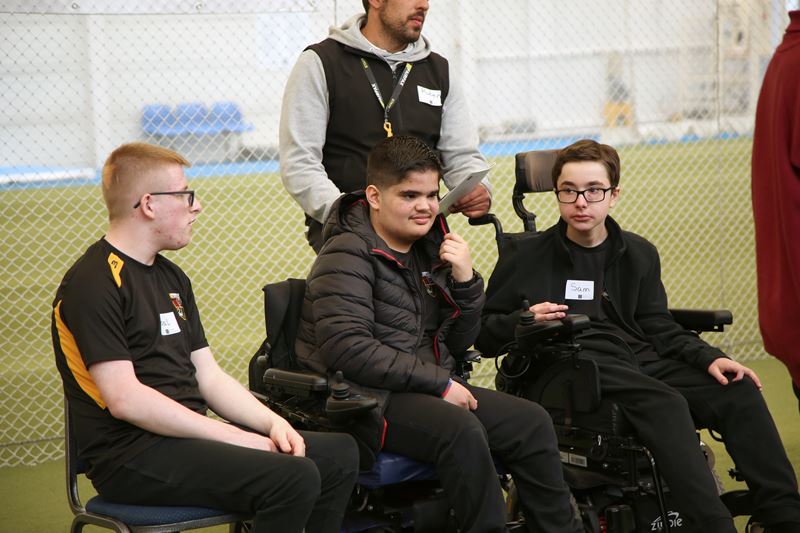 As one of the more experienced players, its also good to encourage the younger or quieter ones and get them involved – I remember being that nervous person, so I really understand the importance of making myself approachable, talking, getting them engaged and showing them how much fun playing table cricket is.
Table cricket has taught me some great skills, the kind of skills that are useful for my life ahead; team and leadership skills, thinking fast and adapting to new situations. It's a game of strategy where you need to use different tactics for different opponents and situations – really useful skills for life! Where I used to sit on the sidelines, now I look to get involved and give new things a try – I just get out there.
I think this change has impacted my family too, as they see me and my future as being more independent and feel I'll be able to do things for myself while not relying quite so much on them.
I have just completed my PE GCSE where I had to give a portfolio of evidence across three sports (including table cricket) although sadly Covid meant I had to drop one, part way through the syllabus.  I am keen to study sports journalism in the future and playing sport and table cricket has helped give me the confidence to know I can succeed.