The Lady Taverners owe their formation to Baroness Thatcher. Normally each Prime Minister had been made a member of the Lord's Taverners. But the first Lady Prime Minister set the previously all-male club a problem.
Being ever inventive they decided to form the Honorary Lady Taverners and in early 1980 the late David Evans MP invited Baroness Thatcher to become Honorary Lady Taverner No. 1 – luckily she agreed. 

Twenty three other ladies were initially invited by the then Lord's Taverners president, Eric Morecambe, to join – ladies who had helped at cricket matches and those who had organised the very successful tombola at the President's Ball, including Ann Barrington, Judith Chalmers, Rachael Heyhoe Flint, Marjorie Gover, Joan Morecambe, Anne Subba Row and Betty Surridge. Soon afterwards more were invited, bringing the total to 61.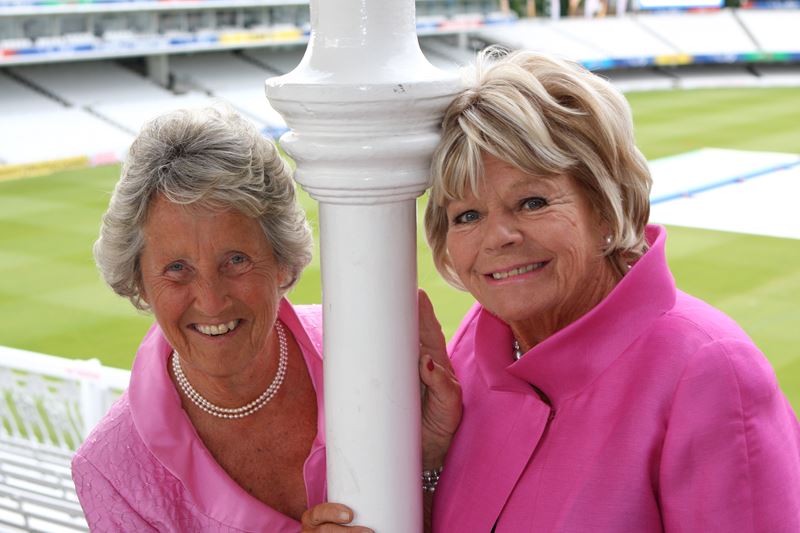 Anne Subba Row organised a Christmas lunch for the Honorary Lady Taverners for several years. They were actually invited to the Lord's Taverners VIP reception before being sent off to a separate room for lunch. Fortunately, nowadays ladies are permitted to sit with the male guests for lunch! 

In 1986 a committee was formed with Anne as chairman. A few events followed, including a champagne trip, spring and autumn lunches and a garden party at Lady Secombe's. At the only Honorary Lady Taverners annual general meeting, it was suggested that membership be opened to paying ladies. This was adopted.

The first Lady Taverners were elected on 12 October 1987, with Diana Thomas becoming chairman at the Christmas Lunch. Diana led the fundraising path; £51,000 in 1988 to almost double that in her second term of office. Joan Morecambe became founder president and still works amazingly hard on our behalf.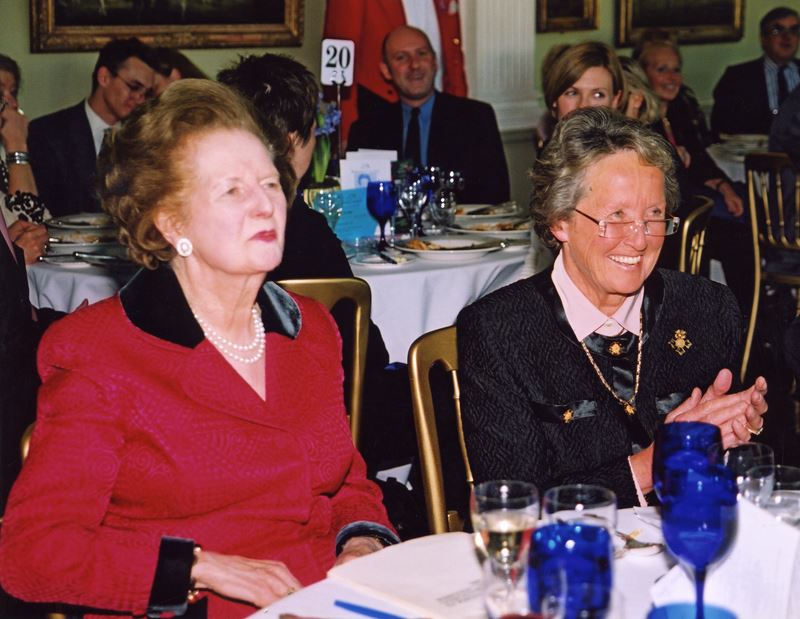 There is no doubt that without the original Honorary Lady Taverners – and Baroness Thatcher – the Lady Taverners as such would not have come into being and been the success they are today.
Over the past quarter of a century funds have been raised in our 25 regions around the country, to help enhance the lives of young people with special needs and from disadvantaged backgrounds. The aim is to give as many young people as possible a sporting chance.
The Lady Taverners understand the massive potential sport has to encourage boys and girls of all abilities to get out, keep fit and be part of a team. By donating sports equipment, specially made wheelchairs, sensory equipment and putting on fun days, sport and recreation can be made accessible to everyone.

In 30 years over £12 million has been raised to help give young people everywhere a sporting chance in life.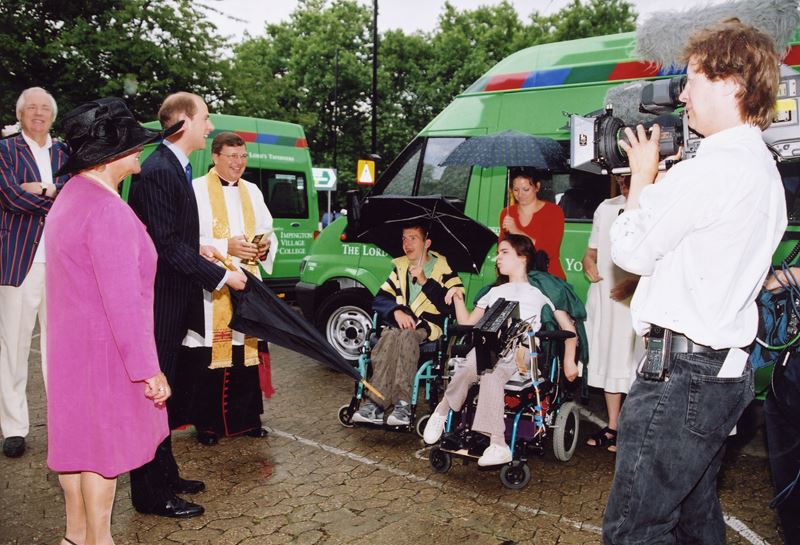 In 2017, the Lady Taverners marked their 30th anniversary with the celebrations led by then President Lesley Garrett which included a gala concert showcasing three decades of West End musicals.
After two successful years in office, Lesley stepped down from her role and in 2018 was succeeded by Debbie McGee.
The Lady Taverners came to an end in 2021 when everyone became a member of the charity. The immense contribution of the Lady Taverners over more than 30 years is hugely appreciated by the charity and our beneficiaries.
Lady Taverners Past Presidents
Founder - Joan Morecambe
President Emeritus - Judith Chalmers OBE
2001 Rachel Heyhoe Flint OBE DL
2011 - 2016 Angela Rippon CBE
2016 - 2018 Lesley Garrett CBE
2018 - 2021 Debbie McGee