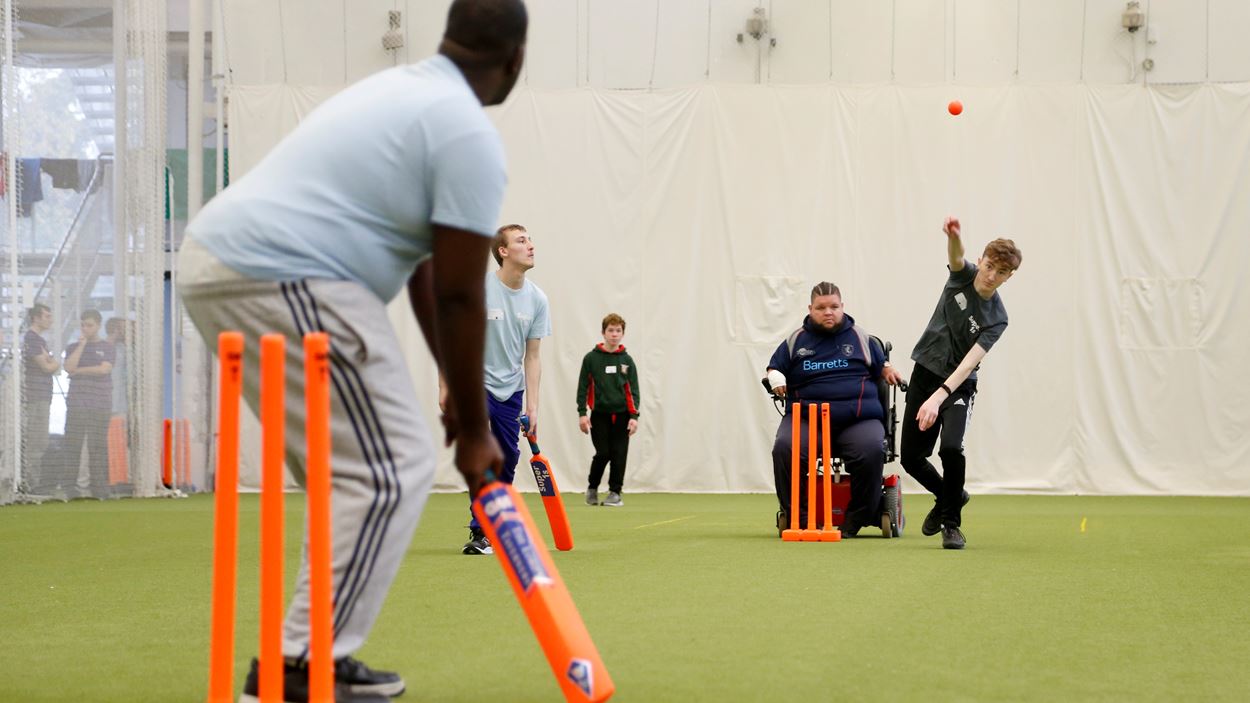 About Us
Meet the team
If you would like to speak to a member of our Executive Team, please contact the relevant member of staff as listed below.


Telephone
Please call 020 7025 0000 and select one of the following options:
1 - Finance
2 - Events
3 - Membership
4 - Charitable Programmes 
5 - Fundraising
6 - Regions
0 - Other
Email
Alternatively you can contact us via email.
Interim Chief Executive - Nick Roseveare
Nick Roseveare MBE has worked with charities for over thirty years. He brings a wealth of experience, including over ten years in CEO roles (as permanent CEO at The Mines Advisory Group and Bond, and as interim CEO at Accountable Now, UNICEF UK and The Children's Society). 
Read more about Nick here.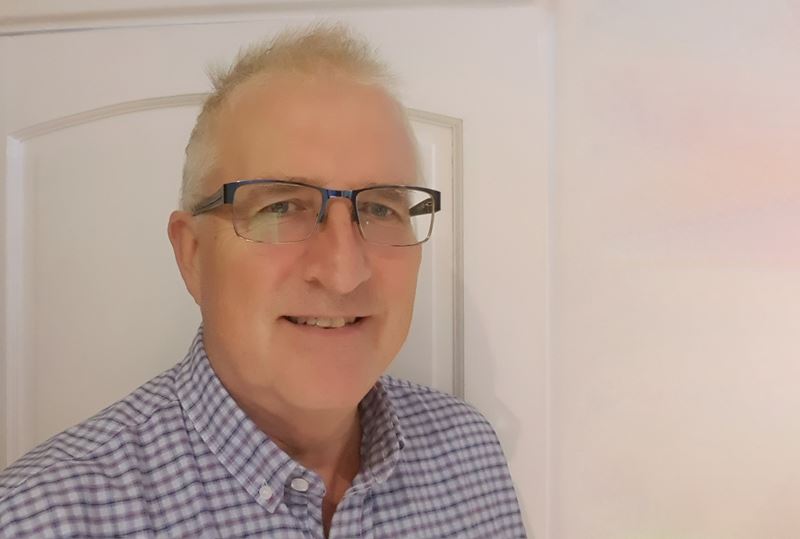 Chief Executive's Office
Executive Assistant to CEO and Office Manager - Alexandra Lacatusu - 020 7025 0002
Finance, Governance and Membership
Chief Operating Officer and Membership Secretary - Tim Berg - 020 7025 0002
Finance Manager - Bernard Watts - 020 7025 0005
Membership Executive - Ian Aspinall - 020 7025 0034
Commercial Development Officer - Mervyn Ramsay - +44 (0)7540 319115
Finance Officer (Part Time) - Elizabeth McLennon - 020 7025 0003
Finance Assistant (Part Time) - Rachel Zysemil - 020 7025 0037
Governance, Safeguarding and Risk Officer (Part Time) - Amy Robinson
Charitable Programmes
Director of Programmes and Growth - Nicky Pemberton - 020 7025 0015
Head of Cricket Programmes - Henry Hazlewood - 0207 025 0019
Wicketz Programme Manager - Dan Wilson - 0203 889 7516
Super1s Programme Manager - Mark Bond - 0207 025 0020
Charitable Programmes Executive - Liz Kuda - 0207 025 0033
Monitoring and Evaluation Manager - Anna Stogdon - 0207 025 0014
Monitoring and Evaluation Officer - Josh Keys - 0207 025 0016
Kit Recycling Programme Manager (Part Time) - Dave Pemberton - 0207 025 0021
Kit Recycling Programme Assistant (Part Time) - Henry Stogdon
Fundraising
Head of Fundraising - Dylan Glass - 0207 025 0017
Trust and Foundations Manager - Sam Skipp
Corporate Partnerships, Challenge and Beneficiary Events
Senior Partnerships and Growth Manager - Maria O'Donoghue - 0207 025 0008
Challenge and Beneficiary Executive - Declan Walsh - 0207 025 0009
Challenge Events Executive - Heidi Coleman 
Partnerships Executive - Richard Cook - 0207 025 0036
Fundraising Events
Senior Events Manager - Luisa Corricelli - 0207 025 0025
Events Executive - Emily Holm - 0207 025 0024
Celebrity Coordinator (Part Time) - Lynne Miller - 0207 025 0028
Marketing and Communications
Head of Marketing and Communications - Mike Hartwell - 0207 025 0011
Marketing and Communications Manager - James Salisbury - 0207 025 0012
Content Editor - Camillo Natale-Miles - 0207 025 0013
Digital Executive - Josh Macmillan - 0203 889 7515
Regions
Senior Business Manager - Tom Warner - 0207 025 0032
Regions Executive - Rachel Smith - 0207 025 0031
Regional Development Executive East and West Midlands (Part Time) - Marie Brown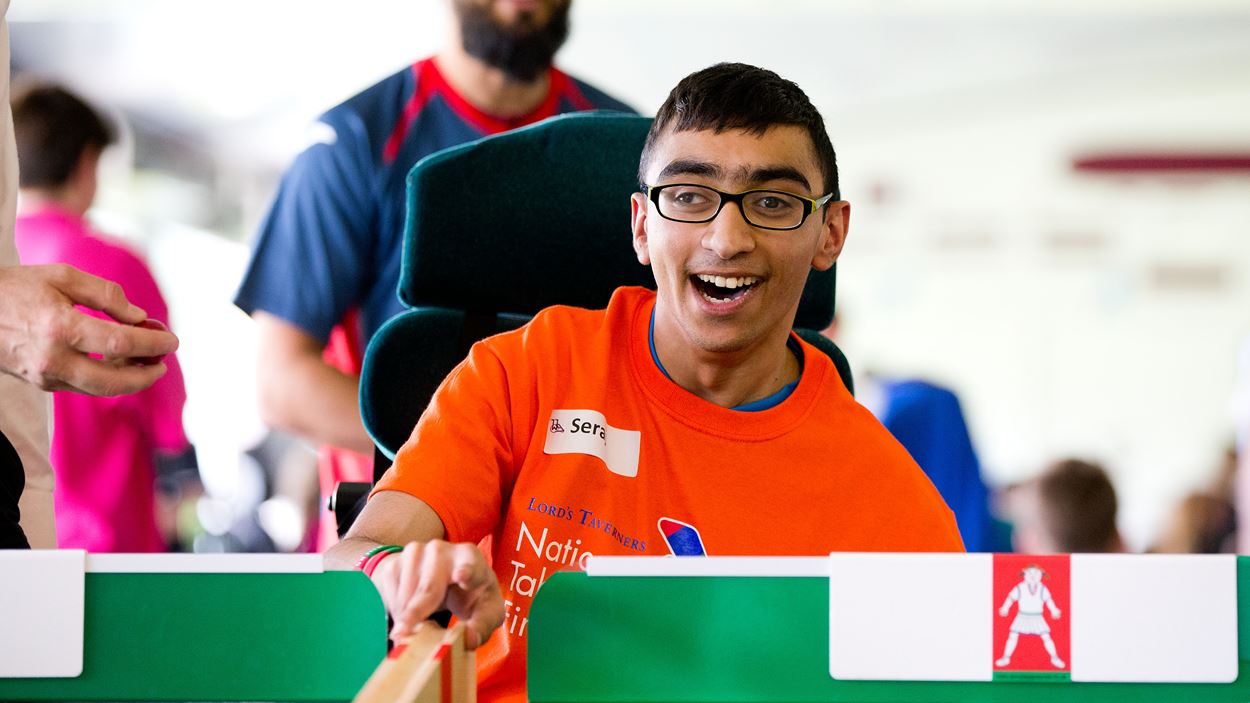 Get Involved
Learn More About Our Programmes
The Lord's Taverners is the UK's leading youth cricket and disability sports charity. We break down barriers and empower disadvantaged and disabled young people to fulfil their potential and build life skills