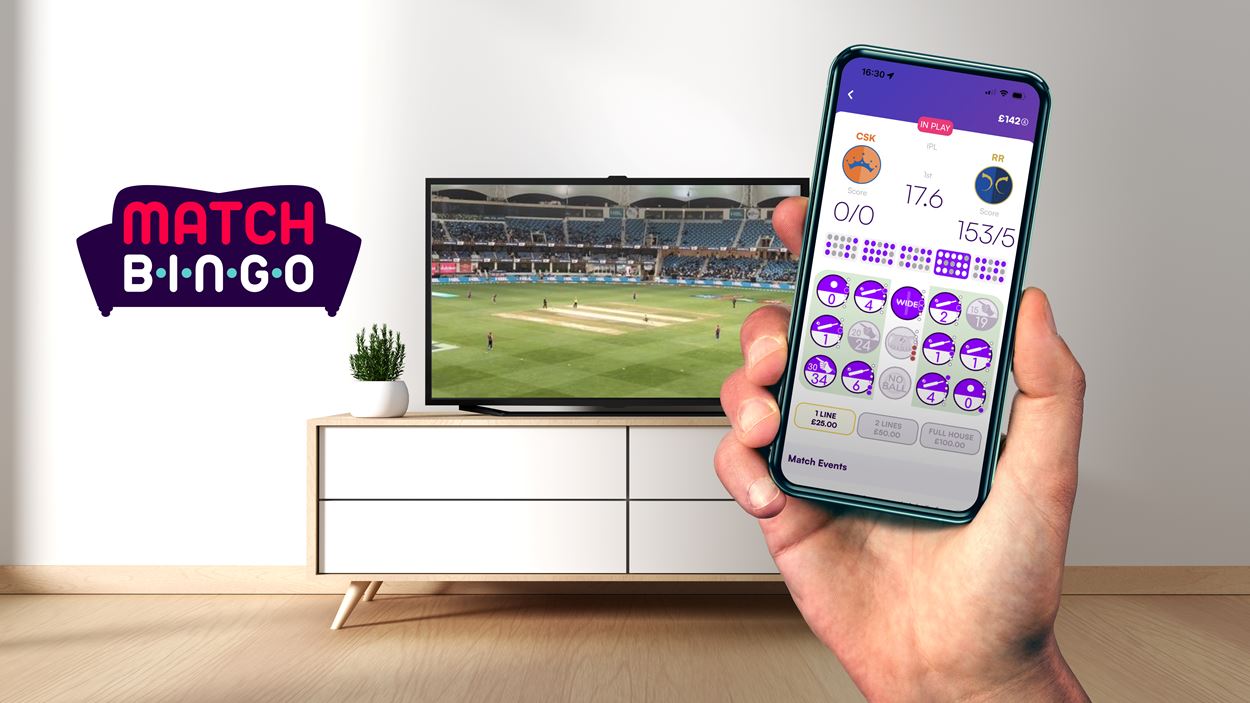 Play for your chance to win £20,000
Match Bingo
If you love sports, you'll love Match Bingo!
WIN over £2,500 on this week's cricket and football matches!
Match Bingo is an exciting new way to support us whilst enjoying sports at the same time!
Sign up here
By playing Match Bingo you're helping to support the Lord's Taverners with 50% of all money raised through the paid for games (after costs) is donated straight to us.
Play Cricket Bingo whilst raising money for us
Play Match Bingo on your phone alongside live cricket and WIN over £2,500 across free to play and paid for games each week. If you're the first to complete your lines you win cash prizes. It all happens in real time alongside the game, so when it happens on the pitch your card automatically fills in.
Follow every T20 Vitality Blast game this summer. Why not purchase card/s for games involving the county you support, knowing that you either win a cash prize or donate funds to cricket programmes delivered in your region that have such a vital impact on young people with a disability and from disadvantaged communities?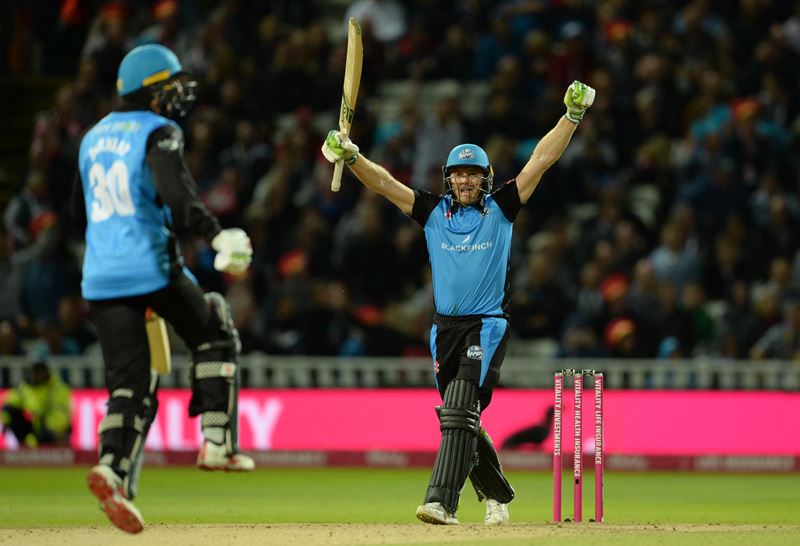 How does it work?
If you're the first to complete your lines you win cash prizes. There's over £25,000 in prizes to be won across the T20 Blast and a £2,500 jackpot for the fastest full house of the competition!

It all happens in real time alongside the game, so when it happens on the pitch your card automatically fills in.
As well as the T20 blast you could win the following on Premier League games:
£20,000 for fastest full football house across the full season - but hurry there are only two more weeks of the Premier League seasons to be in with a chance of winning this! 
£500 for the fastest to two lines in May
£250 for the fastest one line in May
Play now!
Please do not download the app and try to log-in before signing up using the link below. If you do, your account may not be linked to the Lord's Taverners.
Sign up here
Good luck!
*Jackpot and monthly prizes are provided by RTSB, owner of Match Bingo, and promoted across all RTSB charity partners. Cards are no more than £2 each, T&Cs apply, maximum 5 cards per match, players must be 18+.​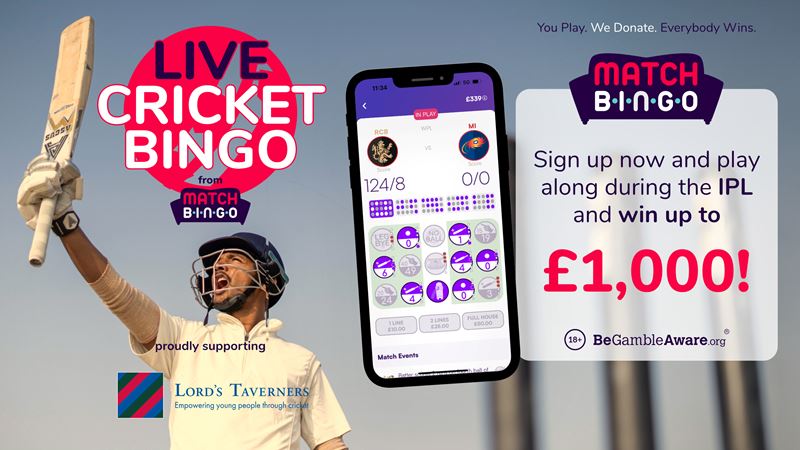 How to play Match Bingo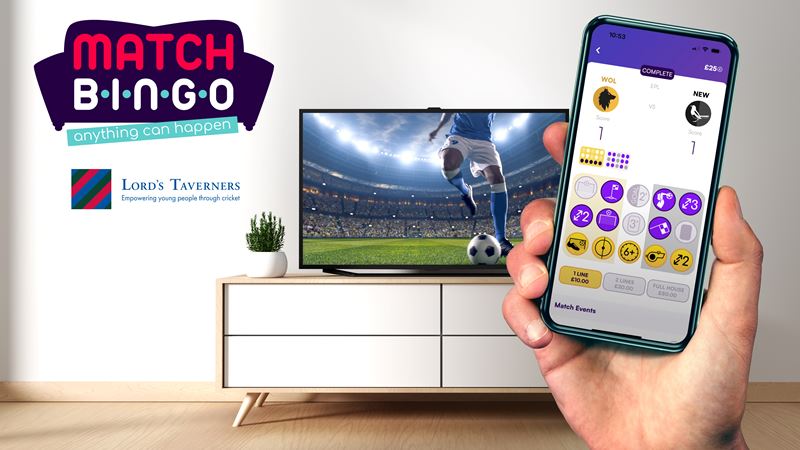 Purchase cards for the T20 Vitality Blast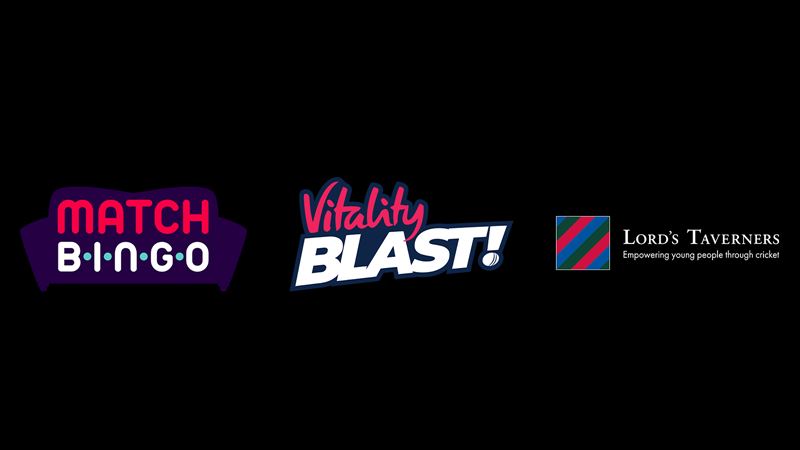 Match Bingo FAQs
How does it work?
Match Bingo takes the events that happen in real life sports games and converts them into events on a bingo card. Cards are randomly generated with an equal probability of winning across all cards. Cards can only be purchased before the start of the game. 
By combining bingo and sport we make the bingo game more tantalising and the sports event more engaging.
How much money goes to the charity?
After prizes are paid out the charity receives 50% of the revenue. 
Who can play?
To play you need to be 18+ and live in the UK. All players must pass a series of checks before being allowed to deposit and play. 
Isn't Match Bingo just gambling?
No. At Match Bingo we believe and practise Gaming for Good. Our games are designed as digital sports games which give to good causes. The principal motivation for our players is the donation to charity. Our prizes are our gift back to our donors.
What about problem gambling. Doesn't this encourage it?
No. Match Bingo limits the number of cards that people can buy to 5 per sports fixture and only offers games on selected sports competitions. 
Match Bingo is a game of chance, not choice. It is similar to buying a lottery ticket rather than placing a bet.
The sports calendar dictates when you can play Match Bingo, reducing the opportunity to engage in negative gambling. Problem gambling usually occurs when games can be played repeatedly, or with high states. Neither of these are possible with Match Bingo.
We have strict deposit limits in place on the app and safer gambling features to make sure that Match Bingo is a fun game that does good. 
Who are Match Bingo affiliated with?
Match Bingo is an independent company with no affiliation to any gambling companies.