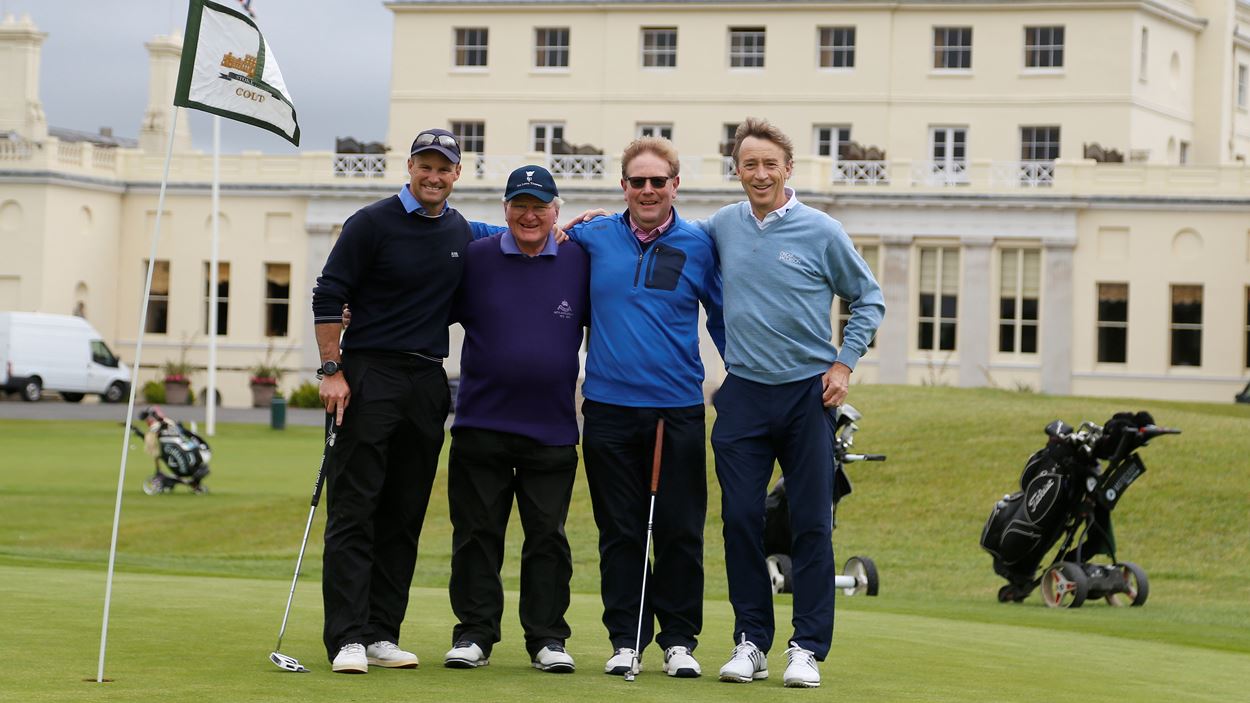 Membership
Golf Society
The Lord's Taverners and Lady Taverners Golf Society was founded in 2010 with the aim of encouraging members to meet up and play golf, for fun or competition, without the pressures and demands of fund raising.
Since then, the membership of the Society has grown to over 150 and we have built up an attractive fixture list of Society days and matches at some delightful venues. In addition, we have negotiated Taverners Golf discounted green fees at two delightful venues – Denham G.C. in Buckinghamshire and Sand Martins G.C. in Berkshire. For more information on green fees, please contact Colin Buckle
Contact us
The 2021 Golf Society fixture list is currently being compiled with more information available soon.
Memberships and benefits
It costs just £20 per year to be a member of the Society and this is what you get:
A branded Taverners Golf gift.
Quarterly newsletter.
The opportunity to purchase a Taverners Golf branded Ping golf shirt at a special price.
The opportunity to play Denham Golf Club at a special rate.
The opportunity to play Sand Martins Golf Club at a special rate.
The opportunity to be selected to play in Taverners Golf matches.
The opportunity to attend and bring guests to Taverners Golf society days.
A 5% discount on the cost of Taverners Golf fundraising events.
Joining and more information
If you would like more information about the Society or, better still, if you would like a membership application form then click here or please email Colin Buckle.
*If we hold a direct debit for you then your Society subscription will be collected in May each year automatically, and we will advise you in advance of that happening. Alternatively, you can issue a cheque, made payable to the Lord's Taverners, and send it to Colin Buckle, The Marlins, Aston Rowant Road, Aston Rowant, Watlington, OX49 5SN.