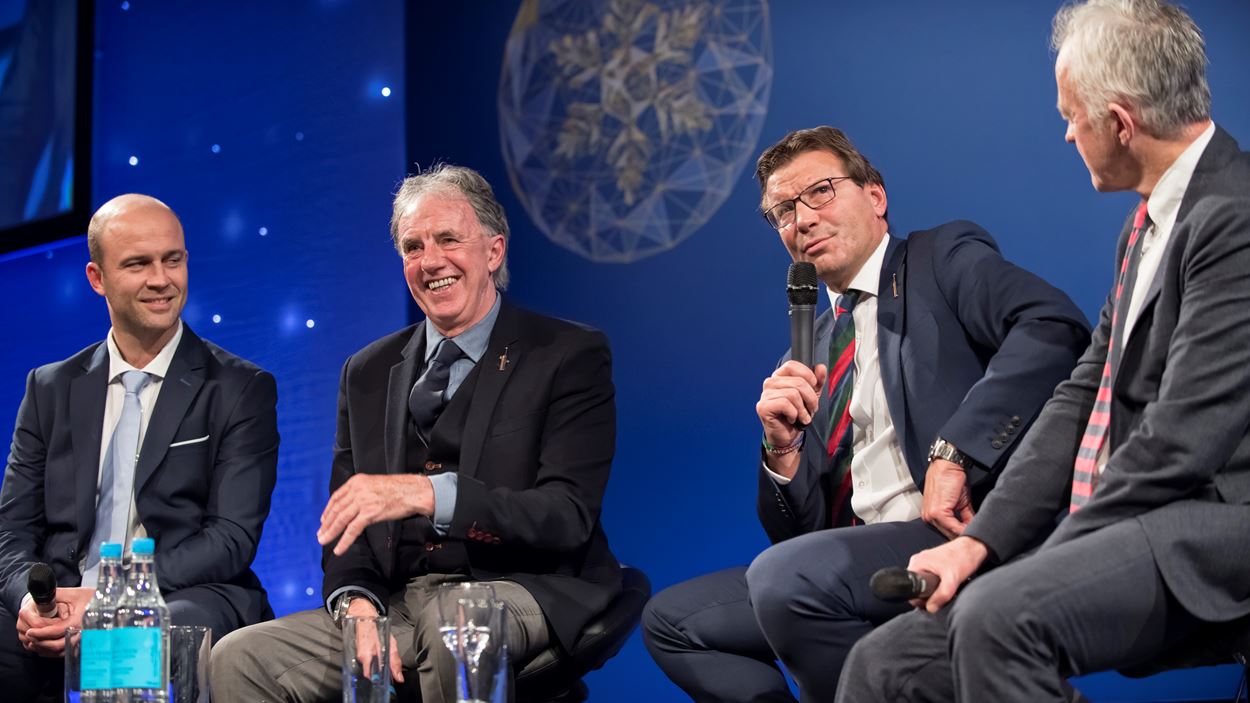 About Our Events
Events Terms & Conditions
The following Terms and Conditions apply to all events undertaken in the name of the Lord's Taverners and the Johnners Trust.
Ticket purchasing
Bookings for events will only be confirmed upon receipt of full payment, payment must be made in full prior to the event. We reserve the right to limit the number of places an individual may book for an event to avoid issues arising from potential over-subscription.
Members rate tickets can only be bought in respect of individuals who can be identified at the time of booking by way of their name and membership number, unless the specific booking arrangements for a particular event state otherwise. Not all events will include a reduced Members' rate.
Early bird booking rates are only available where and on the terms specified within the individual event booking information. Not all events will include an early bird booking rate.
Cancellations
Where Lord's Taverners receives a valid cancellation of a booking in writing to events@lordstaverners.org the following terms will apply.
30-60 days prior to the event date - 50% refund/credit of the full ticket price.
30 days or less before the event date - no refund/credit will be given.
Lord's Taverners reserves the right to alter the arrangements as described due to unforeseen circumstances. 
Lord's Taverners events are taking place in accordance with the latest government guidelines and the normal cancellation policy applies. Should government guidance and restrictions change which lead to the postponement or cancellation of an event due to Covid-19, the Lord's Taverners will issue a full refund for the affected event booking, or transfer places to a future event.
If you display symptoms or contract Covid-19 and you are prevented from attending, we will discuss with you transferring your booking to a future event.
Admission
Lord's Taverners reserves the right to refuse admission to the event to any person under the age of 18 whose attendance has not been approved in advance in writing.
Speakers
Speakers, performers, and entertainers advertised as part of an event are correct at the time of being advertised. We reserve the right to vary such appearances where they are subject to professional engagements.
Photography and Filming
By purchasing a ticket and attending an event you are agreeing to the fact that you may be included in photographs and film of the event that may be used in future advertising or through our internal and external communication channels. If you do not wish your images to be used in such a way then please inform the office before the event takes place at events@lordstaverners.org.
Where an individual is included as a single image, or where that individual is the main subject of the image, then we would gain your express consent to the use of that image as described above.
Personal data
We will hold your personal information, and any information provided in relation to your guests, for the purposes of proper administration of the arrangements surrounding the event. We will not use your personal data (as defined in our Privacy Policy) for any other purposes without your consent. In addition any sensitive personal data (such as access requirements or dietary requirements) will only be retained after the event with the express consent of the individual to whom that data relates.
By placing a bid in the auction and providing personal information to the Lord's Taverners, bidders agree to it being used for the purpose of administrating the auction and being shared with the Lord's Taverners agents and lot providers, to enable delivery of the prize where a prize is won.
Any queries in relation to these Terms and Conditions should be addressed to events@lordstaverners.org.