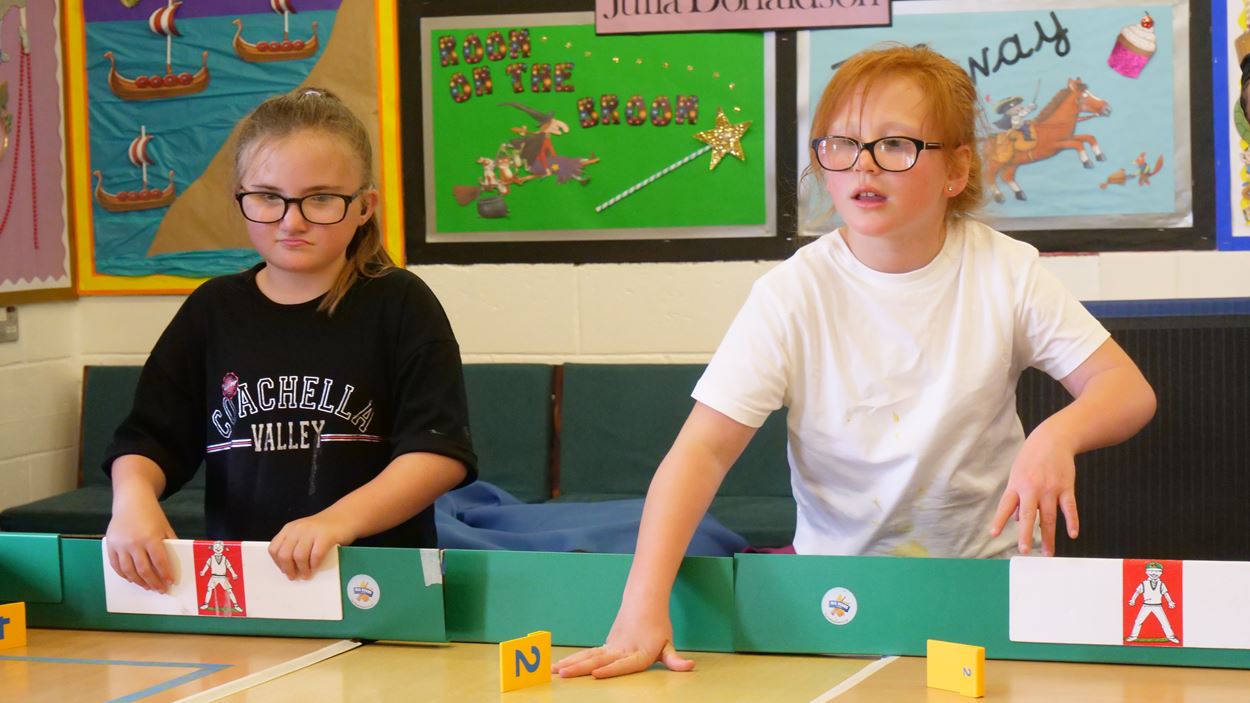 Table Cricket
Our Table Cricket programme takes place across the UK, with schools taking part in regional heats and culminating in an amazing opportunity to play in a national final at Lord's, the home of cricket.
What is table cricket?
Table cricket is an adapted version of cricket, played on a table tennis table and specially designed to give young people with a disability the chance to play and compete in the sport we all love.
How does it work?
This is a very strategic game! There are different scoring zones around the table and, just like in regular cricket, fielders have to be carefully positioned to prevent runs or to get the batter out.
Teams of six take it in turn to bowl or bat, with the bowler using a ramp to deliver the ball (either a regular ball that runs true or a weighted one that swings around). The batter scores by hitting the ball into the scoring zones, avoiding the fielders if they can!
How does it help young people?
Alongside the enjoyment of playing the game and competing, table cricket has been shown to develop teamwork and social skills among players. It  also helps coordination and cognitive skills.
The game is played by young people with both learning and physical disabilities. It enables young people to understand tactics, draw the best out of team players and to build a social life.
For the young volunteers involved in coaching and umpiring, table cricket helps to develop self-confidence, leadership skills and enhances their future employment prospects.
Download the ECB Disability Cricket Pathway Booklet
Find out about all the different ways you can get involved in disability cricket. Click here to find out more.
History
Table cricket was invented by Doug Williamson via Project Adapted at Nottingham Trent University in 1990 and then developed at the British Sports Association for the Disabled (BSAD) Mini Games at Stoke Mandeville. Promoted by Ken Black at the Youth Sports Trust it was commercially produced and adopted by the ECB during the 1999 Cricket World Cup. Since 2003, the Lord's Taverners has developed the competition on an extensive scale with over 8,000 young people with disabilities participating every year in the National Table Cricket Competition.
Staying Active At Home
We have launched an online hub for table cricket participants to help them stay active at home during these unprecedented times.
Staying Active at Home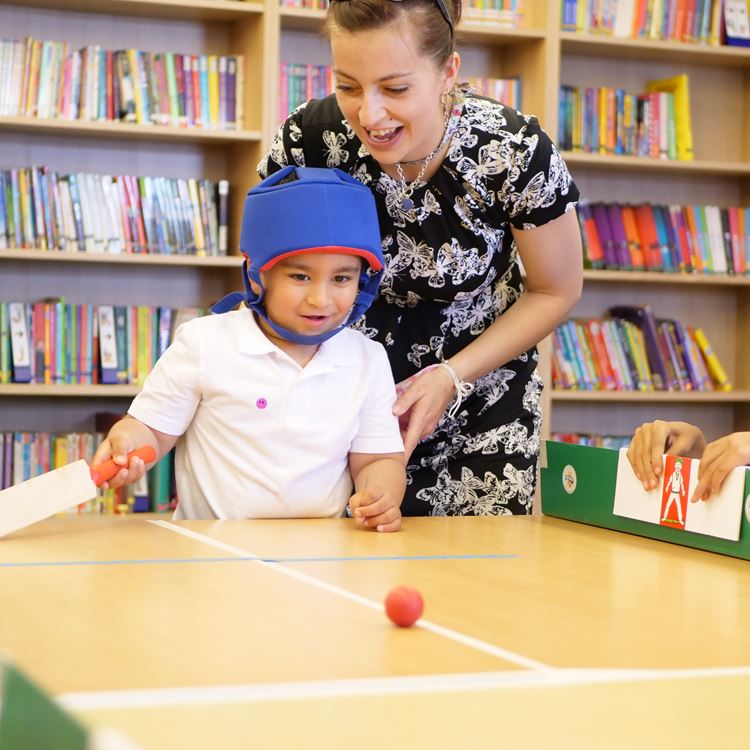 Staying Active at Home
We have designed an activity pack containing a series of challenges to help keep our table cricket participants physically and mentally active whilst at home.
Online hubs to help stay active at home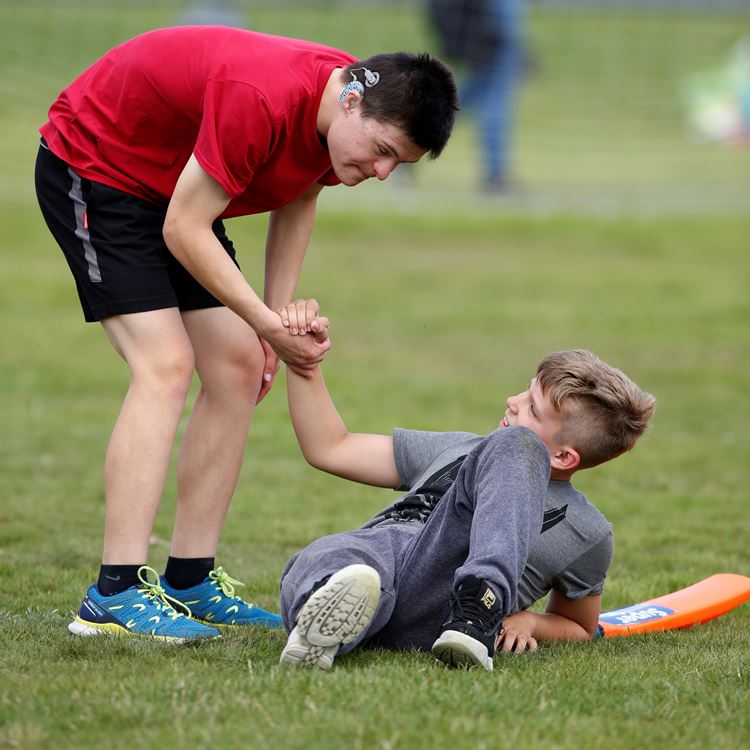 Online hubs to help stay active at home
Thousands of disadvantaged and disabled young people can now remain active in their homes thanks to the launch of a series of new online hubs to support the well-being of participants.
Westlea School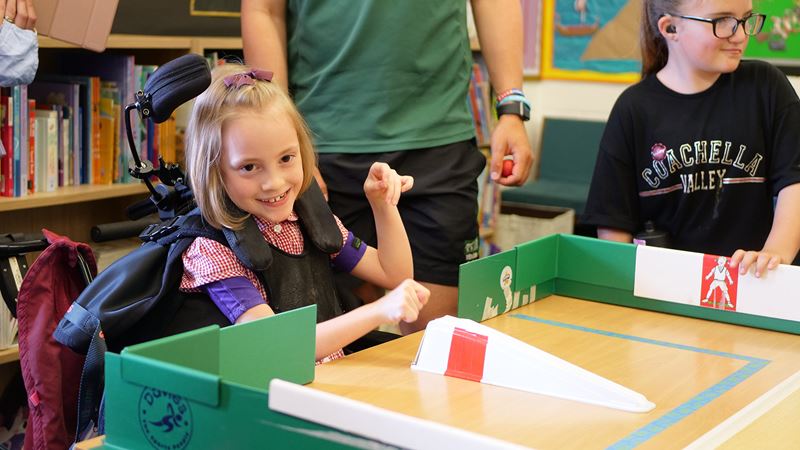 Hear for yourself
Case Studies
Our Table Cricket programme has allowed disabled people to compete in a sport that they wouldn't before been able to play.
Riley's Story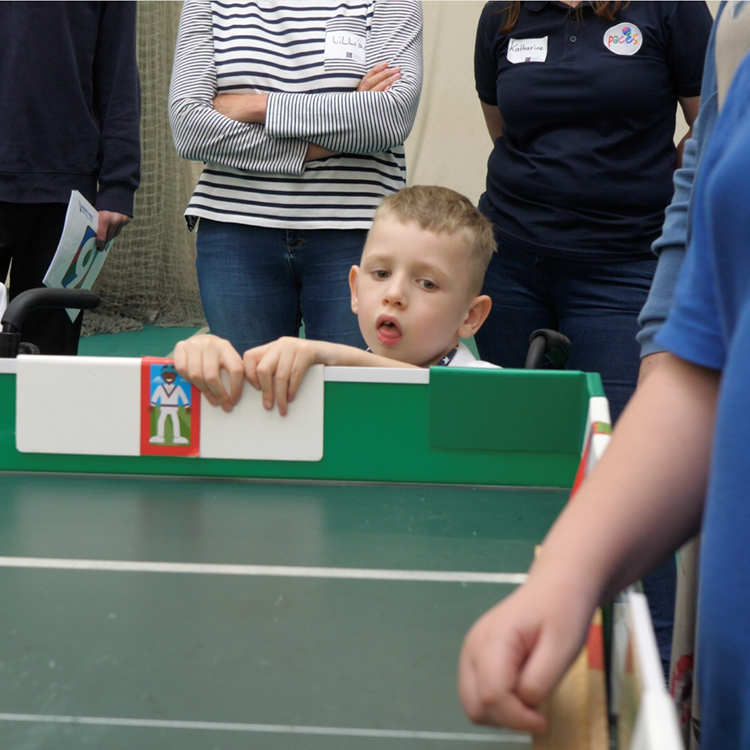 Riley's Story
"Today I don't see disability, I see lots of abilities" - Four years ago, Riley (7) was unable to sit up and play - playing table cricket has helped with his fine motor skills and let him be part of a team! Hear from Riley's grandfather at the Yorkshire regional finals.
Hafzah's Story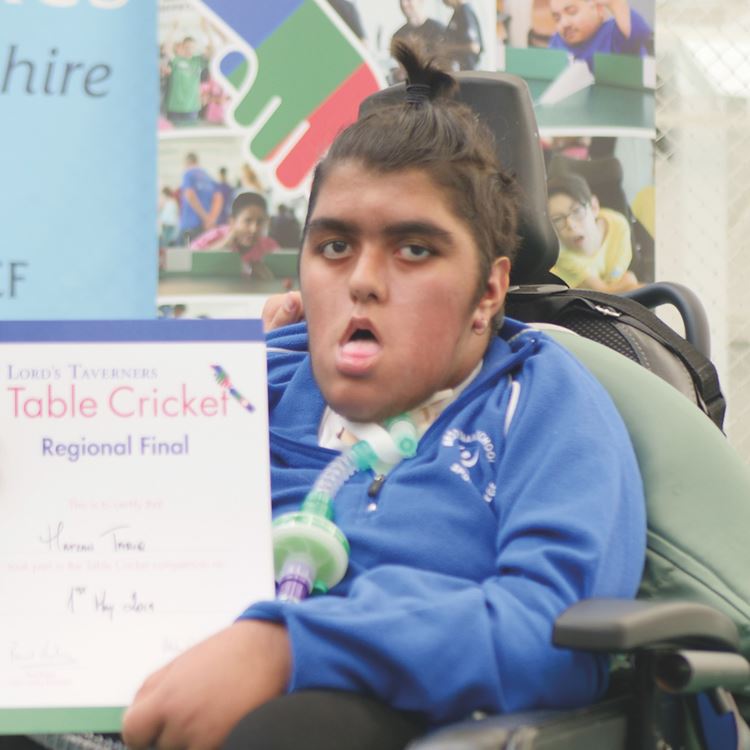 Hafzah's Story
Hafzah (14) plays table cricket in Yorkshire. She was born with a rare condition which she finds very isolating – with speech and movement difficult, she is fearful of asking for help and not being understood.
Table Cricket Impact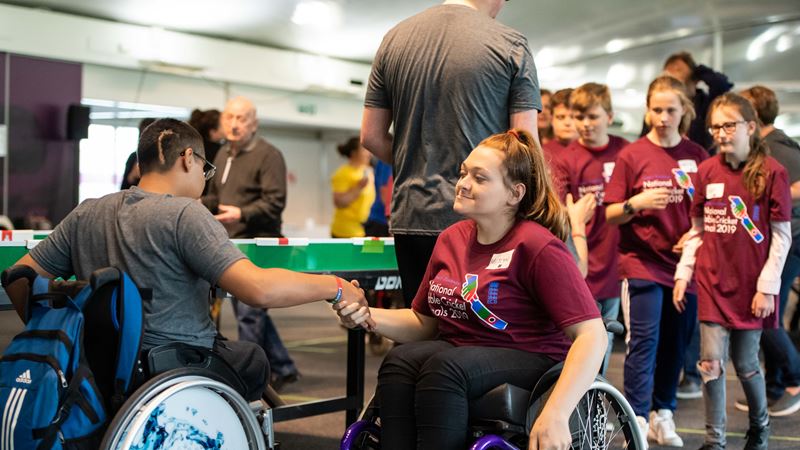 The Future
We are working closely with our County Cricket Board partners to increase the amount of table-cricket sessions taking place at schools in the UK. We are also working with Sports Leaders UK to develop more young volunteers (many of whom live with a disability) to be coaches and umpires.
Our table cricket scoring app is available on Apple iOS and Android devices. We also have a variety of table-cricket resources available.
An introduction to table cricket
How to set up a game of table cricket
View our Guide to Table Cricket
National Competition Winners
2021 - N/A
2020 - N/A
2019 - Ralph Thoresby School (Leeds)
2018 - Ralph Thoresby School (Leeds)
2017 - Wilson Stuart School (Birmingham)
2016 - Ralph Thoresby School (Leeds)
2015 - Victoria School (Poole)
2014 - Victoria School (Poole)
2013 - Victoria School (Poole)

2012 - Oakfield High School (Hindley Green)
For more information about table cricket and to find out how to take part, please email liz.kuda@lordstaverners.org. 
What else is going on?
Our Other Programmes
Super 1s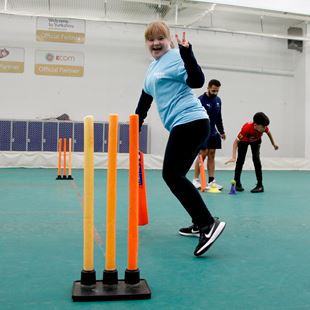 Super 1s
Super 1s gives disabled young people aged 12-25 the chance to play regular competitive cricket while improving life skills such as confidence and independence.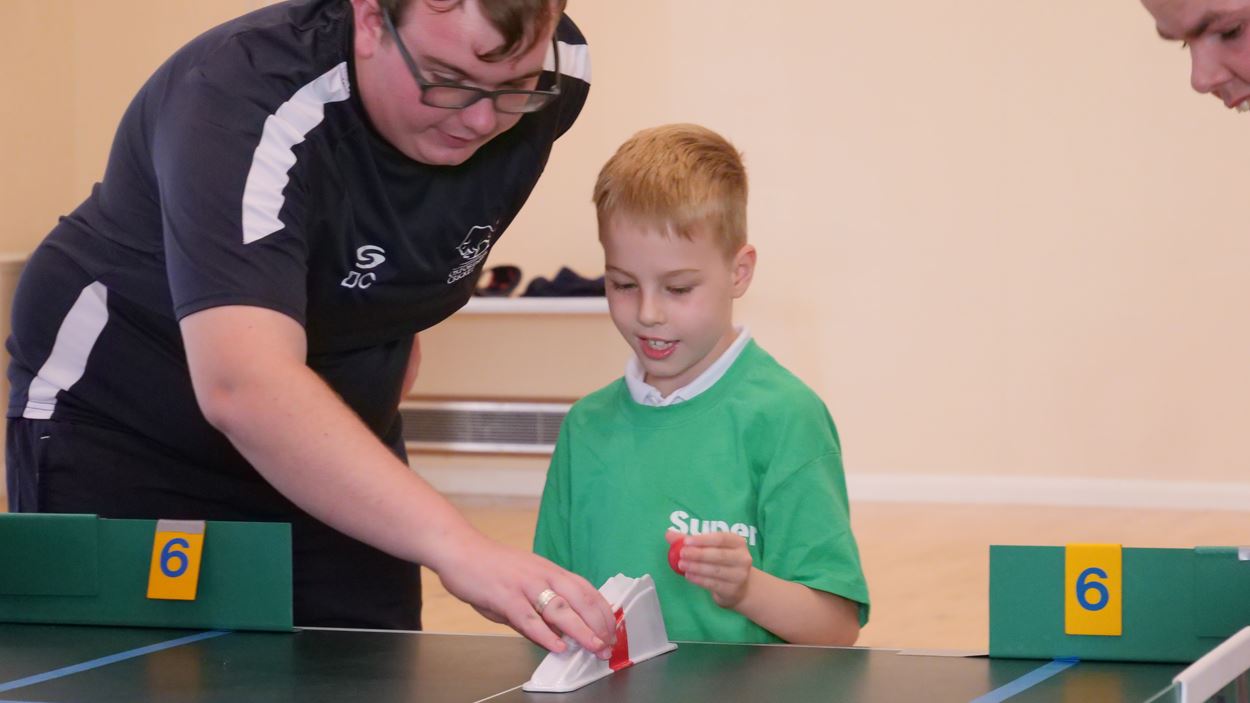 Would you like to help?
Get Involved
Find out how you can get involved in Table Cricket and support the work of our programmes