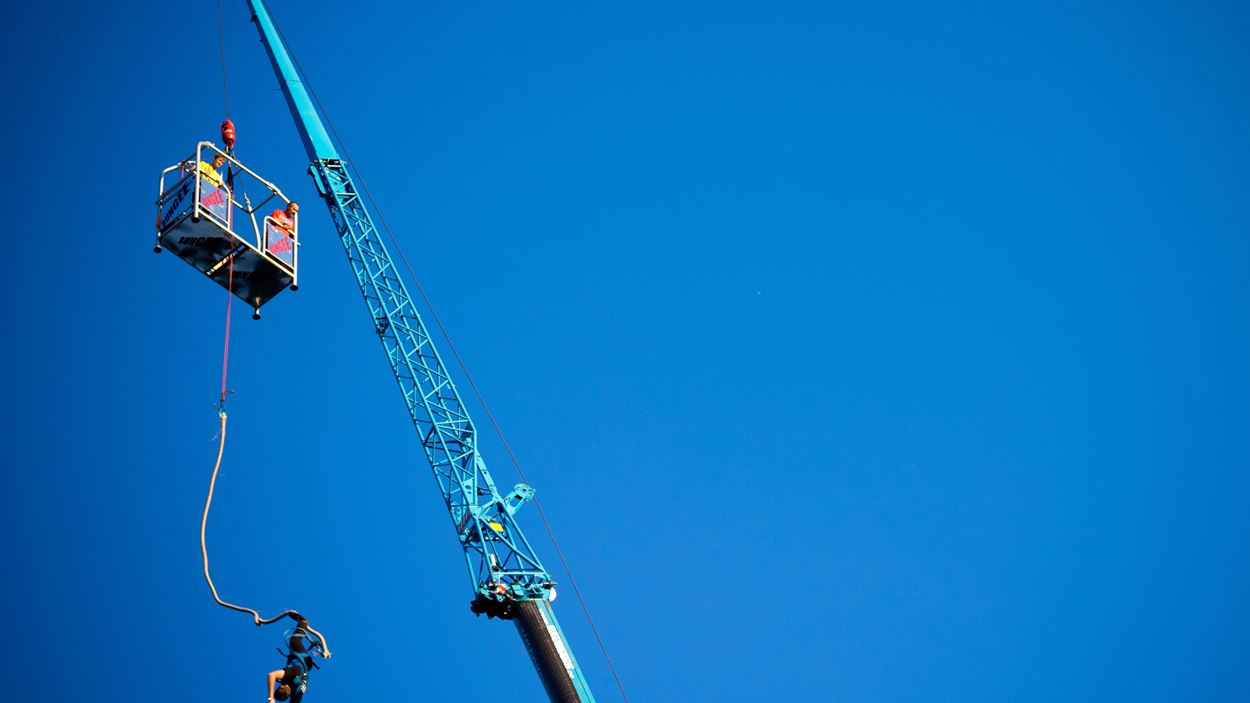 Challenge Events
Jump for the Tavs
Why not make the jump to help young people living with disabilities and those from disadvantaged backgrounds with a bungee jump in Glasgow!
Sign up today to raise just £100 and you will be able to experience a 160ft bungee jump whilst making a huge difference to the lives of the young people we support through our programmes in the local community.
The 160ft Bungee Jump in Glasgow takes place at the Riverside Museum and offers an extremely exciting day out, especially as its less than a 10 minute drive from Glasgow centre.
As you travel the 160ft height you will enjoy views of the surrounding areas including the Glasgow Harbour.  As you reach the top you will have a few seconds to prepare before hearing the famous countdown "3, 2, 1, Bungee!" and then...it's up to you!
For more information and to register your interest, please contact Joe Edward-Few. 
Event information
Venue
Riverside Museum
Date
Saturday 7 May 2022