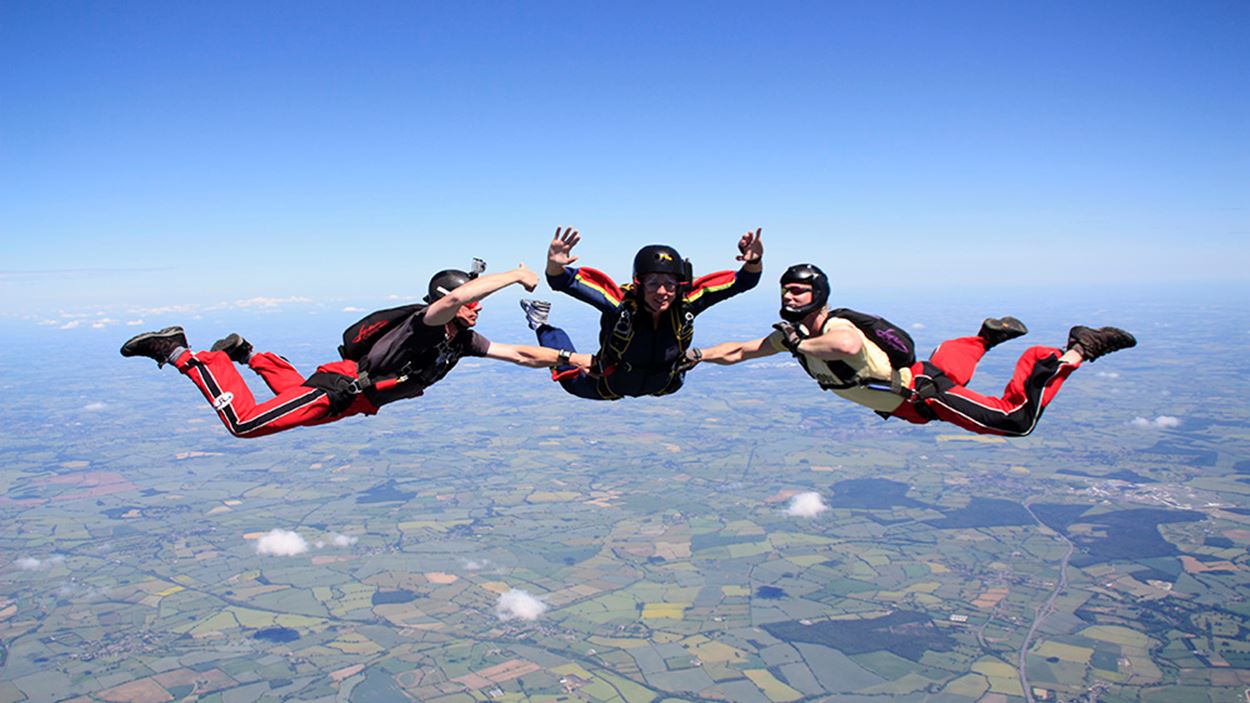 Challenge Events
Lord's Taverners Big Leap Day
Enjoy a life-changing parachute experience to help support the life-changing work of the Lord's Taverners - it promises to be a day you will not forget.
Join us as 30 supporters take a giant leap to raise money for our life changing work with disabled and disadvantaged young people through sport and recreation, breaking down barriers, helping to build crucial life skills and empowering young people to fulfil their potential.
Are you brave enough to face your fears or do you revel in the chance to have a once in a lifetime experience.  Then why don't you join us?
Under the guidance of expert instructors, our Lord's Taverners heroes will be trained and then perform a tandem skydive.
The day will begin with a briefing and you will be introduced to one of the experienced instructors at Langar Airfield.  A short safety video will be shown and then you will be fitted for your suit and have a chance to meet your fellow daredevils.  
Reaching heights of over 13,000ft, you will receive your final instructions and then descend at speeds of up to 300 miles an hour, freefalling for up to 5,000ft before the canopy gently opens and you will enjoy amazing countryside views before landing softly and safely back on terra firma.
Each skydiver also receives membership to the British Parachuting Club as part of the jump and our support staff will be there on the day to make sure that friends and family enjoy the experience too.  We will take a photograph as you land with your instructor and a certificate to show your friends, family and colleagues.  
We are here to answer any questions and once you have signed up we offer ongoing support to help you reach your fundraising target.
To book your place - click here.
For more information about the please contact Marie Brown at marie.brown@lordstaverners.org or call 07812 130061.
Event information
Venue
Langar Airfield, Nottinghamshire
Date
Friday 24 September 2021