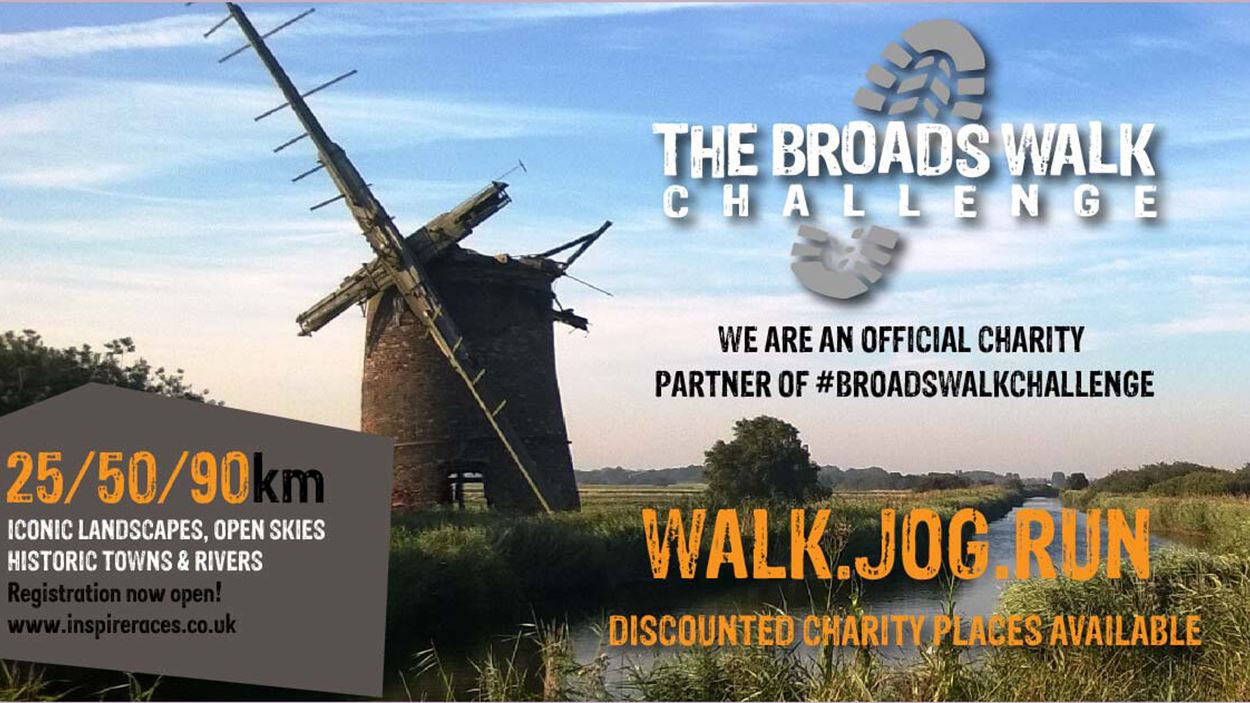 Challenge Events
The Broads Walk Challenge
The Norfolk Broad's is one of the UK's most beautiful National Parks – so why not enjoy one of the best river walks in the country and raise money for the Lord's Taverners at the same time?
The Broads Walk Challenge takes place on June 12-13 and gives you the chance to fundraise and enjoy a genuinely tough but achievable trek for all levels of experience over a 25km, 50km or 90km (relay option is available for teams) distance.
The Broads National Park's unique and spectacular habitat offers fantastic wildlife and beautiful country views. This trek promises quiet country lanes, well maintained tracks and stunning nature trails such as the Weavers Way. You will traverse through rolling countryside whilst following the rivers and waterways as they make their way to the sea
It is simple to take part. Just sign up, choose your distance, and then start fundraising. And why not make a weekend of it and stay in the beautiful nearby City of Norwich, one of the UK's most popular tourist destinations?
Entry fees are:
£5 for the 25km walk with a minimum fundraising target of £130
£10 for the 50km walk with a minimum fundraising target of £250
£15 for the 90km walk with a minimum fundraising target of £300
Click here for more details about the event and to register. The event is open to participants aged 16 and over.
If you choose to sign-up, please select the charity place option on the booking form along with the distance you have chosen…and don't forget to select the Lord's Taverners as your selected charity!
What better way to help thousands of disadvantaged and disabled young people across the UK.
For more information about this event, please contact heidi.coleman@lordstaverners.org 
Event information
Venue
Norfolk Broads
Date
Saturday 12 June 2021