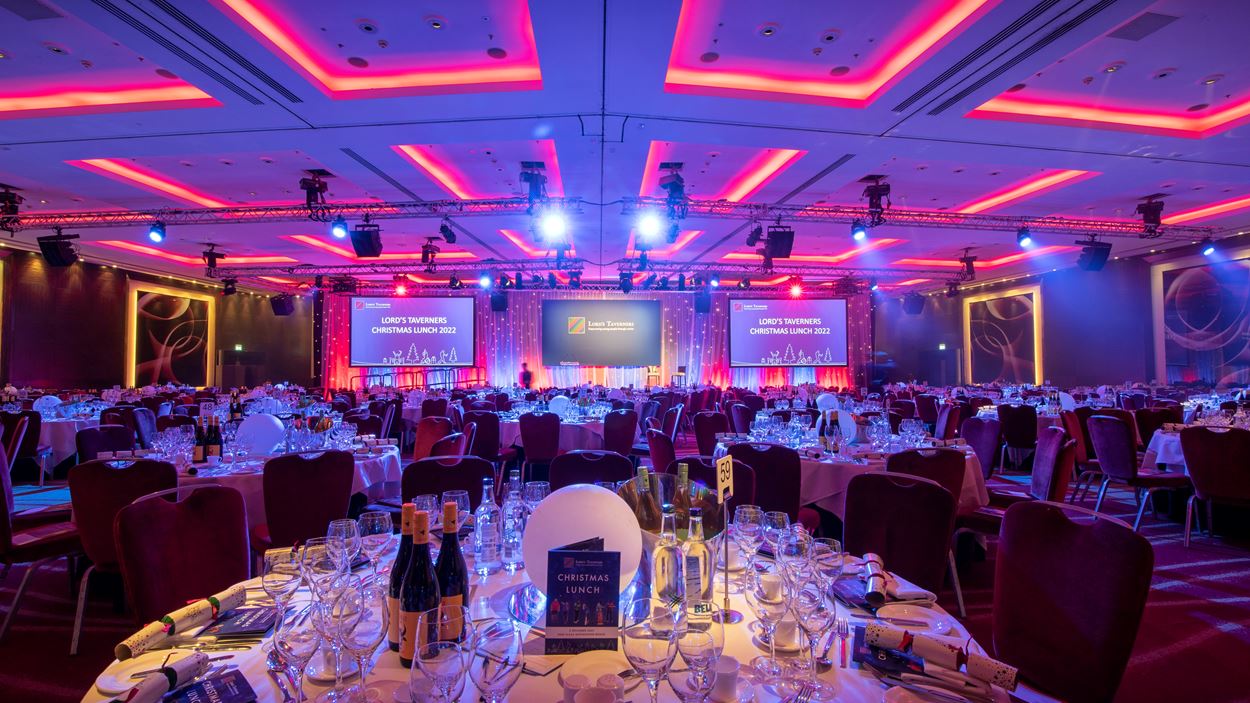 Fundraising Events
Christmas Lunch 2023
Enjoy a delicious meal with fantastic entertainment including our President and host David Gower, with guest speakers from the world of sports and showbiz.
Join us at the Park Plaza Westminster Bridge for our annual Christmas Lunch, as we come together to celebrate the successes of the year and raise vital funds to continue our impactful work empowering young people through cricket.
One of our guest speakers for the evening will be England's all-time most capped rugby union player, Sarah Hunter. 
Sarah led from the front as England won the Grand Slam in the 2017 Six Nations and reached the 2017 World Cup final. She led the team in the 2019 Six Nations, securing a Grand Slam. She crossed twice in the 2020 Six Nations but missed the 2020 autumns through injury. Sarah returned to lead England to the 2021 Six Nations title, and then again in the 2021 autumn matches and the 2022 Six Nations. Sarah captained the squad that made the final of the delayed 2021 Rugby World Cup and was named Co-captain of Simon Middleton's squad for the 2023 TikTok Women's Six Nations. She announced that she would be retiring from rugby following the team's opening fixture against Scotland at Kingston Park.
Mark the day in your diary, get your tables/tickets and invite your clients, colleagues and friends as we kick off the festive season in style!
Our event hosts two exciting auctions which are advertised throughout the afternoon and are key in our fundraising efforts. If you'd like donate goods or services as a prize for an auction taking place on the day, or to hear more we'd love to hear from you.
Donate an auction prize
There are a variety of sponsorship opportunities for you to support this event. Place your brand in front of an influential audience of high net-worth individuals, corporates, celebrities and Lord's Taverners supporter base. Get in touch to find out more.
Sponsorship opportunities
Attendees must be aged 18 or over. Lord's Taverners reserves the right to refuse admission to the event to any person under the age of 18 whose attendance has not been approved in advance in writing.
Event information
Venue
Park Plaza Westminster Bridge London
Date
Monday 4 December 2023
Prices
Early bird table - £1,800
Myrrh table - £2,000 (table of 10)
Frankincense table - £5,000 (table of 12)
Gold table - £10,000 (table of 12)
Early bird ticket - £180
Silver ticket - £200
Gold ticket - £500