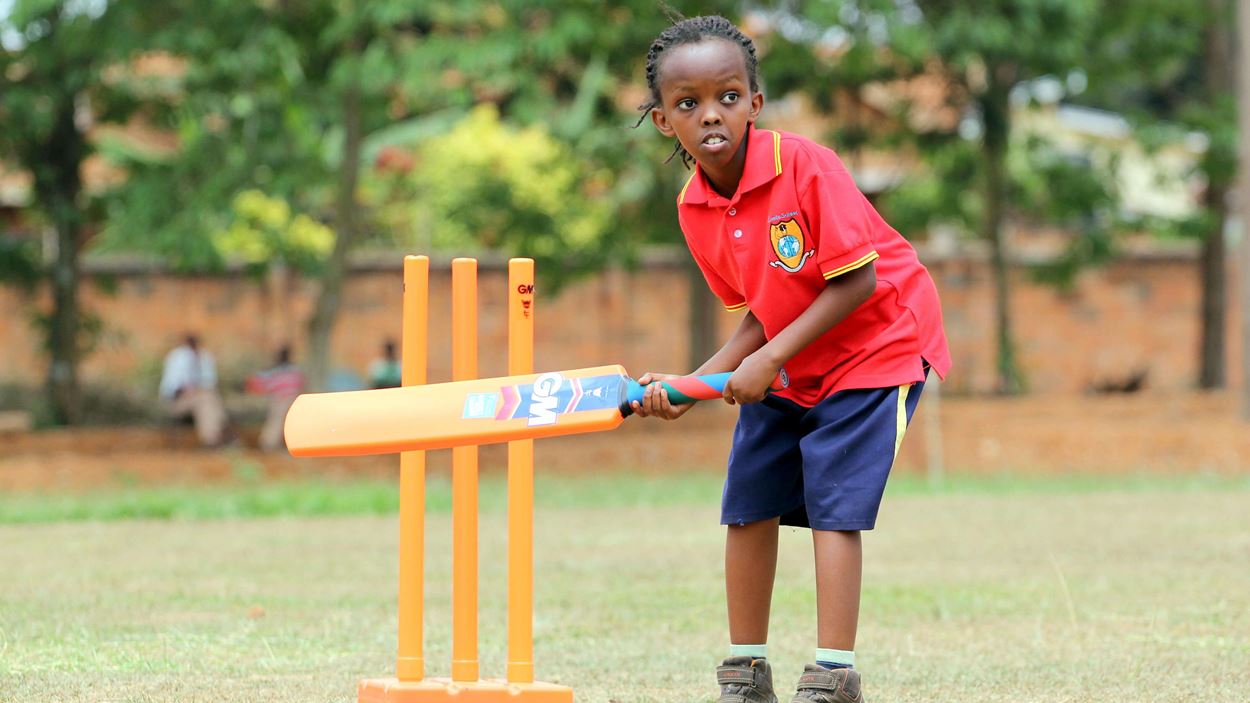 Sports Kit Recycling
Rwanda Cricket Association
Cricket has become one of the fastest growing sports in Rwanda and is playing a big part in the country's healing process following the 1994 genocide, with more than 7,000 people now playing the game.
In October 2017, Rwandan officials opened a new cricket stadium in Gahanga, a suburb of the capital Kigali (the site of some of the worst atrocities in 1994). Thanks to our kit recycling scheme, the Lord's Taverners was able to supply 30 bags of cricket kit to the young people benefiting from the new facility. 
This was the second Lord's Taverners kit donation made to the Rwandan project in the last two years, with the latest batch including 50 bats, 60 balls, 50 bags, 45 pairs of gloves, 40 cricket helmets, more than 110 cricket shirts and much more heading to the country. All of this kit and equipment will be used to enable more young people in the region to play cricket, either for the first time or more regularly.
Eddie Balaba, the President of Rwanda Cricket Association, said:
"The Kit has been assigned to our six development officers to take to the different regions of Rwanda. We are really grateful for the Lord's Taverners support of Rwandan Cricket and we count on you to continue to help out."
Following the opening of the new stadium, the Rwanda Cricket Stadium Foundation has become 'Cricket Builds Hope', a social action project that uses cricket to benefit the Rwandan community. Working with local government, Cricket Builds Hope has begun developing programmes specially designed to help disadvantaged women and girls in Gahanga.