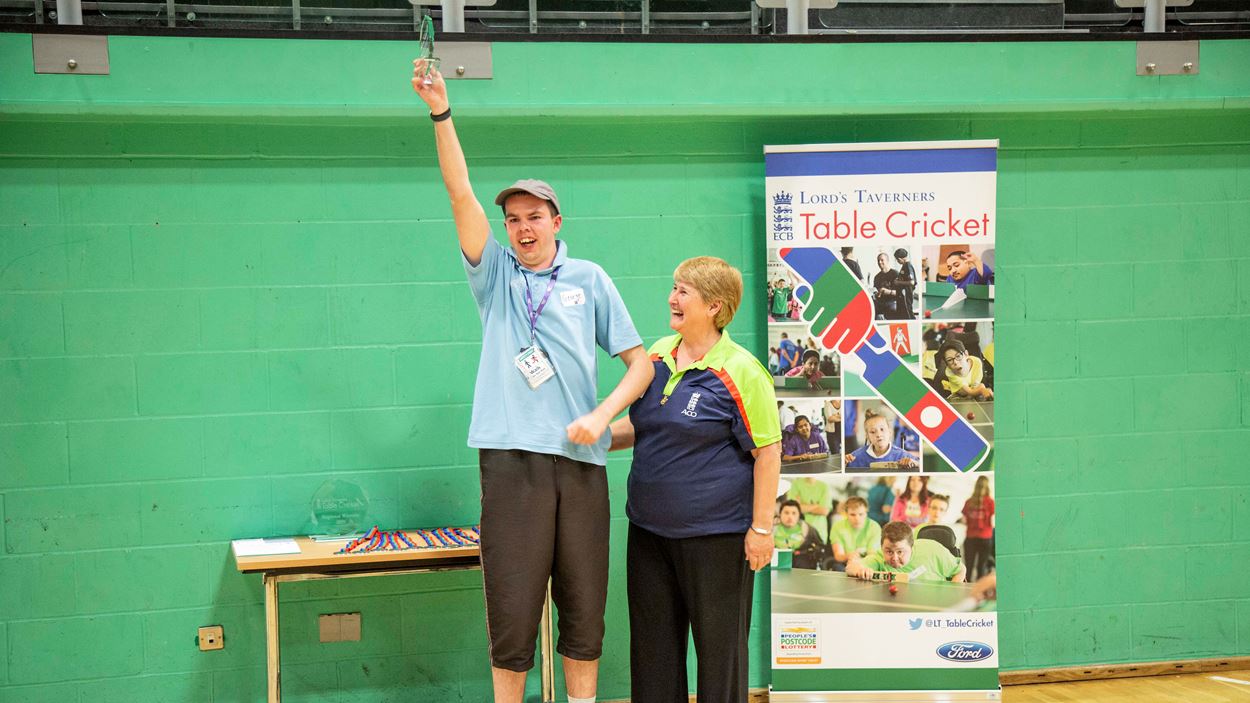 Super 1s
Case Study | George
George (21) lives with a learning disability and absolutely loves playing cricket. He is an only child who has always loved sport and craved company of his own age group. Without these, he becomes withdrawn and his mental health is affected.
While finding teams for him to join was not always easy, his family persevered, as the improvements in his well-being and general happiness when he participated were so obvious.
In 2015 George joined Abingdon and Witney College where he first became involved in Table Cricket and then later Super 1s. His enjoyment of disability cricket, have seen him develop vital life skills like leadership, confidence and social skills which will benefit so many aspects of his life as he is moving into adulthood. George has had a long-held desire to become a sports coach. Through the opportunities that have come his way through disability cricket, he is taking his first steps towards realising this.
His cricket coach Richard is taking George with him one day a week (rising to 3 days a week) to work with other disabled young people in special educational needs schools in Oxfordshire where they will deliver the disability cricket sessions together. To enable him to do this, George has completed a coach support workers course, has a current DBS and has completed online ECB safeguarding training. He is very proud of what he has achieved and is keen to continue progressing.
In George's own words "I like helping other teams. I like being the table cricket captain. I feel excited, happy and proud when I play. I want to be a coach and coach the smaller children and teach them how to bat, bowl and field. I will help Richard to get the stuff out and set up and then I will help the children."