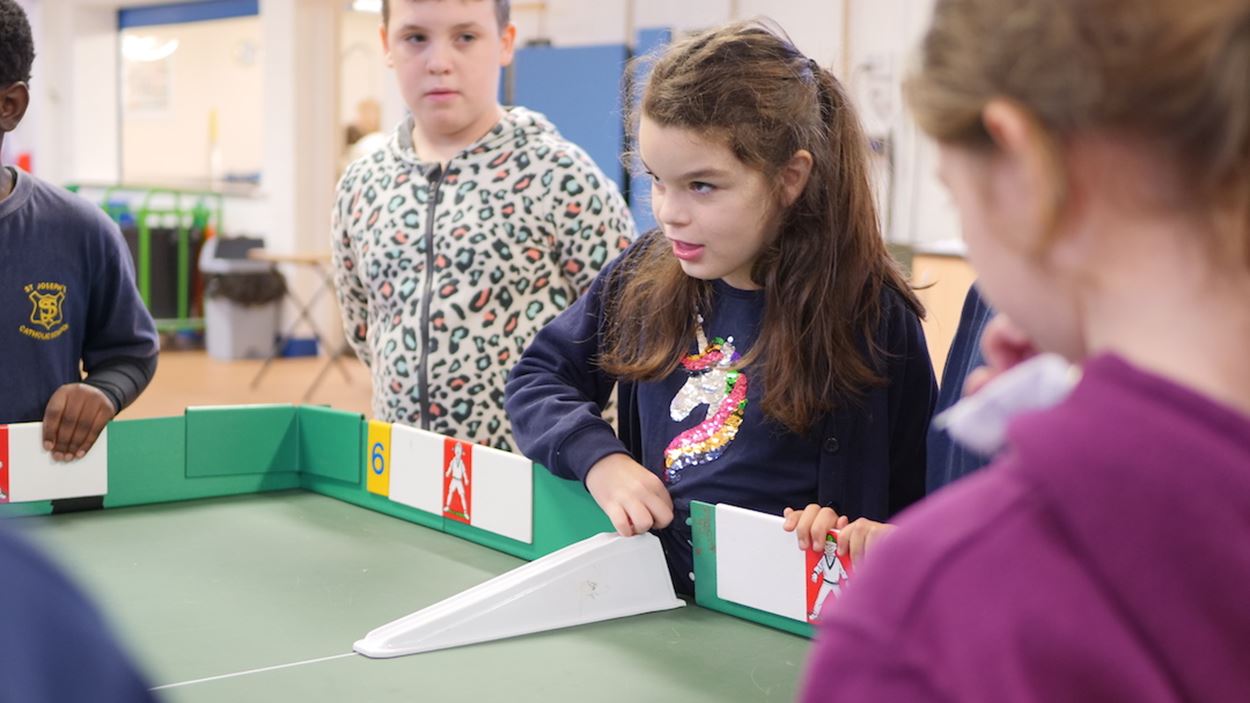 Table Cricket
Bethany's Story
Bethany loves table cricket and I have been teaching her since year one. Sadly, the impact of Covid-19 meant that pupils like Bethany, lost the ability to regularly play in school due to shielding and closures. But now we are back playing again, Bethany is now in year five and hasn't lost any of her enthusiasm for the game and she continues to improve both as a player, and now as a leader.
Opportunities for PE can be very limited for young people with Bethany's condition and while we work incredibly hard to include her, the difference it makes having a game where she is on a level playing field with other children is huge as it really allows her sporting ability to shine and feel part of the group. That is what table cricket can deliver.
It's not just her playing ability that is developing. Because of table cricket and the confidence it has given her, she has taken on a leadership role among her peers and hopefully later this year she will be signed up to the Young Leaders Programme to help further develop her leadership and resilience skills.
None of this would have been possible without the confidence and self-esteem that has come because of table cricket.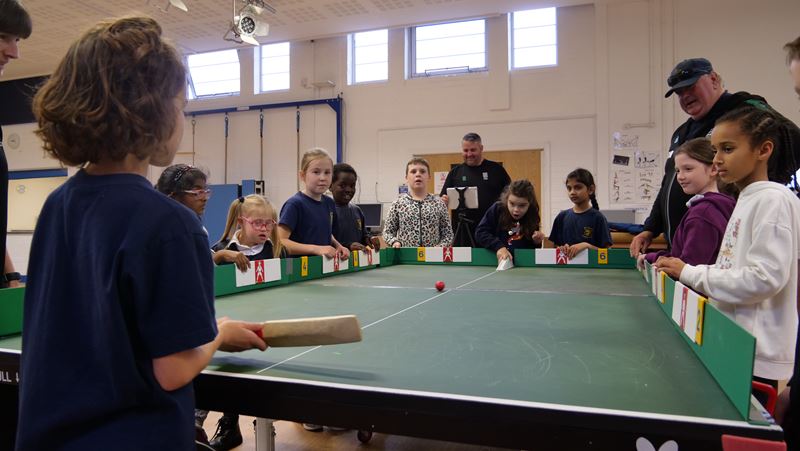 To give her the opportunity to be an expert in something and be able to help her friends is not only life-changing for her but also amazing for all of us to see. You can see her confidence grow when she's playing the game and it's not just Bethany who looks forward to playing – all of the young people get a huge boost from table cricket.
The anxiety and uncertainty faced over the past two years disappears when playing and at a time when children's mental health has suffered, focusing on valuable life lessons such as teamwork, confidence and social skills is hugely important.
Michelle Keohan
Teacher at St Joseph's School (Dorset)
Watch Bethany's Table Cricket Journey Here
Bethany