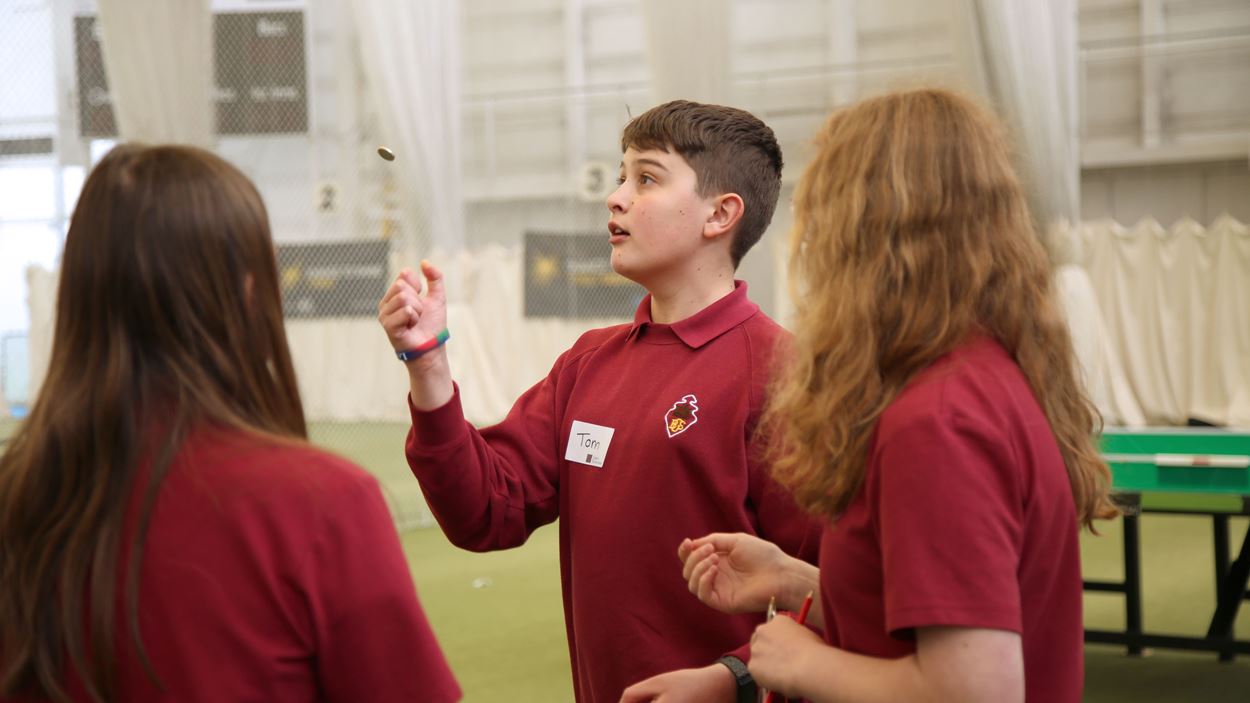 Table Cricket
Brimsham Green Young Leaders
Chloe, Eve and Tom were all in year nine at Brimsham Green School (Gloucestershire), when their teacher heard about the young leaders table cricket award. She asked pupils who she felt would benefit from doing the course in the long term to take it on. Having pupils complete the course would also ensure that the table cricket club at the school would benefit.
Each had their own reason for joining: Eve saw it as a good opportunity to learn new skills and meet new people. Tom felt that it would be good to try something new - during lockdown he found opportunities to do things were restricted and saw the award as an opportunity to try something different. Chloe felt that lockdown had affected her mental health and that she wanted to meet other people. Eve and Tom also included it as part of their Duke of Edinburgh bronze award.
Eve, Chloe and Tom have developed as young people over the past year, becoming competent and efficient officials - growing from officiating at school table cricket to officiating at the National Table Cricket Finals. They work really well as a team, supporting each other's strengths and weaknesses.
EVE
"Table cricket is a great opportunity to meet new people and learn new things about sport."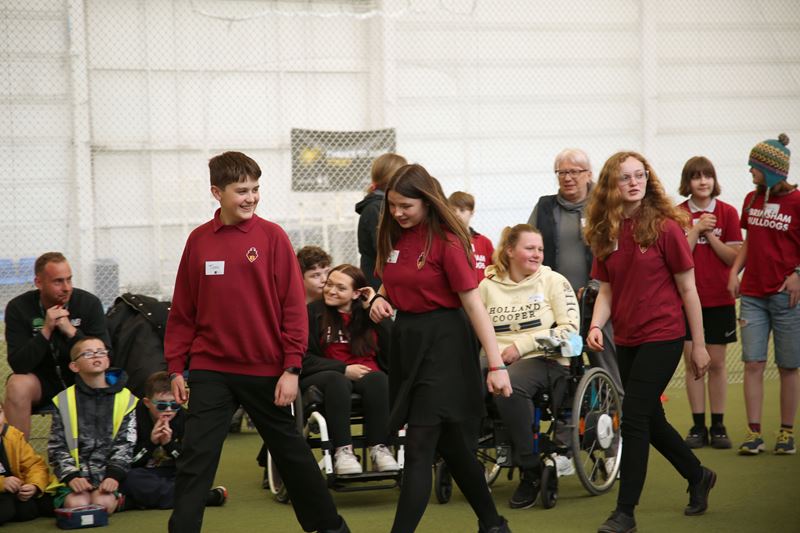 They say that becoming a young leader has made a difference to them in a number of ways:
Boosted their confidence
Strengthened their communication skills
Allowed them to meet plenty of new people while increasing their confidence in socialising, meeting and interreacting with others
Helped them meet and get to know others in different year groups
Found others with shared experiences that they were unaware of
Allowed them to understand more about disabilities and that not all disabilities are the same
Learned to be adaptable
Helped improve their mental health
Their teacher can vouch for the above and has seen their communication and social skills grow. They enjoy the social element of table cricket, mixing with others both in and out of school.
TOM
"It has enabled me to meet more people from different schools and appreciate their abilities."
Eve, Chloe and Tom all feel it has helped with their mental health as it enables them to do something they enjoy whilst supporting others to join in. They have all benefitted from the extra opportunities it has given them to develop as young people, and meeting others outside of school that share an interest in the sport.
Since officiating at the Table Cricket Regional Finals, Chloe and Eve have extended their young leader skills into other areas. They were able to use their skills to umpire and score at a Super 1s schools festival and all three have said they would like to do it all again. They're now looking to complete a level 1 umpires and scorers' course to improve their skills further, so they can become more independent and decisive officials.
CHLOE
"Table cricket has greatly widened my understanding of different disabilities and how to accommodate their needs."