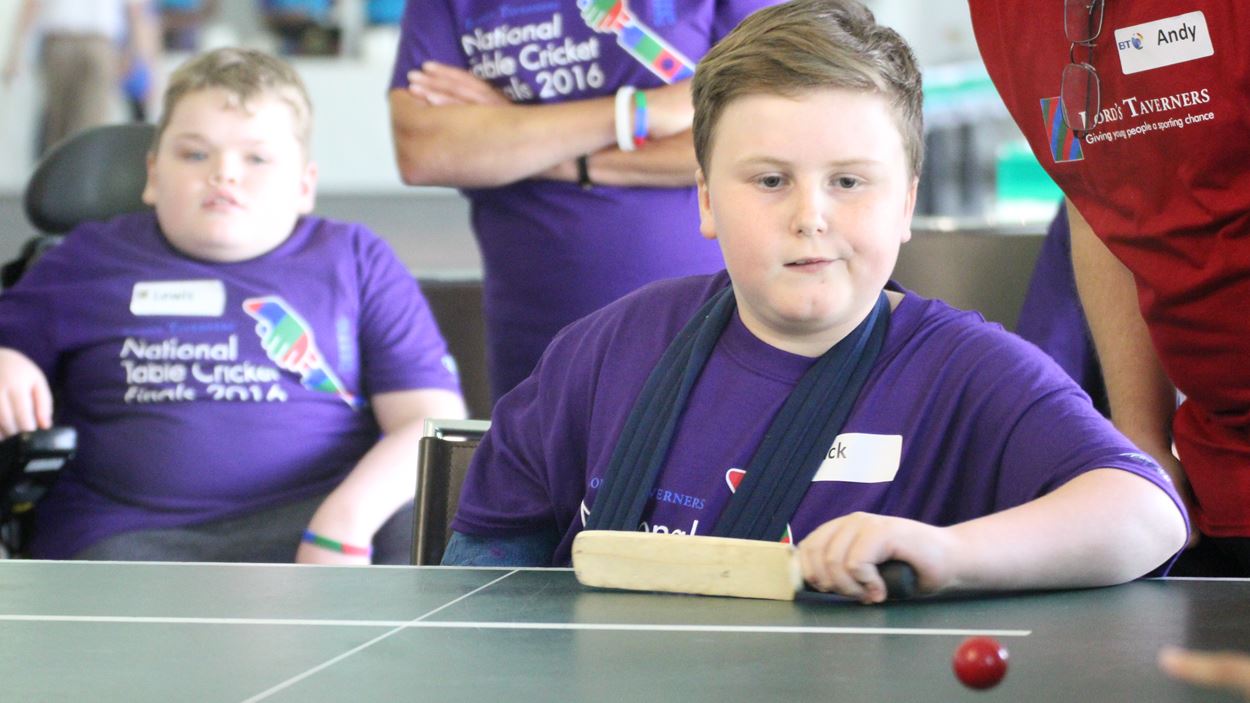 Table Cricket
Case Study | Jack
Jack (13) has osteogenesis imperfecta (also known as brittle bone disease) and has had 48 broken bones. Because of the high risk of injury, Jack's opportunities to play sport had always been limited, but when he joined Ralph Thoresby School in Leeds just over two years ago he was introduced to table cricket.
Jack loved the game from the beginning and soon made good friends with other players, attending every training session and often spending break time discussing cricket!
His commitment was put to the test when the team qualified for the national finals at Lord's in 2016: just weeks before the competition, Jack broke his right elbow. Devastated by the prospect of not being able to play, he pleaded with his mum to let him make an early return to school so he could begin practising with his left hand. Luckily, mum agreed and Jack's determination paid off when he made a valuable contribution to the winning team with his excellent fielding.
We'll leave Jack to sum up the positive impact table cricket has made on his life:
"I love being part of the table cricket team and being able to compete in competitions. I don't feel different now."