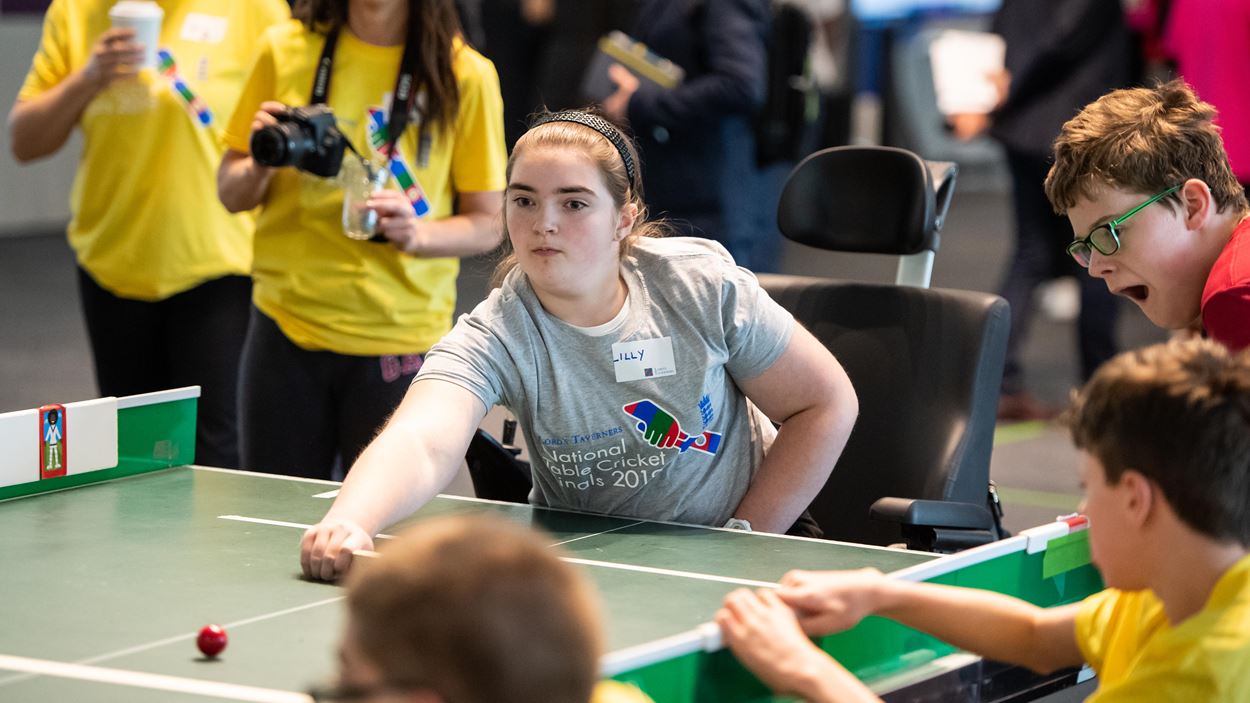 Table Cricket
Case Study | Lily
When Lilly, who lives with cerebral palsy, attended a mainstream school she never mixed with other young people with disabilities. While she made friends at school, she felt at a disadvantage amongst her peers which led to her not wanting to go on school trips and often lagging behind with everyone waiting for her.
She hated PE as she was excluded, her teachers unaware that not even requiring her to change into her PE kit, let alone join in, was both isolating and another way of highlighting her differences.
At 11 years old she moved to a special educational needs school where she quickly felt entirely accepted for who she is, where she discovered that there are others experiencing similar things to her every day. PE lessons, where she plays table cricket, have gone from being a lesson she dreads to one she loves. Being part of something, where she can see that she holds her own and not think she's holding others back has been so critical for Lilly, giving her a huge confidence boost.
The team all give each other lots of encouragement and Lilly's self-worth has risen as she realises what she can do and not be held back by what she cannot. Being part of the table cricket team has given Lilly a new outlook and opened her eyes to what she can get involved in outside of the sport as well. "Being left on the sidelines is confidence sapping for a child but also horrible for a parent to see; we felt so powerless. Table cricket is totally inclusive, the team is a mixed year group and although she is the only girl, they all get on so well together. The confidence it has given Lilly makes a massive difference to everything she does."
Jane, Lilly's mum