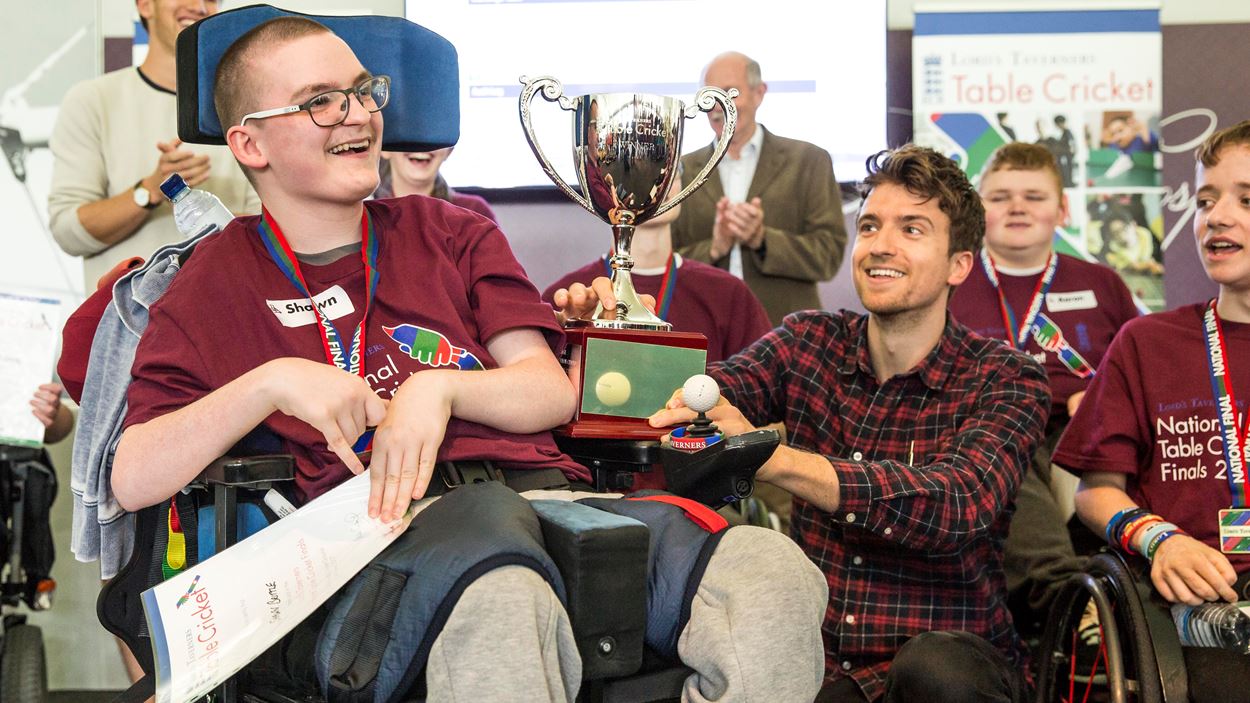 Table Cricket
Shawn
Shawn is a 19-year-old student with quadriplegia cerebral palsy (the most severe form of the condition) affecting all four of his limbs. Opportunities for Shawn to play sport had been limited, but in 2015 he joined Wilson Stuart sixth form in Birmingham and, thanks to a suggestion from a PE teacher, signed up for the table cricket team.
Despite having no previous experience, Shawn quickly learnt how to play and became determined to help his team succeed. And succeed is what they did, with Shawn helping the team win regional titles in 2016 and 2017, before the ultimate accolade of becoming national table cricket champions in 2017. They even won Birmingham's Team of the Year award!
Alongside providing an outlet for his competitive instincts, table cricket has helped to boost Shawn's confidence in building friendships and taking part in team activities. This, in turn, has helped Shawn to plan his next steps in life.
"I feel there are not enough people in the world who truly understand the problems and obstacles a disabled person has to face. I am currently at Walsall College studying an extended Level 3 diploma in health and social care, to achieve my goal of becoming a counsellor for people with special needs. Playing table cricket has helped to provide me with the skills and the confidence to do this."