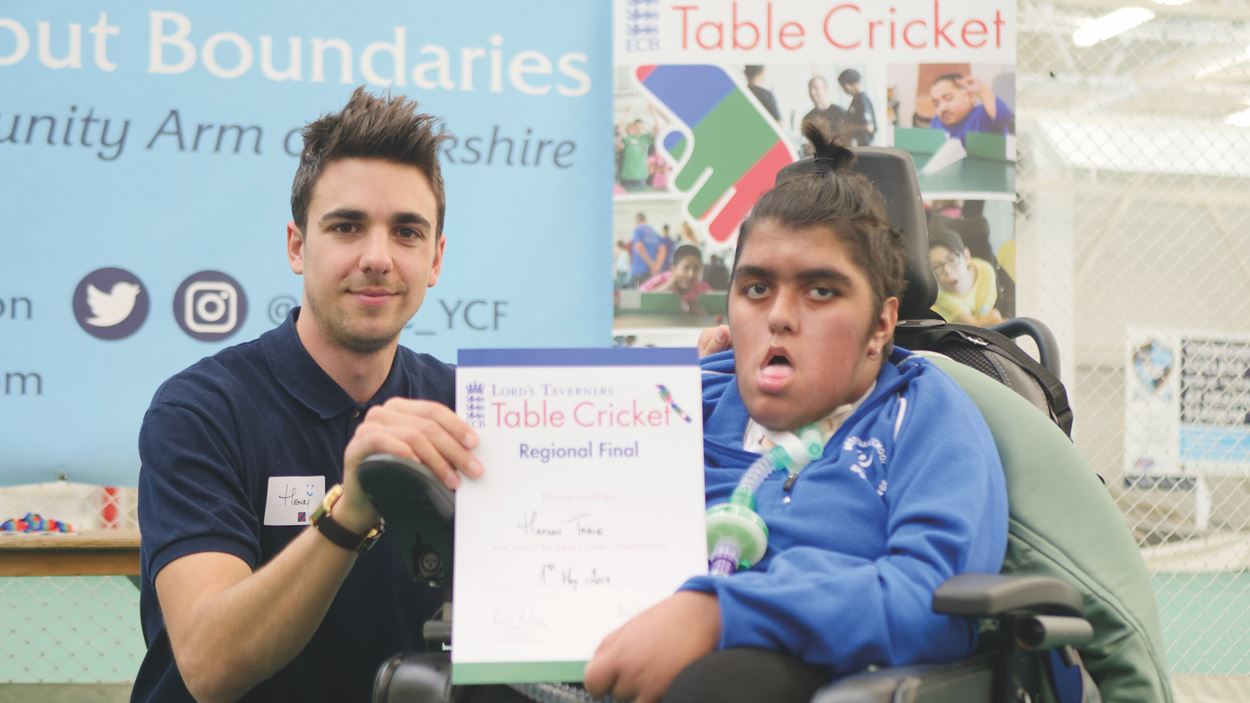 Table Cricket
Hafzah's Story
Hafzah (14) plays table cricket in Yorkshire. She was born with a rare condition which she finds very isolating – with speech and movement difficult, she is fearful of asking for help and not being understood.
She was used to going along to activities in which she was not able to take part, which just heightened her seclusion and lowered her confidence. At her school, table cricket is played by young people with a wide range of disabilities, many who also use wheelchairs, so Hafzah has gained a sense of belonging rather than seeing herself as 'the different one'.
Her mum, Shagufta, says getting involved in table cricket and being a useful and valued part of the team has been so important for Hafzah.
It has given her a real opportunity to develop social skills and independence and as a result she can see Hafzah's confidence and self-esteem have grown, along with her group of friends and her ability to communicate with them.
Hafzah loves going to the competitions with her team, getting very excited as they draw near, knowing she can play a part in their achievements.