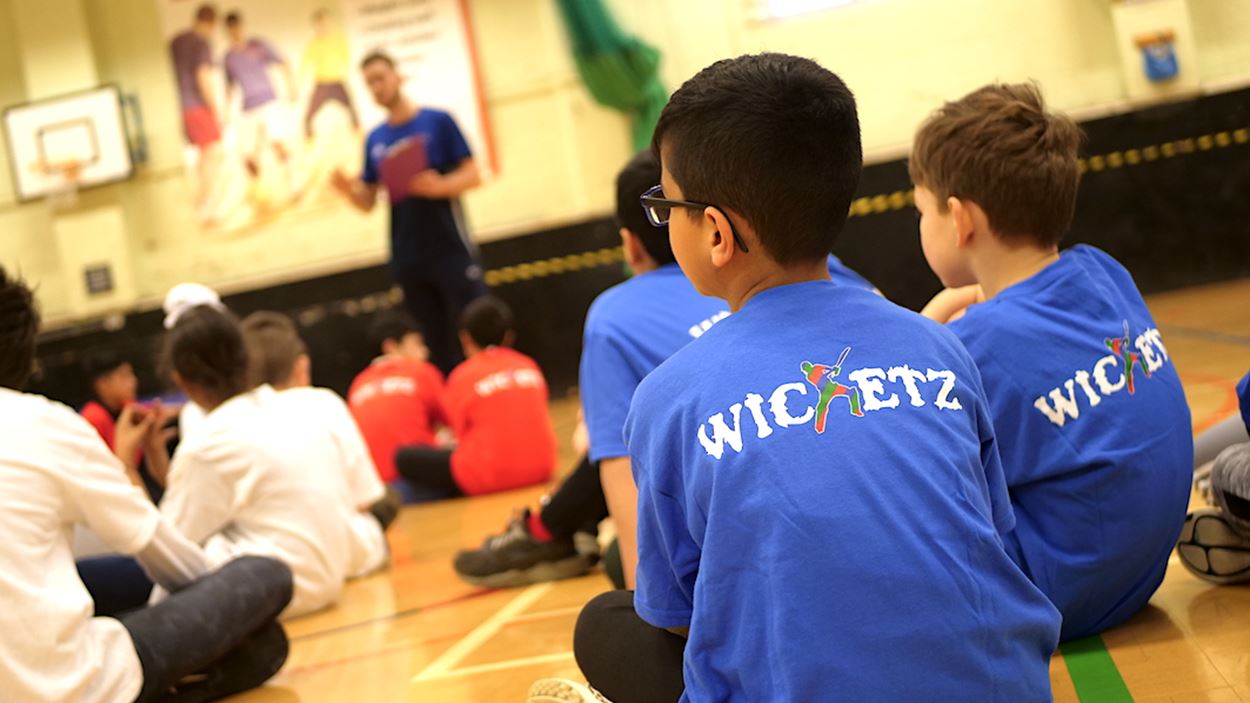 News
Fasting a day for Wicketz
In the final days of Ramadan, a
 number of our non-muslim delivery team for Wicketz fasted for a day and donated the cost of food for one day to show solidarity and experience a day in the lives of participants and colleagues who fast during the holy month of Ramadan.
Sam Moss, Wicketz Development Officer for Southampton documented his thoughts and experiences on 'Fasting a Day for Wicketz' in the blog below.
"Nationally, the Lords Taverners and Wicketz provide weekly cricket sessions and regular opportunities for young people to develop cricket and life skills through themed workshops and money can't buy experiences. Across the county, Wicketz programmes work with an incredibly diverse communities, filled with different races, backgrounds and religions.
A large percentage of Wicketz staff, participants and members of communities in which we work, are Muslim and have been practicing Ramadan over the past month, from the 12th April for 30 days. The Muslim community make the sacrifice of fasting from sunrise to sunset, meaning no food and water and also refrain from swearing and intimacy with partners, all while completing meaningful worship during 5 periods of the day and continuing with normal life.
To begin to empathise and understand the culture of many of our friends and participants on the Wicketz programme, non-Muslim members of the Lords Taverners Wicketz staff and I decided to fast a day or more to support our Islamic colleagues, who tirelessly go about their jobs as normal during 30 days of Ramadan.
I had the luxury of choosing a day to fast and I chose Friday 7th May - I later learned that not only is Friday the Sabbath, but the last Friday of the Ramadan calendar is a special one and is one of the most powerful days for worship. To start the day, I woke at just past 3:30am for Sahur (the meal eaten in the early hours of the morning before the first prayer) and had 2 bananas, an apple, a bowl of cereal and plenty of water to set me up for the day.
After sleeping for another 5 hours, I woke and went about my day without food or water. As my habits are normally to eat breakfast and then lunch before 2pm, it was around 2/3pm when the hunger and thirst started to hit me. The Wicketz job is a fairly active one and having to deliver fun, exciting cricket sessions for groups of young people can be hard and that's when fully fuelled with food and water!
The overwhelming feeling of exhaustion started to sink in when I was at the end of the Friday evening Wicketz hub. The session finished and all I could think about was a glass of water, but still had almost 3 hours to go until I could break my days fast at Iftar, which is around 20:45.
In the final hour or so, I took time to reflect on my day of fasting. It was clear to me that fasting every day for 30 days would not only be an incredibly rewarding sacrifice, but it would increase self-control and will power. Both of which were tested during this first experience for me, even in just my effort of one day.
Following my experience, I have had time to think about how the Muslim community carry on with life in the UK seemingly unfazed by such an important task. Fortunately, I was able to go back to my 'normal' life the next day and knowing that only made my feelings grow in admiration and respect.
Finally, my understanding of Ramadan and the Islamic culture is now stronger. Being able to share this experience with my colleagues, Wicketz participants, parents and the wider community has enabled me and my role as a Wicketz Development Officer to become closer to the community in which we serve."
If you'd like to support Sam and the team's efforts, you can donate here.
Fast a day for Wicketz video diary