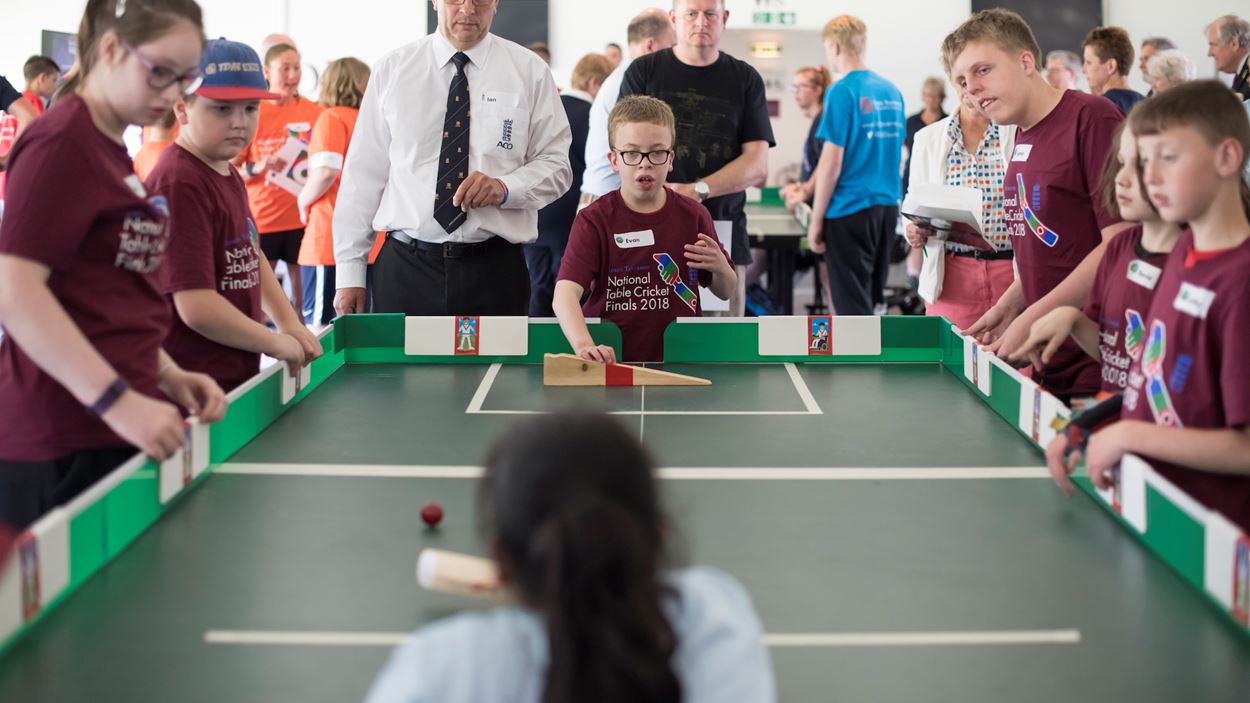 News
Free online Table Cricket training courses launched
Join one of our free online table cricket training courses on Zoom this month where you can learn about the game of table cricket and how to coach it.
Aimed at 8-25 year olds living with a disability who would otherwise have no access to sport, table cricket is a pan-disability form of cricket played on a table tennis table. We organise a national programme of delivery in schools and community groups and run the annual national competition, open to everyone who participates, that culminates in a Finals Day at Lord's.
Our next sessions are at 3.30pm-4.30pm on the below dates:
Thursday 11 February
Tuesday 23 February
To book a place for either of these dates, or for more information, please email Liz Kuda on liz.kuda@lordstaverners.org or call 020 7025 0033.