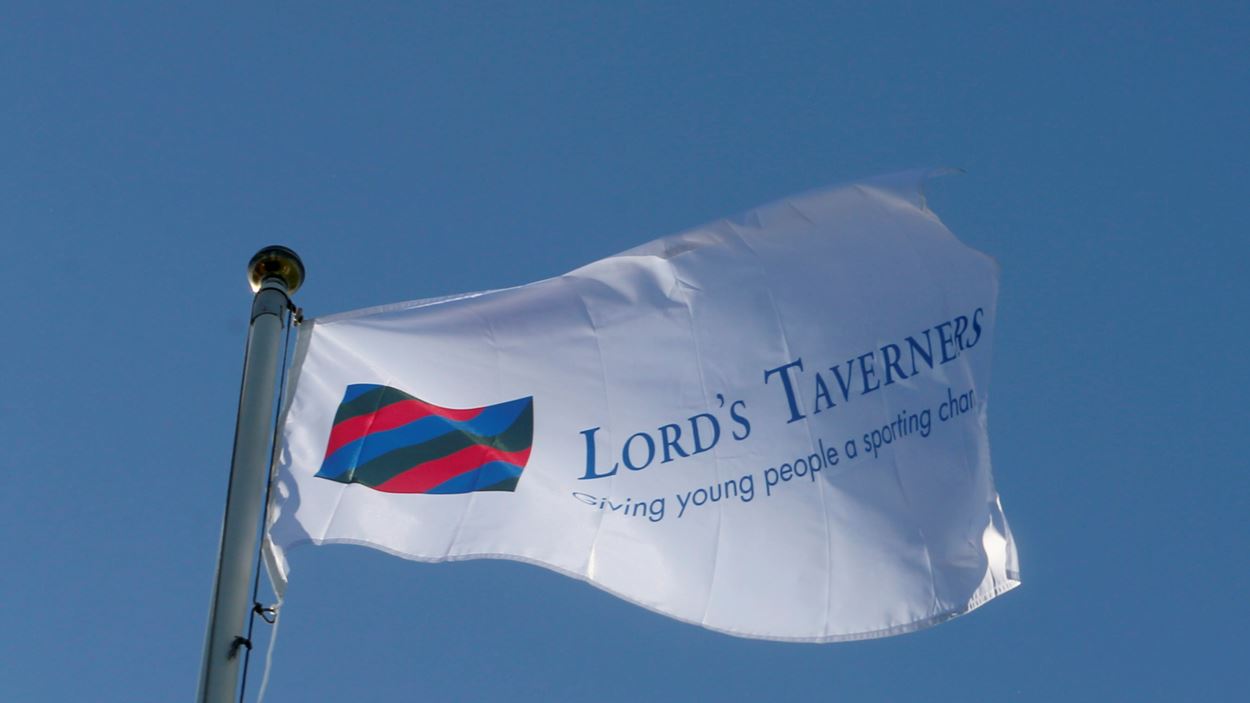 News
Governance Review Statement from the Chairman
Please see the below Governance Review Statement from Tim Luckhurst, Chairman of the Lord's Taverners.
Are we match-fit to support the young people who rely on our programmes? Are we at the very top of our game and best placed to ensure the impact of our charitable work is truly first class? Are we ready to lead the highly competitive sport and entertainment charity sector for the next 70 years?
I am honoured to be the Chairman of the Lord's Taverners and it is my responsibility to ensure the answer to these questions, and more, is a resounding "yes".
The Lord's Taverners provides vital support to disadvantaged and disabled young people across the UK. We help change people's lives for the better. Through the power of cricket and sport we give young people support, hope and happiness where little may have previously existed. Our impact is unquestionable. We give thousands of young people a sporting chance and it is because our work is so vital to so many young people that we need to ensure the running of the Taverners is exemplary. Since being elected as Chairman in May, I have overseen a Review of Governance and I must report that change is required.
Our finances have been prudently managed, and we are in a better place than many charities to weather the storms that point at us during and after the COVID-19 pandemic. Our charitable programmes are revered throughout the cricket world - only recently recognised by winning the Charity Today national disability impact award in August - and give young people of all genders, race and religion a sporting chance.
For the Lord's Taverners to fulfil its potential and give our young beneficiaries the best possible opportunities, we need to make changes to our ways of working, our culture and our management structure. Put simply, change is required, or we will be doing a disservice to thousands of young people who rely on our support.
The charity world is extremely competitive and highly professional. 168,000 registered charities compete for funding in the UK and for us to continue to attract corporate sponsors, government funding and other significant third party donations we need to be progressive, fully compliant, sensitive to public perception and modern in outlook and delivery. We cannot simply deliver great programmes for young people, more is required.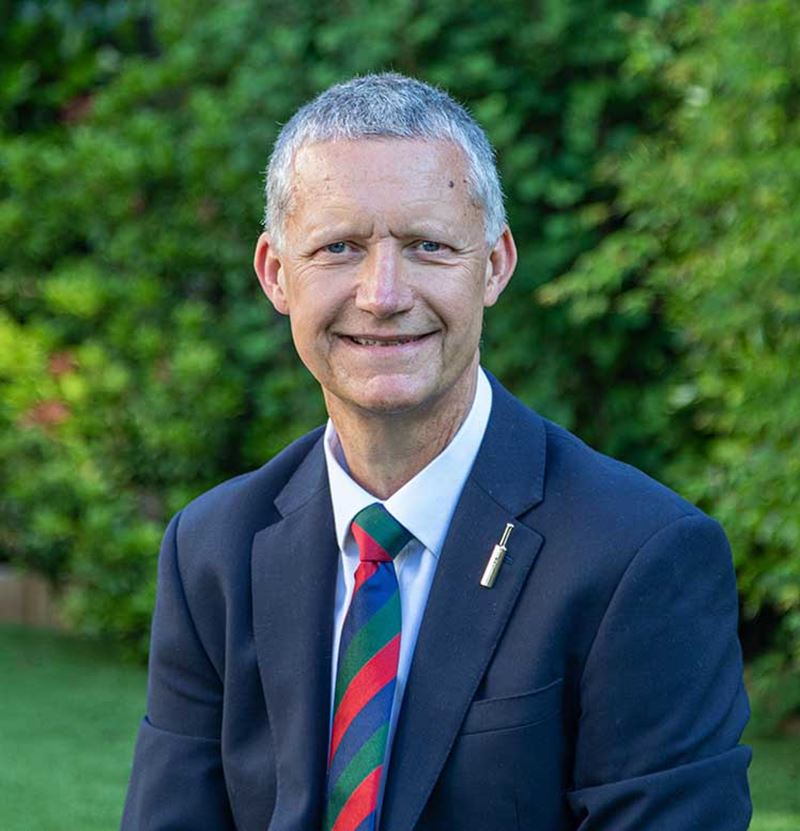 I announced in July that the Review of Governance had gone to the Board for consideration and action. The review was undertaken by Dr Andrew McDonald, a Taverner with first rate governance and charity experience at the highest level. Andrew was chief executive of the Independent Parliamentary Standards Authority (Ipsa), the body charged with overhauling politicians' pay and pensions in the wake of the 2009 expenses scandal. He was also Chair and a Trustee at Scope, the national disability charity as well as a Trustee of the charity Action for Children. We have been very fortunate that he agreed to undertake this governance review. The review, along with work by our Trustees, committee members and executive team has been considered and has led to the formation of a Change Management Committee comprising myself (Chair), Peter Presland (Chair of Governance Committee), Sandra Verkuyten (Trustee), Richard White (Trustee), Tim Berg (COO) and Paul Robin (CEO). I have also appointed RSM as special advisors to the committee and can today announce the following:
The Lord's Taverners is committed to promoting equality, diversity and inclusion throughout its charitable programmes, management team and fundraising events. I want all cricket and sports lovers to say that the Lord's Taverners is a charity for them regardless of gender, ethnicity or religion. The Lord's Taverners must be inclusive to all, with a common purpose and esprit de corps. It cannot be the case that we have a subset that is the domain for one group be it gender, ethnicity, religion or other. Our charitable programmes are open to all regardless of sex, colour or spirituality and this policy must carry through our membership and committee structure. Women and men alike will be Lord's Taverners with equal membership rights and equal voting rights. The creation of the Lady Taverners in 1989 is well documented, but now is the time for us all to come together as one charity and not be divided by gender. The Lord's Taverners will be our single, unifying, brand open to all cricket loving people who want to help give young people a sporting chance. Some people may ask "what will this mean in practice?" and the answer is very simple: the way we support the charity – through events, cricket matches, dinners, social media - and our programmes for disadvantaged young people, will see very little change. We want all members to carry on organising events, contributing to committees and raising valuable funds for the charity. So, I repeat, this is about the Lord's Taverners being a single, unifying brand that all cricket and sports loving people can be part of. We simply cannot continue to have the division caused by two perceived gender-based brands – the Lord's Taverners and the Lady Taverners.


The Lord's Taverners is a charity with a strong sense of belonging amongst its supporters. It is heartwarming to see and hear from so many people who love being involved with Taverners' events. This was really brought home to me a couple of weeks ago at one of our cricket matches in Oxford. A cousin of one of the players, who has cerebral palsy, was so inspired by the day, he decided to take up cricket and cannot wait to get involved in Super 1s and Table Cricket. However, we are not a private members club and we must avoid giving the impression that we are. By law we exist for the good of our beneficiaries, both current and future. Therefore, I am proposing we streamline our legal structure. We are reviewing the structure of our Board of Trustees and the option of transitioning from the historic elected model to a skills-based structure to ensure we have the requisite skills, experience and diversity reflective of our beneficiaries and of society more widely. We will revert back to you to explain our rationale and what it means for our members, but again the simple answer is very little will change for the vast majority of Lord's Taverners, but we will be far more effective in managing the needs of the charity in the years ahead and more nimble in dealing with the challenges thrown at us in the 'new normal.'


Our non-executive structure of eight committees is too unwieldy for our size and will be simplified to focus on the four areas of: Governance & Finance, People, Charitable Purpose and Fundraising.


I've already highlighted the need to be nimble, but what does the 'new normal' mean for us and what we aspire to do? We are all passionate about the incredible programmes we deliver, as well as the opportunities they create for our beneficiaries. To do more of this, we must be laser sharp in our focus, and with your input, we are confident we will continue to succeed. The Board and our senior management team will develop a new strategy for consultation with members and partners and from that process will produce and implement a business plan for the coming years.
I am excited about what the future holds for the Lord's Taverners but also mindful of the many challenges we will need to overcome in this very uncertain world. But, with your help, I have no doubt we will continue to "smash it out of the park!"
Tim Luckhurst
Chairman, Lord's Taverners
Match Fit
Q&A relating to Lord's Taverners review of governance.
Q: Will you be publishing the governance report?
A: The governance review was commissioned by the Trustees to help provide the reference points required for the Lord's Taverners to be match-fit to give the young people we serve the best possible future opportunities. It is just one part of the jigsaw and not designed to be a public-facing document and we won't be publishing it. Tim Luckhurst, Chairman of the Trustees has presented the findings in detail and is available for consultation via a Zoom meeting [details to follow].
Q: When will the changes take effect?
A: We are planning for the changes to be in place by the end of this year.
Q: Why have you created a Change Management Committee, who made the appointments to that committee and why have you appointed consultants RSM?
A: We have prioritised this work and we need a team comprising of Trustees, Chairs of committees and senior executives to ensure we get it right. RSM is a highly regarded company that can help us along the way.
Q: How much has the review of governance cost the charity? Shouldn't all the charity's money be used on good causes, especially during COVID-19, rather than on administrative processes?
A: The governance review was specific in noting how prudently the charity's finances have been managed. The cost of the review has been extremely reasonable and when possible, pro-bono services have been used. Our strategy is to put frontline first and to maximise the money and resource spent on our charitable programmes for the good of young people. To do so the charity has to be match fit and efficiently managed. The governance review will help ensure we are ready for the future.
Q: Why are you making these changes now?
A: Tim Luckhurst was appointed Chairman of the Trustees on 21 May and in his welcome statement he said he wanted to drive our charitable programmes forwards and widen their impart. The review is an important part of ensuring we are best-placed to deliver these really important, life-enhancing, programmes for thousands of young people. This year is our 70th anniversary and we are undertaking the review to ensure the next 70 years are even more productive than our first.
Q: Isn't this just about axing the Lady Taverners?
A: No. This is about proper equality, diversity and inclusion. It is about unifying the Lord's Taverners and eliminating the gender divisions that have been present for too long. We will be publishing our Diversity Action Plan later this year and will make public our targets for increasing diversity and inclusion throughout the charity.
Q: The Lady Taverners currently pay £65 per year membership and Lord's Taverners full membership is £100, will this change?
A: Yes, our membership committee recommends that all new members of the Lord's Taverners (women and men) pay the same fee, which will be £100. For existing Lady Taverners there will be a tapering of their fees and they will pay £65 this coming membership year, £80 next year and £100 thereafter. 
Q: What other changes will men and women Taverners see?
A: Women who are Lord's Taverners will have the same rights as men and hence under our current Articles will have voting rights. Otherwise there will be very few noticeable changes. The way people support the charity through events, cricket matches, fundraising initiatives and social media will stay the same in practice but be unified under the single brand – the Lord's Taverners.
Q: How many Lady Taverners are there and are you making them full members of the Lord's Taverners?
A: There are 614 existing Lady Taverners supporters who will become full members of the Lord's Taverners as soon as the documentation is in place, which we plan to be by the end of this year. There will be a tapering of their fees and they will pay £65 this coming membership year, £80 next year and £100 thereafter. 
Q: Women can currently join the Lord's Taverners as a member, and can, if they wish, elect to have a designated Lady Taverner number to identify them as a 'Lady Taverner'. Since this puts men and women on equal terms – why change?
A: We are a single charity, with a single bank of supporters. In terms of attracting individuals the two categories of member/supporter creates confusion and needs to be simplified to ensure we are relevant to new members. We simply cannot have gender specific categories in this day and age.
Q: Trustees last looked at membership in 2018 – and the current structure (retaining a Lady Taverners number and retaining the supporter group – but closing that group to new entrants) – a mere two years later this is being amended again. What has changed?
A: The Governance Review gave us an independent look at the organisation from the outside. This highlighted a number of perceptions that the charity has been grappling with and the view of the Trustees is that we have spent too long stepping back from making the obvious, inevitable, change to our membership structure in accordance with modern values and in accordance with expectations around equality, diversity and inclusion.
Q: You are reducing the number of committees to four, how many will include (former) Lady Taverners?
A: Yes, we are streamlining the number of committees from eight to four to allow greater focus on our core activities. Once we have completed the review we will confirm the composition of the committees, but for now we can confirm that we want our committees to be skills-based and to be representative of the wider population.
Q: On 1 May you named Rachel Carter as the new Chair of the Lady Taverners, what will her role be in the new structure and is Rachel supportive of the changes?
A: We really hope that Rachel and all Lady Taverners embrace these changes and see the importance of us being united. We have spoken with Rachel and reiterated that there is an important role for her within the Lord's Taverners.
Q: Is there confusion around your name, the Lord's Taverners?
A: We were founded in 1950 at the Lord's Tavern, next to the famous Grace Gates at cricket HQ, and our name reflects our origins. We hope there is no confusion with other references to either 'lords' or 'taverns!' We believe our name, Lord's Taverners, is still appropriate and relevant but as part of our ongoing brand management we may review it from time to time.
Q: You talk about streamlining our legal structure – what does that mean?
A: We are reviewing the structure of our Board of Trustees and looking into the option of moving on from the historic, elected model, to a skills-based structure. This would ensure our Board has the requisite skills, experience and diversity reflective of the young people we support and of society. There will be no beneficial interest for Trustees to gain from our new legal structure, but it will make us much nimbler and give us the skills required to run the charity in this incredibly competitive environment.
Q: In the past there has been mention of a Foundation Model, what does that mean?
A: The Foundation Model is an efficient way for charities to be run. The Board will comprise of Trustees, appointed on the basis of their skills and experience, while being more representative of our beneficiaries and the general population. The Trustees will become the 'shareholders' of the charity for Companies Act purposes rather than the members. But it must be stressed that there will be no beneficial interest for Trustees.
Q: How will a member's voice be heard – if there is not an AGM, and there are no elections?
A: Our AGM has been poorly attended in recent years. We will still have an annual meeting of Lord's Taverners – an opportunity to air views and speak to Trustees and executives, and there is the ongoing opportunities for consultation at our events, cricket matches and other activities which will continue as now across the country.
Q: Members take an active interest in the charity and removing their representation, or shareholder rights is a big step – why do this?
A: Members do take an active interest and we do not want to lose the wonderful spirit of the Lord's Taverners. However, as an illustration less than 20% of members vote in elections or vote on AGM resolutions, and less than 100 members attend the AGM generally. Whilst engagement is important – and indeed will continue – for a group of members, we believe that the significant majority of members want to support a professionally run charity with a modern structure. Last time the Trustees proposed significant changes to the Board structure and to the bye-laws (as well as membership structure) there were few objections from the general membership.
Q: If the committee structure is being revamped, will the Membership committee be retained? And if not, who within the committee structure represents the members?
A: We have several categories of supporters of the charity – the longest standing and most 'Tavernerish' are our members. Their voice will continue to be heard around each of our committees – Governance & Finance, People, Charitable Purpose and Fundraising – as well as at Board level. As well as our proud members – reflective of our history and committed to our programmes going forward – we do need to recognise that we have thousands of regular supporters, people who attend our events around the country each year – who are not members and do not wish to be so.
Q: To implement the changes proposed requires member approval – how will this be managed given we have elections in the Spring?
A: Elected Trustees stand until the end of the relevant Annual General Meeting. We are proposing that the Annual General Meeting is held in early summer 2021 and that we hold a General Meeting in the spring to put the proposals and resolutions to the membership. If the resolutions are passed, then there would not be a requirement for elections. If the resolutions are not passed, then we can run elections between the Spring meeting and the Annual General Meeting. This is up to the membership.
Q: As a member of this charity I recognise that there is always room for improvement in the way we run things – but from where I am everything seems to work and the members are proud of the Lord's Taverners and how we operate – why change?
A: The charity world is more competitive now than ever before. Over the last decade we have diversified our income streams so that the fundraising events have become a lower proportion of our total income. The amount we raise and the number of events has remained – but we have looked to other areas for additional income (ECB, Foundations, Peoples Postcode Lottery, Berkeley Homes, Ford, Investec, etc). This diversity has protected us in the current environment! Understandably, those organisations expect us to have a far more rigorous governance structure – Board members appointed based on skills and experience, with account taken of equality, diversity and inclusion. We oversee charitable programmes, targeting hard to reach communities and young people living with disabilities. Our last elections clearly showed that with 11 candidates – of similar ethnicity, age, and demographic profile – that our structure is not fit for purpose.
Match Fit for the next 70 years