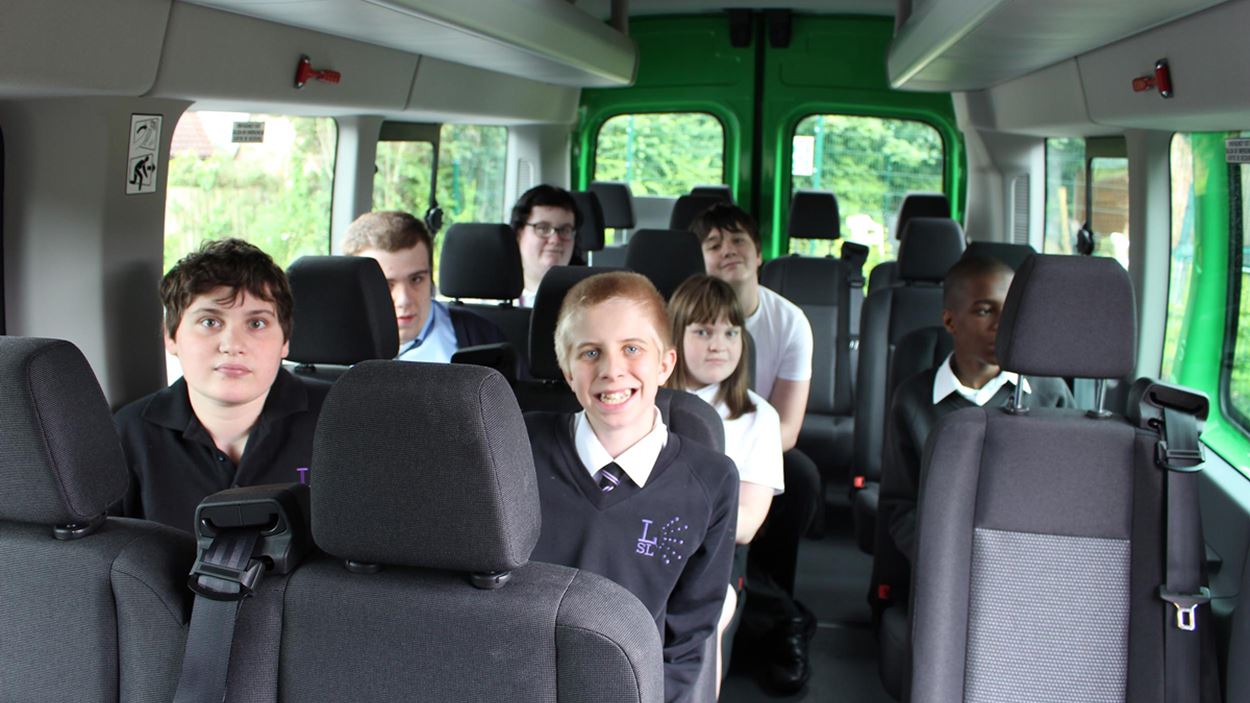 News
Lighthouse School receives new minibus
Staff and pupils from Lighthouse School in Leeds were presented with a new minibus last week, one of the ten new minibuses being donated to schools throughout the UK as a result of fundraising from the Investec Ashes Cycle Challenges in 2013 and 2015.
Lighthouse School caters for young people aged 11 to 19 with an autistic spectrum condition or related communication disorder. It is Yorkshire's first special free school, offering a highly personalised education which combines national curriculum with vocational subjects and valuable life, social and communication skills.
Former England cricketer Darren Gough and over 100 cyclists conquered a 300-mile ride from Manchester to London between the 2005 Ashes venues, to raise funds for the Lord's Taverners and other beneficiaries. The iconic Lord's Taverners minibuses provide disadvantaged and disabled young people with the chance to engage with their local community by getting more access to the facilities on offer and build important life skills in the process.
Henry Shires, Senior Investment Director at Investec, said: "I'm totally overcome by the school and the fact it supports worthy and needy children who are now going to be able to benefit from being able to get around cost effectively in a minibus that can take them out, particularly to sporting venues.
"Hopefully they'll benefit from that and will be able to release some of that energy that they no doubt build up during the day in school."
Yorkshire Country Cricket Club's Chief Executive, Mark Arthur, who took part in a bike ride to help raise some of the funds in 2015, said: "Seeing the smiles on the faces of the children as they cambered into the bus said everything to me and our thanks must go to Investec and the Lord's Taverners for arranging the event last year.
"It was quite an enduring four days, especially for someone like me to cycle 300 miles. But then you see the rewards outside and the happy smiley faces and it's terrific."