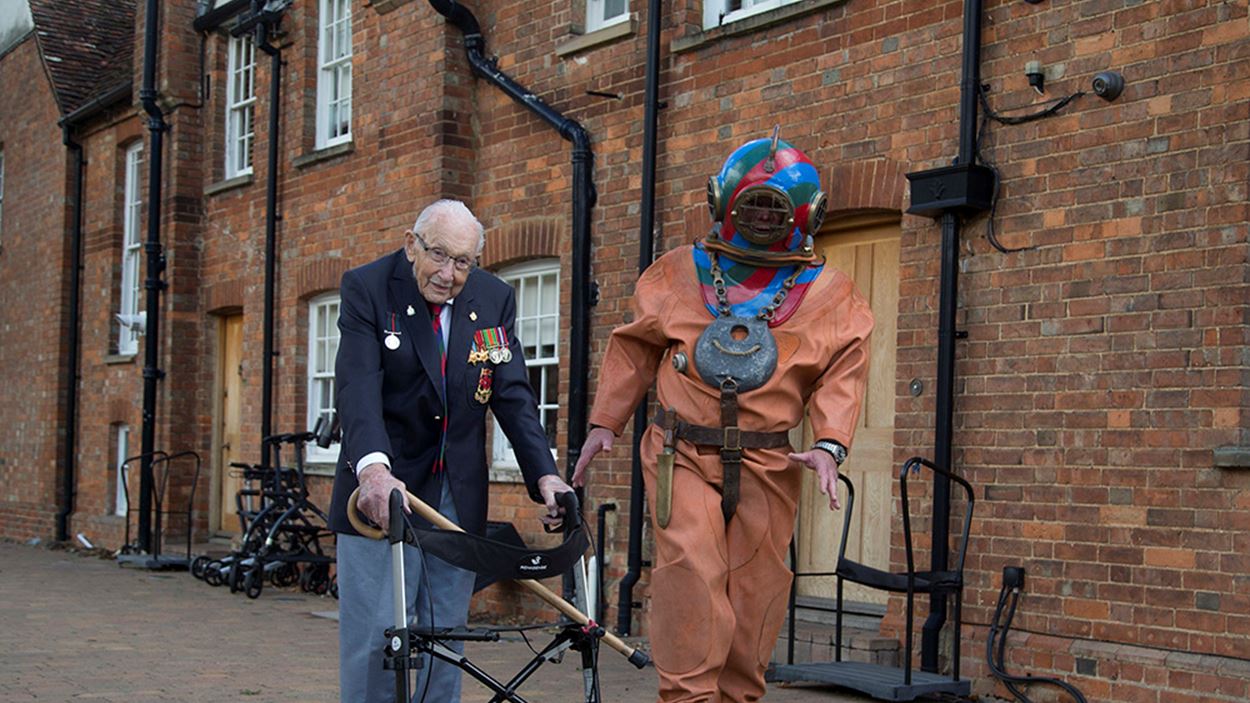 News
Captain Tom lends his support for 3 Peaks challenge
Fundraiser Lloyd Scott will be taking on the ultimate solo adventure of tackling the 3 Peaks Challenge dressed in a 130lb deep sea diving suit in October – and he joined national hero Captain Tom Moore for a training walk ahead of the fundraising challenge.
Lloyd, a long-term Lord's Taverners support and player with the charity's celebrity cricket XI, will starts at Ben Nevis in Scotland and then trek to the summit of Scafell Pike and Snowdon, a climb over 23 miles long and 3,064 foot ascent.
He will raise money and awareness to help disadvantaged and disabled young people, who are battling loneliness and isolation. The Covid-19 pandemic has left them unable to access vital Lord's Taverners programmes to meet new friends, socially engage and develop a wide range of personal skills.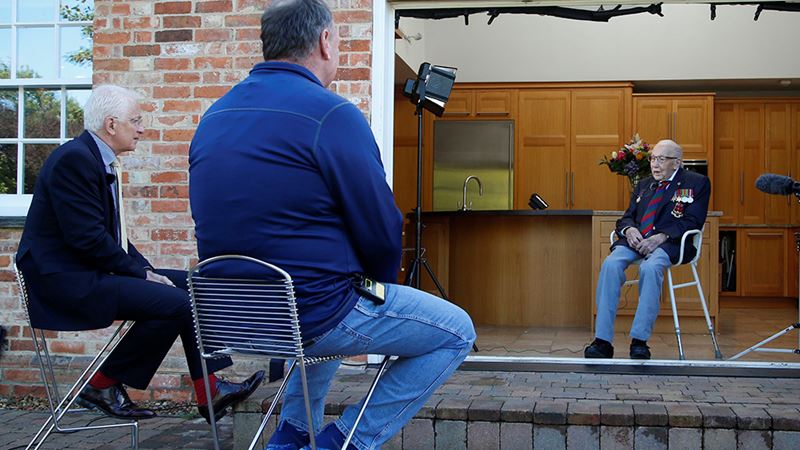 Lloyd joined Captain Sir Tom, an honorary Lord's Taverners member, on his daily walk as part of his final preparations before embarking on what will be the final challenge of a fundraising career that has seen him famously complete the London Marathon in 2002 in a deep-sea diving suit, cycle across Australia on a penny farthing, complete an underwater marathon and walk from Land's End to John O'Groats dressed as a T-Rex - all of which has helped him raise more than £5m.
Lloyd and Captain Tom, who famously raised nearly £40million for NHS charities and has recently set up his own Foundation to help combat loneliness, were also joined by Lord's Taverners President David Gower to discuss their fundraising experiences and why loneliness is such a poignant cause for them personally.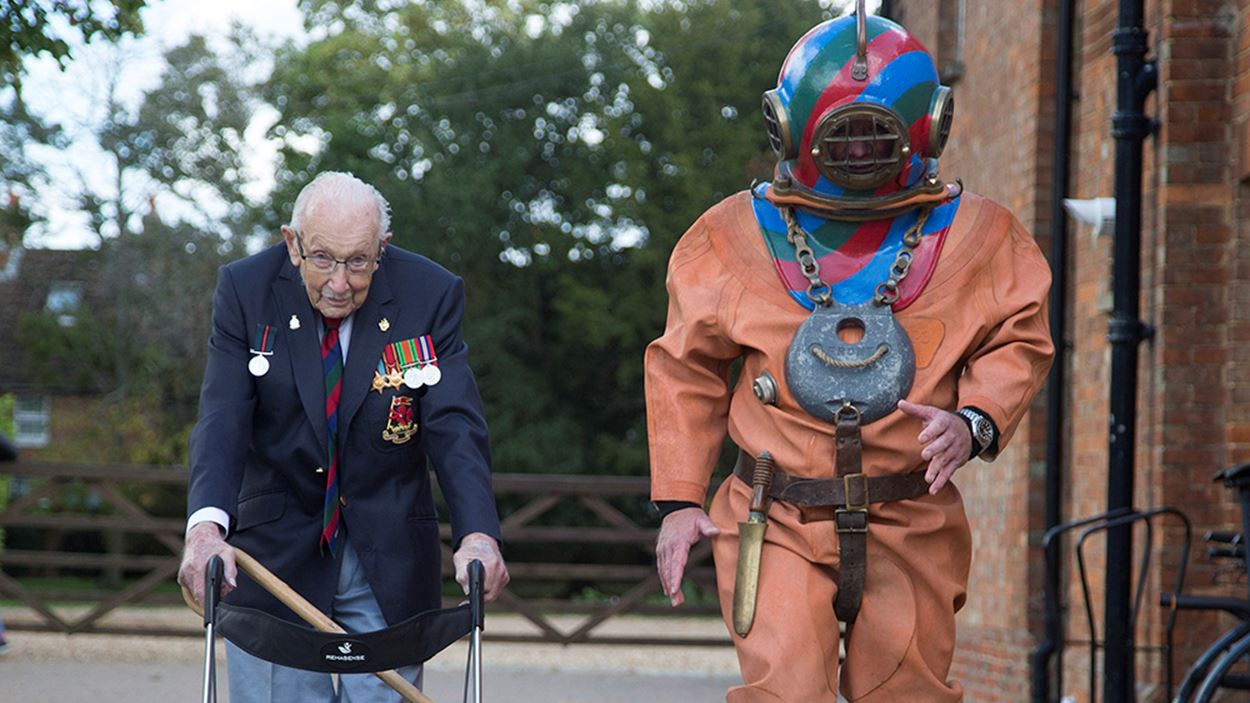 Support Lloyd Scott's 3 Peaks Challenge
Make a Donation