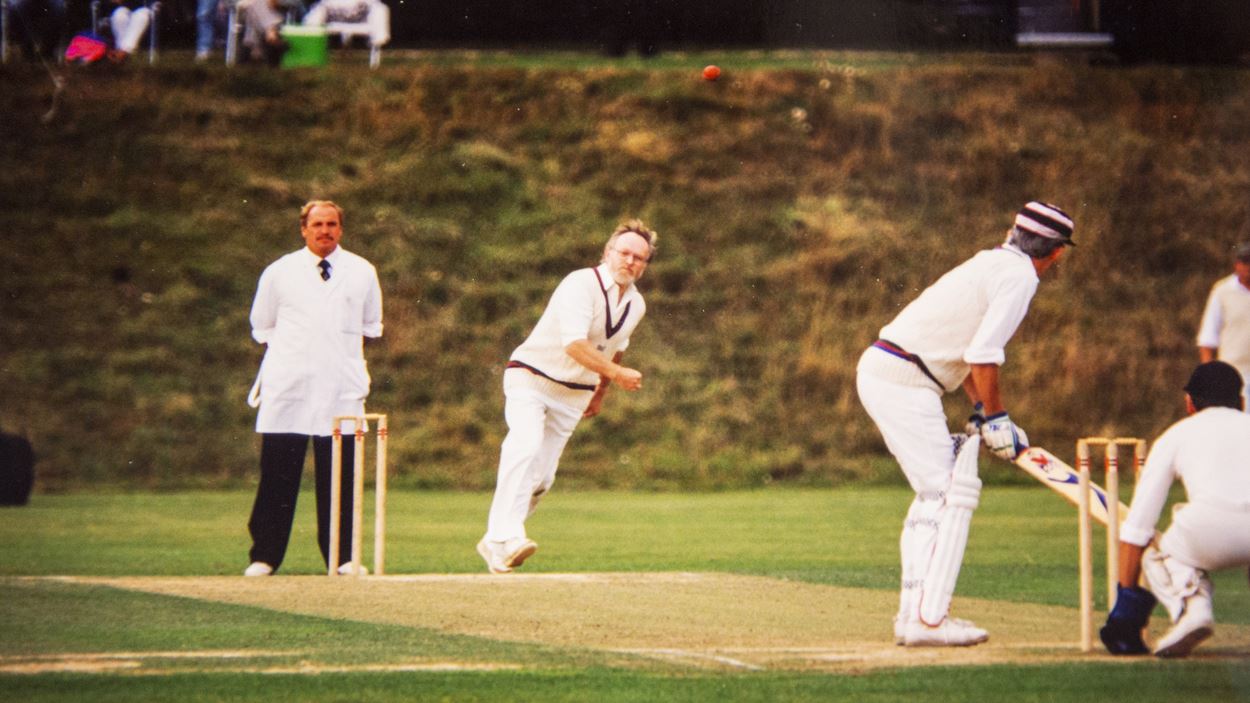 News
Presidents' Memories – Sir Richard Stilgoe
There have been 40 Presidents of the Lord's Taverners. From the charity's first ever President, Sir John Mills, to current President, David Gower, there has been a whole host of stellar names from the worlds of cricket and show business who have taken on the role.
Throughout our 70th anniversary year we'll be speaking to as many former Presidents as possible to reflect on seven decades of the charity. On this occasion we hear from songwriter, lyricist and musician, and broadcaster Sir Richard Stilgoe who was President of the charity in 2003.
How did you first you get involved with the Lord's Taverners?
I joined the Taverners in, I think, 1981, at the invitation of Johnny Blythe, to take part in a Showbiz v Taverners It's a Knockout event, which was great fun.
As well as the clichéd 'wanting to give something back' I was attracted by the chances being offered for marginalised young people to have fun and get out and about, and I still am, and thrilled with the really imaginative expansion of projects and opportunities we now offer.
What's your best fundraising and/or charitable memory?
My best memory was either the night on board the Queen Mary II, safely tied up at Southampton, when Peter Skellern, Ronnie Corbett, Jimmy Tarbuck and I did a show while my son Joe stayed up playing the piano in the bar until 5am. Or, one of our fundraising picnic evenings at my house when we did 'A Night at the Soap Opera' starring almost everyone from every soap.
Can you share any standout Taverners XI moments?
I still have a page from a 1989 scorebook of a game in Hong Kong with successive wickets described as caught Gower, bowled Stilgoe, which sums up the joy of an incompetent amateur being allowed to play with his heroes. But my main memory is of a game in 1981 – probably the first time I played – which coincided with the legendary Headingley Ashes test.
We were fielding, when the cry of "Willis has taken another wicket" rang out from the crowd. I backed away to the boundary rope so I could hear the commentary. Eventually we had nine fielders on the boundary within earshot of radios, and a very disgruntled bowler, wicket-keeper, two batsmen and one umpire in the middle (the other umpire was at very deep square leg so he could hear what was going on).
Nobody has any memory of what happened on the field, or who we were playing that day, but by gum, we remember the 1981 Headingley Test.