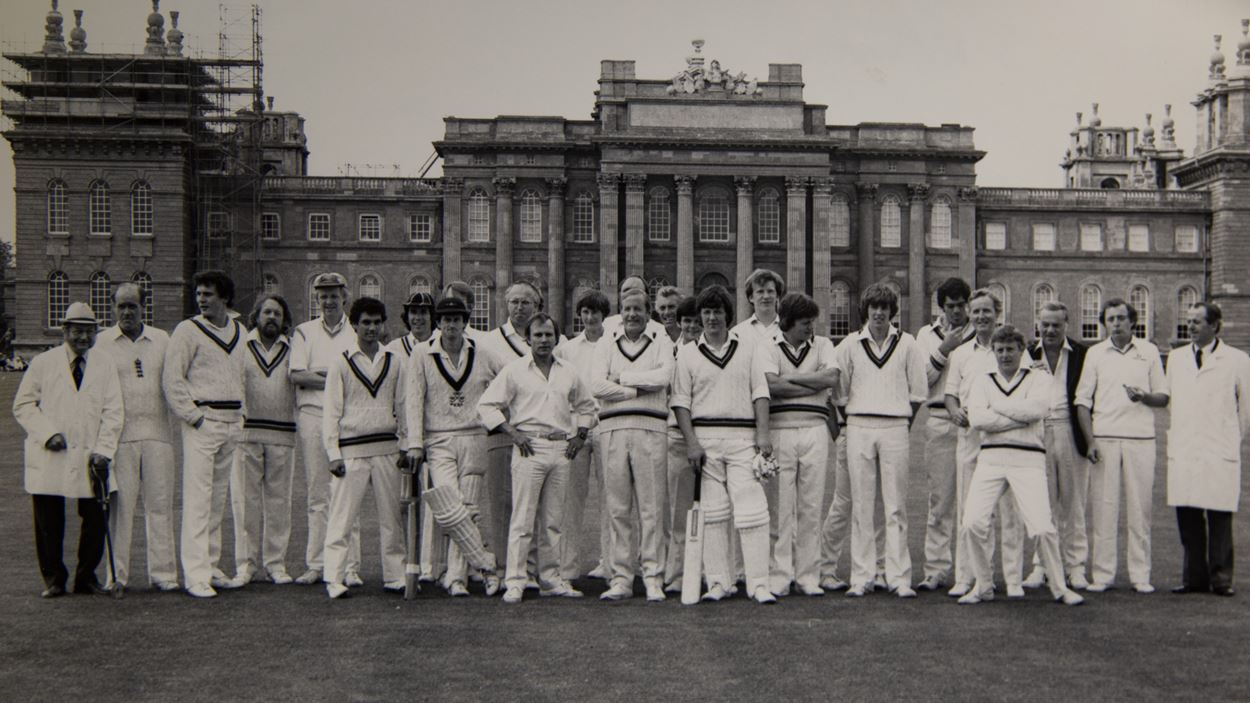 News
Presidents' Memories – Sir Tim Rice
There have been 40 Presidents of the Lord's Taverners. From the charity's first ever President, Sir John Mills, to current President, David Gower, there has been a whole host of stellar names from the worlds of cricket and show business who have taken on the role. 
Throughout our 70th anniversary year we'll be speaking to as many former Presidents as possible to reflect on seven decades of the charity. On this occasion we hear from lyricist and author Sir Tim Rice who was President on multiple occasions, firstly from 1988-1990 and then for our 50th anniversary year in 2000.
How did you first you get involved with the Lord's Taverners?
The Taverners approached me to play when Andrew (Lloyd-Webber) and I became well known in the very early 1970s and they knew I was very keen on cricket so I was asked to come along and play a game – they were probably very hard up – and my first game was at Blenheim Palace which was a pretty nice place to start, and that was how it began.
How much did you enjoy being President?
The first time I was President was when Tony Swainson was Director, he was a great chap I was very fond of, who did a wonderful job. Patrick Shervington took over and he invited me to be President for the second time in 2000 for our 50th anniversary, but I was more active in the role the first-time round under Tony.
Looking back on being President it all merges into one very enjoyable time. I remember travelling a lot, going to many minibus presentations and enjoying many Taverners events all over the country.
What makes the Taverners special?
The Taverners was the first major cricketing charity, but I think we were ground breakers who recognised first and more clearly than other people at the time that sporting events could be used as great fundraisers, especially when flavoured with show business people, and sport could be used to make a difference.
It began with a small group of actors forming a charity and it grew from there. It was the Taverners originality that the charity deserves credit for as much as anything. Everything seems to be going really well with the charity and 70 years of charitable work is amazing.
What's your best fundraising and/or charitable memory?
I remember being quite nervous the first time I spoke at an event, I think I gave a pretty ropey speech… but Leslie Crowther, who was the President at the time, was brilliant as he laughed loudly and heartily at every bad joke I made. He was very encouraging.
There were so many good events, most of the Balls were great fun, I remember David Essex did a very good show at one of my Presidents' Balls, that was one of the highlights during the first time I was President and Willie Rushton was also someone I remember contributing to our events very well in my time.
Can you share any standout Taverners XI moments?
I remember getting Colin Cowdrey out at Lord's, which was quite an achievement. He was caught Rushton, bowled Rice in 1990 and he said to me afterwards "I really have to retire now, it can't get worse than this" and he was right! Willie Rushton took a brilliant catch at about sixth slip. Colin was a lovely man and it was great to play against him. I think he was quite happy to get out although I'm sure he wasn't concentrating 100% but I think if he really wanted to get out he would have got more than two before he did so.
In other Taverners XI games I do remember being bowled first ball probably more than once, but one particular time in East Anglia they called a very late no-ball to try and give me another go but I said "no thank you, I don't want to be out first ball twice in one day!"