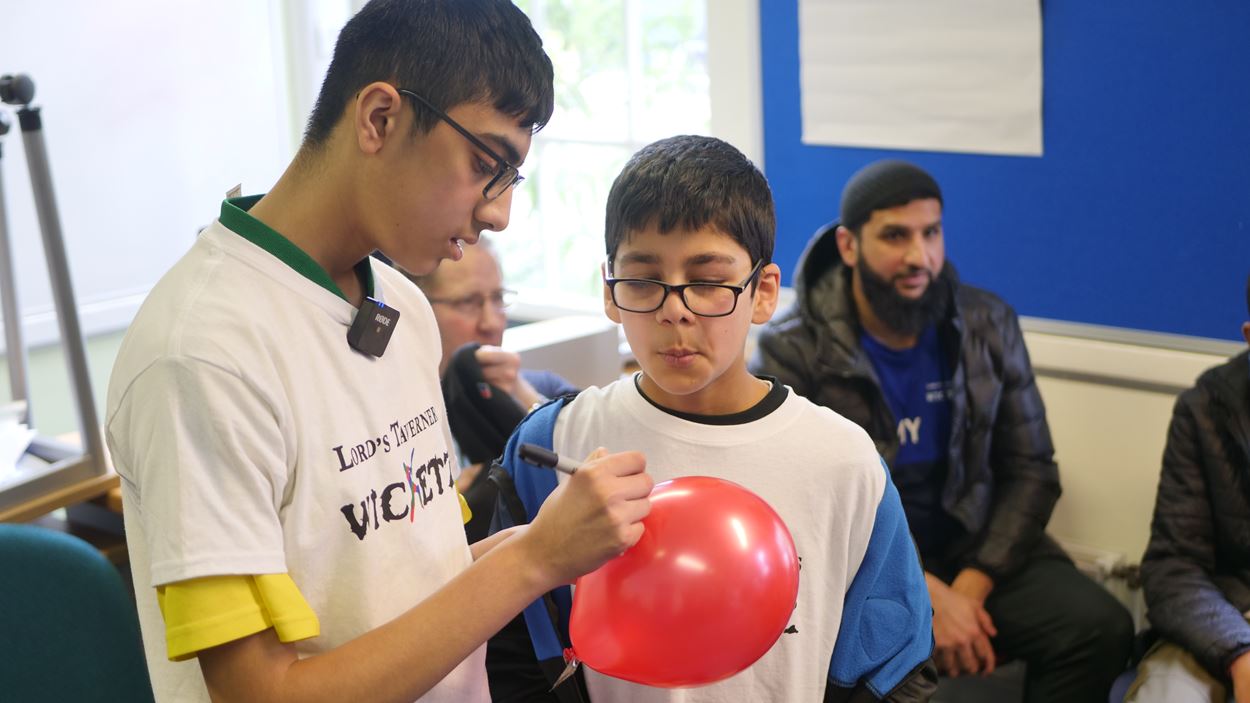 News
Roses rivals unite around the biggest challenges facing young people
The fourth instalment of the Lord's Taverners Wicketz programme's Unity of the Roses returned at Leeds Beckett University this February half-term (18 February). The event's aim was to connect 24 young people from across Yorkshire and Lancashire by discussing pressing issues in their local communities.
The Wicketz programme led by the Lord's Taverners and delivered by the Yorkshire Cricket Foundation and Lancashire Cricket Foundation in Hull, Bradford and Manchester, gives opportunities for young people living in areas of deprivation to take part in cricket and enjoy physical activity regardless of background, circumstances or ability.
Having explored two common topics in workshops led by our Development Officers – mental health and academic aspiration – in our previous outings to Manchester and Hull for Unity of the Roses events, this time around they took a step back from setting the agenda; paving the way for the young voices of the red and white rose Wicketz communities to be front and centre. 
Before arriving at the Headingley campus for a day of cricket and workshop activities, young people from Hull, Bradford and Manchester had taken a collective step together. Led by the weekly cricket participation of the Wicketz programme; a workshop series navigated the experiences of the young people across a broad range of societal problems, reflecting on how the resilience of these individuals have helped shaped them today.  
On the day of the fourth Unity of the Roses event itself, all participants took part in a workshop to focus on a stand out social issue that has had an effect on their lives on the back of their individual hub sessions in the lead up to the day, with cricket competitions taking place between the two roses rivals either side of it.
Lord's Taverners Wicketz programme Manager, Dan Wilson said: "It is vitally important that the young people we work with on the Wicketz programme mould the work that we do, so that they feel empowered to make a difference within their communities. The latest instalment of the Unity of the Roses is a great example of the bottom up approach we take when working with communities. The young people we work with know better than anybody else what the issues are affecting them, so it is our duty to listen and give them the tools to overcome them." 
Lancashire Cricket Foundation's Community Programme Manager Howard Shore added: "Through the weekly coaching sessions over the last 18 months in Manchester, Bradford and Hull, we've each developed a strong relationship with our groups of young people. Using this bond to empower them to share issues which affect them daily, step back and compare this to the rest of the UK, then share their experiences with other Wicketz communities has been very rewarding and demonstrates how we can use the cricketing passion and enthusiasm these young people have to impact their personal development."
Unity of the Roses 4.0