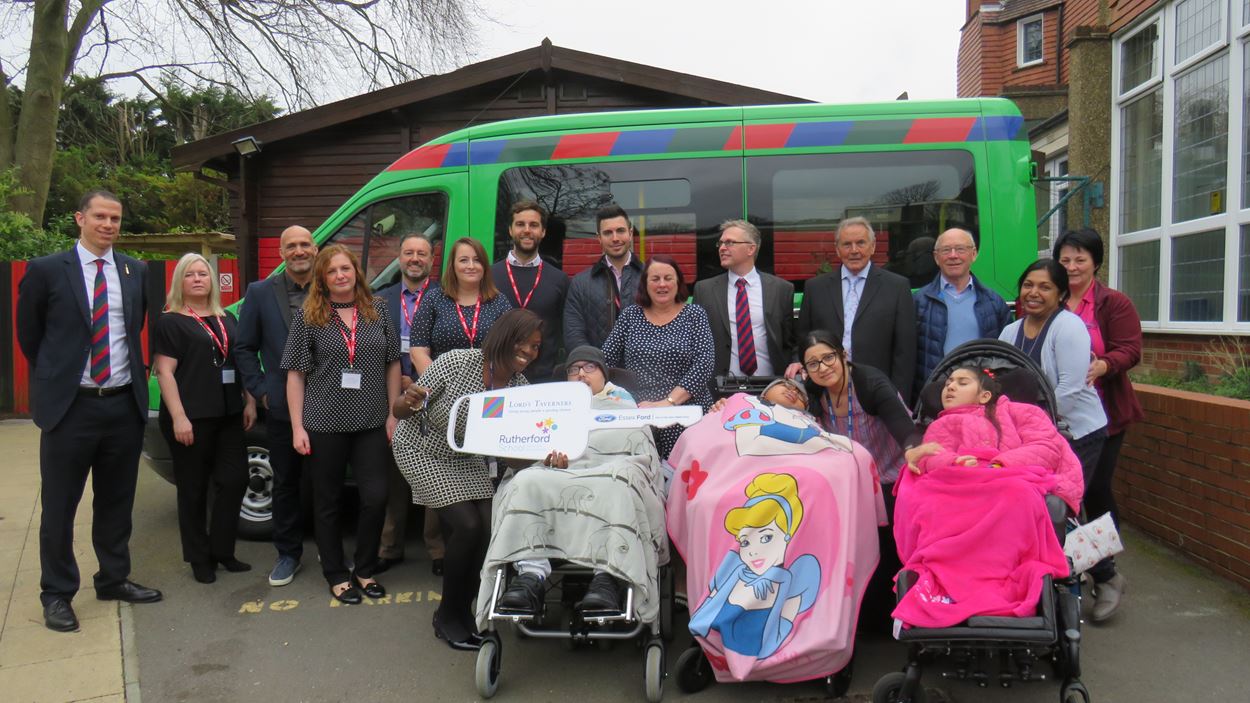 News
Rutherford School receive new minibus
The pupils and staff of Rutherford School in Croydon had a day to remember as former England and Surrey batsman Mark Butcher paid a visit to hand over the keys to a brand new specially adapted minibus made possible by the generous support of Pen Partnership.
Rutherford School is a specialist independent mixed day school for pupils between the ages of 3-19 years. They cater for pupils with profound and multiple learning difficulties which are compounded by a high degree of dependency, and who require very specialised management for physical disabilities, sensory impairment and complex medical needs.
The new specially adapted minibus is essential for enabling students access to the local community which is crucial in the development of the pupils' social skills. The visits will help pupils learn essential life skills for future independent living while also accessing sports and recreation facilities within their community.
Since 1976, the Lord's Taverners has placed over 1,200 accessible minibuses across schools in the UK. The iconic Lord's Taverners minibuses provide disadvantaged and disabled young people with the chance to engage with their local community by getting more access to the facilities on offer and build important life skills in the process.
Paul Robin, Chief Executive of the Lord's Taverners, added: "The Lord's Taverners believes that sport and recreation are essential for all young people, regardless of ability or background. This minibus will help the pupils to get out and enjoy new places and experiences in Croydon. We are proud to support the staff, parents and young people of Rutherford School."