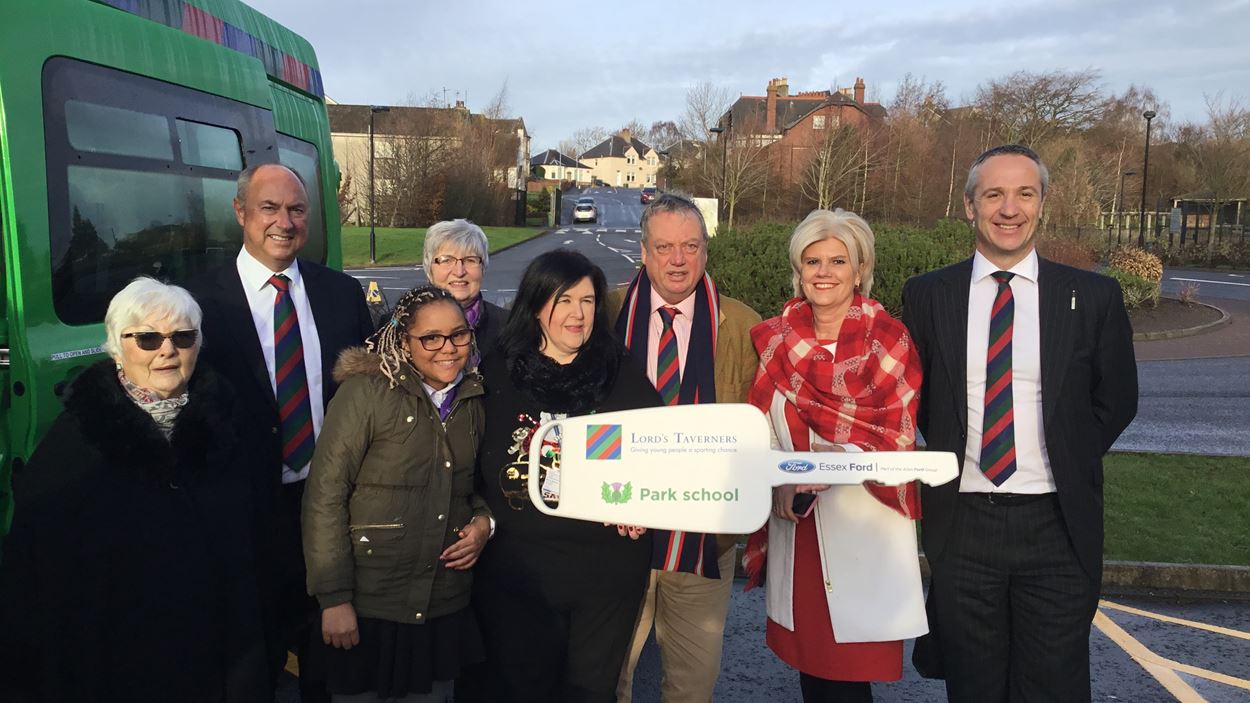 News
Scottish youngsters receive new minibus
Seabourn's Managing Director UK & Ireland, Lynn Narraway, was thrilled to be able to officially hand over a new 16-seat wheelchair accessible minibus to staff and pupils of Park School in Kilmarnock, Ayrshire in Scotland.
Co-presenting the minibus at this very special event were Duncan Lewis, Director of Fundraising and Marketing and Jan McKenzie, Regional Development Executive Scotland for the charity.
Park School in Kilmarnock, Ayrshire is a special day school for pupils aged 5 to 18 with moderate learning difficulties and autistic spectrum conditions. The school applied for the minibus in order to enhance their capacity to provide trips, outdoor learning and other activities which are an integral part of the school's curriculum. Having this minibus will mean that the school can provide enhanced learning opportunities for the most disabled and vulnerable pupils.
This arrival of this minibus was the culmination of more than two years of joint fund-raising with the Taverners, which has included a concert at a West End Theatre featuring some of the stars of stage and screen, and most recently a sumptuous charity dinner at Blenheim Palace, a UNESCO World Heritage Site. This is the second Seabourn logoed minibus, since the first was presented to the Lavinia Norfolk Centre at the Angmering School in West Sussex in 2015.
Lynn Narraway said: "Seabourn is delighted to be a charity partner for the Taverners charity and to have raised enough funds for a second minibus I was really honoured to have been present for the official hand over, and we really do hope that this facility will offer some fantastic travel opportunities for the students at the Park School."
Lord's Taverners Director of Fundraising and Marketing, Duncan Lewis, added: "We believe that sport and recreation are essential for all young people, regardless of ability or background. This minibus will help the children to get out and enjoy new places and experiences within their community and beyond. We are proud to support the staff, parents and young people of Park School and would like to thank Seabourn for their generous and ongoing support of our charity."