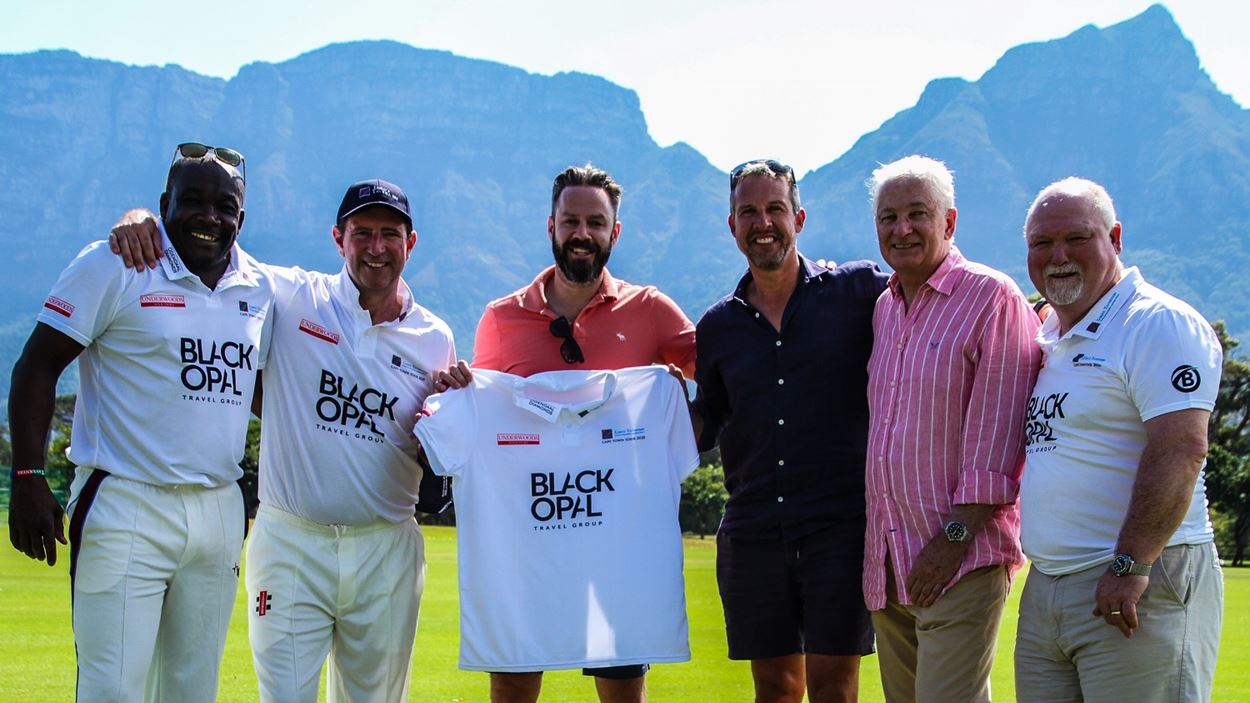 News
Taverners XI fixtures confirmed for 2021
The Taverners XI fixture list is confirmed for 2021 with a number of our favourite annual fixtures returning along with two exciting matches against the Captain Tom Moore Foundation.
As part of the #CaptainTom100 celebrations, in memory of what would have been the Taverners' honorary member's 101st birthday on Friday, we will be playing two 100 ball matches later this summer in support of both charities with more details about both games to be announced in due course.

Other games to look out for include a return fixture against the England Physical Disability side, plus contests with Cricket Scotland, the British Fire Service, and the inaugural Ian Bell Celebrity Cricket Day.

As restrictions continue to ease, we would love to see as many of you as possible at our games for an afternoon of fun in the company of celebrities and cricketing legends. However, some matches are entry by ticket only so please stay up to date with the latest on our website or use the email link at the foot of this page to contact Mervyn Ramsay for more information.

The full set of 2021 fixtures are listed below:

31 May: v Masked Cricketer @ Oxford Downs CC
15 June: v Seaford College @ Petworth
18 June: v Bovingdon CC @ Bovingdon
30 June: v Truro School @ Truro
9 July: v Hawridge & Cholesbury CC @ Hawridge Common
15 July: v Lord's & Commons CC @ Pudsey St Lawrence CC
21 July: Sticky Wicket 'Lite' @ Old Wimbledonians
27 July: Goodwood T20 @ Goodwood House
8 Aug: v Buckleberry CC @ Douai Abbey
15 Aug: v England Physical Disability team @ Tring Park CC
18 Aug: v Captain Tom Foundation @ Wormsley
22 Aug: Ian Bell Celebrity Cricket Day @ Knowle & Dorridge CC
29 Aug: v British Fire Service @ Tickhill CC
7 Sept: v Champions PLC @ Wormsley
10 Sept: v Captain Tom Foundation @ Park Avenue, Bradford
14 Sept: v Tring Park Chairman's XI @ Tring Park CC
17 Sept: v Cricket Scotland @ Fettes School, Edinburgh
For more information about Taverners XI cricket, please email mervyn.ramsay@lordstaverners.org

It's set to be a memorable cricket season and we're very grateful for the support of official sponsor of the Taverners XI, Black Opal and official kit supplier, Woodstock Cricket Company. 

The luxury travel group, Black Opal, specialise in sports travel and hosted sports tours. Their hand-picked team of travel experts have decades of experience when it comes to providing travel services at the highest level –providing customers with a complete experience at any event worldwide. From tickets to transfers, flights to suites; they'll take care of your every need. They are also a one-stop service for all luxury holiday needs. 

Woodstock Cricket Company will be providing the Taverners XI cricket shirts this season. The world-class bat manufacturers are also offering members a 20% discount across the entire Woodstock range as part of the partnership. All you need to do is use the code LORDSTAVS20 when making your order.