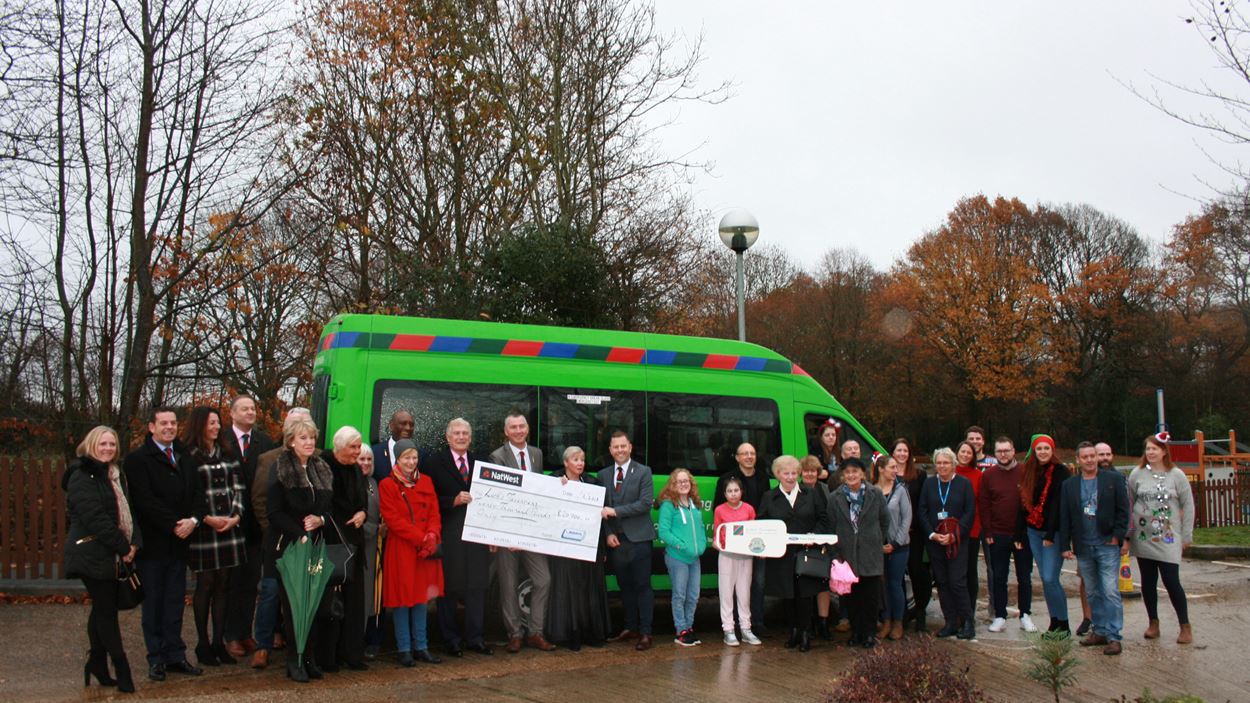 News
Trevor Brooking hands over keys to new minibus
West Ham legend Sir Trevor Brooking was in Brentwood to present staff and pupils at Endeavour School with a new specially adapted Lord's Taverners minibus made possible thanks to the support of Laser Electrical.
The Endeavour is a special school for children aged 5-16. Their curriculum is well balanced but at the same time addresses the individual needs of every child. pupils are encouraged to become responsible and confident citizens, able to effectively express their needs, thoughts and feelings and respond appropriately to the demands of living in the community.
The new specially adapted minibus is essential for enabling students access to the local community which is crucial in the development of the pupils' social skills. The visits will help pupils learn essential life skills for future independent living while also accessing sports and recreation facilities within their community.
The donation of the new minibus has been made possible thanks to the support of Laser Electrical. During 2018 Laser Electrical committed themselves to raised £20,000 towards the new vehicle and they achieved just that after staff took on the Prudential Ride-London 100 and held a race night at Chelmsford racecourse with over 300 guests.
Deputy Headteacher at Endeavour School, Anthony Hattam, said: "As a school we are blown away to have received a new minibus from the Lord's Taverners and owe so much to Garth, Steve and all of the staff at Laser Electrical for such a great fundraising effort.
"A big part of our school curriculum is 'community visits' the aim of which is to get as many of our pupils out and about as often as possible; to experience the world around them and help promote their confidence and independence. It is no exaggeration to say that having a reliable minibus really is a life line to our curriculum and how it positively affects our pupils learning."
Laser Electrical Procurement Manager & Charity Coordinator Manager, Garth Davies, added: "At Laser Electrical, we pride ourselves on our charity work and are passionate about putting back into the local community. The work the Lord's Taverners do is inspiring and to be able to pull people together to help the Endeavour School is a privilege, and we very much hope they enjoy and use their new minibus to the maximum.
"The gratitude staff at the Endeavour School showed and the joy on the children's faces made all the charity events, and the gruelling training sessions to complete the Ride London to raise money all worthwhile. We look forward to welcoming some of the pupils to the office this month for a special visit from Santa!"