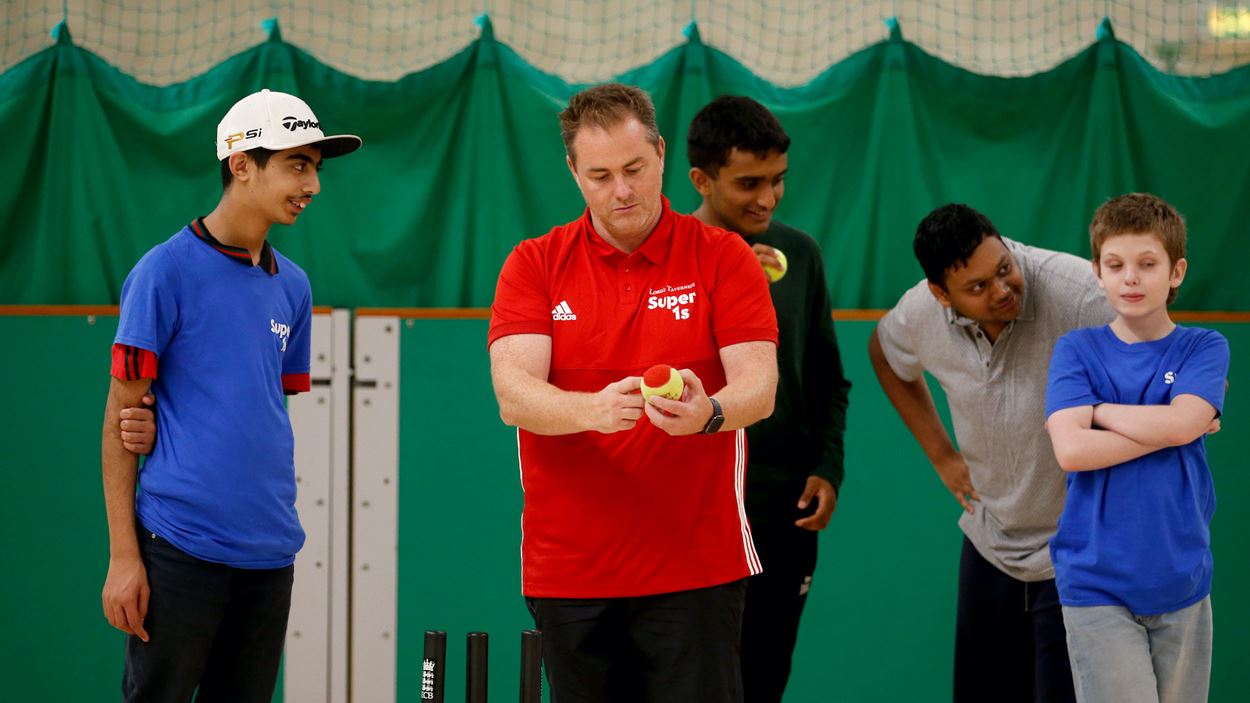 News
Update from the CEO
An update on the charity's strategy process from our CEO, Mark Curtin.
Hi everyone,
Following the news last month that the Trustee board had approved the strategy, I am pleased to say we are now preparing the launch of the strategy to coincide with our busy summer schedule. This particular strategy period will run from October 2022 (the start of our next financial and operational year) through to September 2025, when of course, we will be celebrating our 75th anniversary. We have a lot of improvements and changes to make, not least to many of our systems and processes, but more importantly to our culture… we have ambitions to be a more inclusive, diverse and open organisation that increasingly inspires more people and organisations to support us and work with us because we are driven by our purpose and mission to empower young people facing the challenges of inequality through cricket. This is a refreshed mission statement designed purposefully to reflect the more modern organisation we seek to become.
Whilst more of the details will come in the launch itself, I want to share a little insight of what is to come. Firstly, going forward there will be an even greater focus on our charitable purpose and cause – essentially this will be to improve, develop and then grow our community cricket programmes with outcomes for our young people at the heart of all that we do much more prominently than ever before.
Furthermore, we are planning to make investments of time and money in developing and growing our people and maximising better technology to manage the whole organisation more effectively, as well as put resources in place to better recruit, welcome, support, steward and engage all of our friends and supporters, especially our wonderful members who do so much across the country to make the Tavs the great organisation it is.
Building on the success of our Wicketz and disability cricket programmes, Super 1s and Table Cricket, as well as our Sports Kit Recycling programme, we will continue to deliver our activities in all of our existing community hubs, whilst we also undertake work in the next 12-18 months to better define, understand and evidence the impact of personal and social change that takes place for young people in communities across the UK. We will also be expanding and growing our reach to more young people living with disabilities thanks to an expansion of our disability cricket programme supported by the England and Wales Cricket Board (ECB).
Therefore, please watch this space and look out for a more in-depth piece to be published in the Long Room Magazine next month, which will provide more details of the strategy and what the broader future for the charity looks like for the next three years and beyond.
Thank you to so many people who have played a role in helping myself and the team shape our strategy and business plans over the past 3-6 months, since this all kicked off on 23 November. There is a great deal of need and demand for what we do, not least following the pandemic… but there is also huge appetite and opportunity for charity organisations like the Tavs to be at the forefront of leading the way in empowering young people through sport and in our case, community cricket programmes.
Best wishes, 
Mark