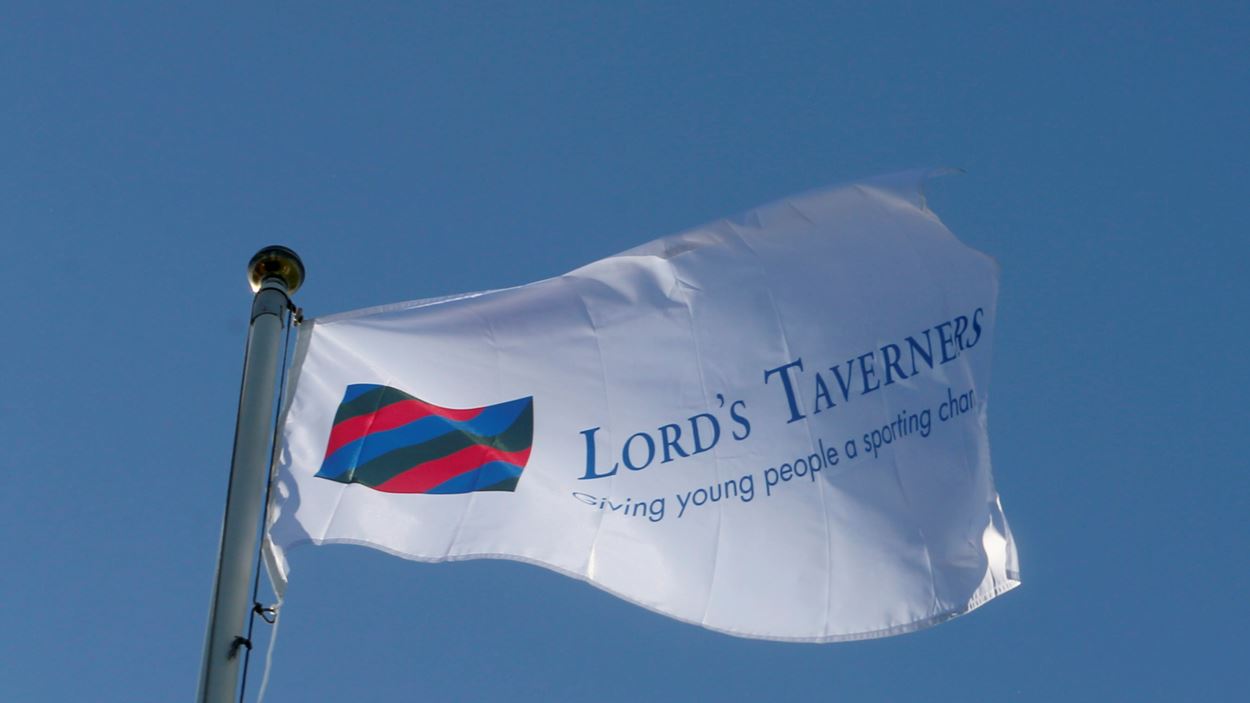 News
Update from the Chairman - fundraising and trustee board news
Please see the below update from Lord's Taverners Chairman Tim Luckhurst on the latest fundraising and Trustee Board news.
Firstly, congratulations to Lloyd Scott for successfully completing the Three Peaks Challenge in his Lord's Taverners branded deep-sea diving suit weighing 130 lbs! What a mountainous achievement and what exceptional media coverage the Lord's Taverners has benefited from through Lloyd¹s heroics. Our brand has been prominent on BBC Breakfast and ITV This Morning. We have had major features in national and regional newspapers, and we have enjoyed extensive social media content. Well done Lloyd, you have true Taverner spirit! Thank you to all members who have donated so far, your support is greatly appreciated and will go directly to help our fantastic charitable programmes. If you would like to make a donation, it is not too late, you can go to give.as/lloydscott.
I met our Regional Chairs via Zoom recently and their passion and commitment to the Lord¹s Taverners was loud and clear. During the meeting I announced that Sandra Verkuyten has been appointed Vice Chair of the Board of Trustees. I also announced that it is our goal to have a Board of Trustees with an even gender split and now I am delighted to say that since the meeting Suzy Christopher has agreed to return to the Trustee Board.
Sandra has extensive experience in the charity sector and as a regulator. She is passionate about equality, diversity and inclusion and sits on our Change Management Committee. Suzy was a Trustee from April 2017 – April 2020 before stepping down due to work commitments. Suzy was BT's Charity and Community Director, leading the company's strategic charity partnerships and volunteering programme. She is also a member of the ECB's disability cricket committee.
I know that achieving a more even balance of women and men on the Trustee Board will not be a quick process but the announcement of Sandra as Vice Chair and Suzy as Trustee are important steps in the right direction and go some way to demonstrating the importance of women to the future success of the Lord¹s Taverners. I hope to make more announcements like this in the coming weeks.
My meeting with the Regional Chairs was an opportunity to hear their views and considerations. Much discussion was had around unifying the Lord¹s Taverners and Lady Taverners brands and there were various suggestions made for a single brand name. It is clearly a subject of great importance and I therefore pledge that once the Covid-19 'economic dust' has settled we will undertake an independent brand audit and brand refresh. Until then, our founding name the Lord¹s Taverners will be our unifying brand name.
There is a new digital edition of the Long Room due out early next month that will provide further updates on the amazing work of our charity. But for now, wherever you are, I wish you good health during these testing times.
Yours,
Tim Luckhurst
Chairman, Lord's Taverners