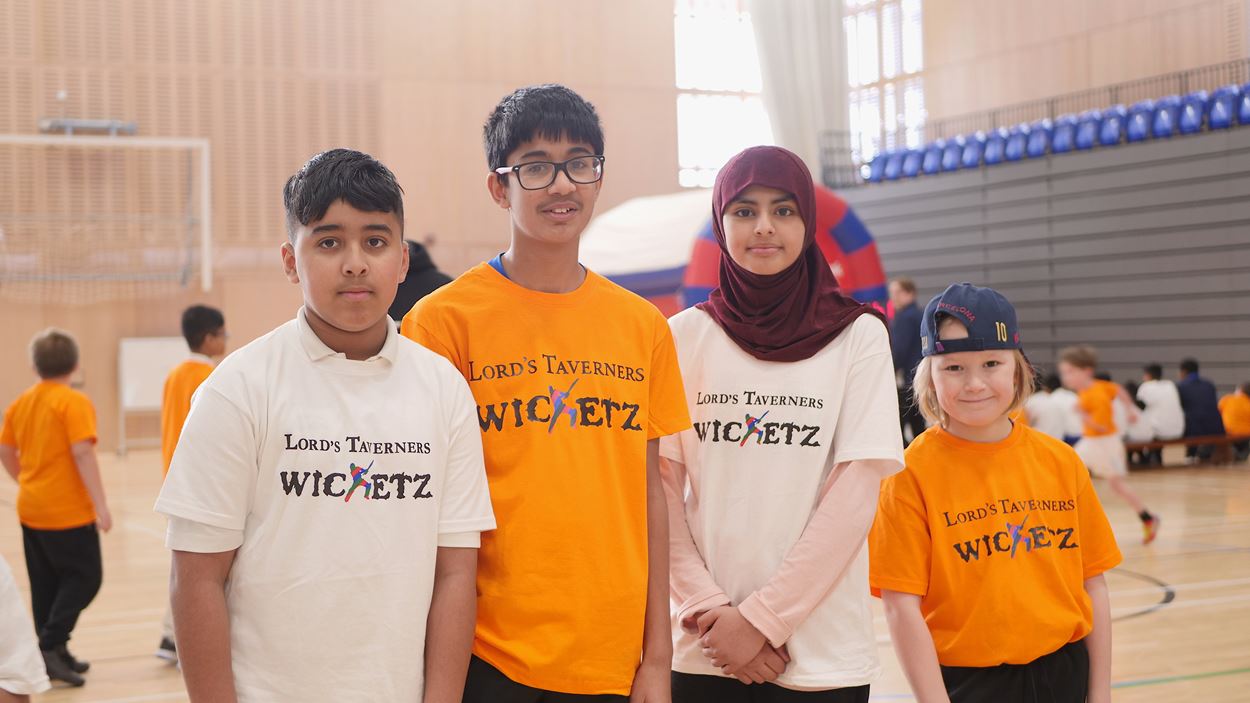 News
View our 2020 Interactive Impact Report
Lord's Taverners cricket programmes impacted the lives of a record 12,000 participants in the past year despite the Covid-19 pandemic – demonstrating our work to break down barriers and empower disadvantaged and disabled young people to fulfil their potential and build life skills has never been more vital.
Breaking down barriers and empowering disadvantaged and disabled young people to fulfil their potential, and build life skills.
The impact of Covid-19 has left many of those we support isolated and even more alone as they were unable to access our programmes and spend time with their friends, but with innovative online activity and regular sessions to support the physical and mental wellbeing of our participants, we were able to continue our life-changing work.
Across Wicketz, Super 1s and Table Cricket we spoke to 1,500 participants about how they felt the respective programmes impacted their development:
92% of Super 1s participants said they felt more active with 85% saying they felt more confident.
94% of Wicketz participants said they felt more include and 93% more able to make friends.
93% of table cricket participants felt better about themselves with 89% feeling more independent.
"Wicketz brings often struggling individuals into groups who learn about collaborative success, receive inputs from key professionals and signpost them to opportunities with local companies or education providers. This helps to break down barriers, not only between people, but between an individual's challenging situation and their potential." Detective Superintendent, David Cestaro (Bedfordshire Police)
"We need to be adventurous when we're young because we need to explore new skills and talents we can learn that may develop a future career for us as well." Siya, Super 1s (Essex)
Throughout the pandemic our work has continued online to provide youngsters with physical activity and creative tasks to help keep the body and mind active from home. This was supplemented by challenges and tasks set for participants by stars from the world of sport an entertainment including England cricketers Anya Shrubsole and Dom Bess, and broadcasters Mike Bushell and Dan Norcross.
This Impact Report reflects our regular and adapted activity in a year where despite losing months of physical activity, awareness raising and taster sessions, we still delivered our programmes to more participants than ever before.
Click here to view our 2020 Interactive Impact Report.