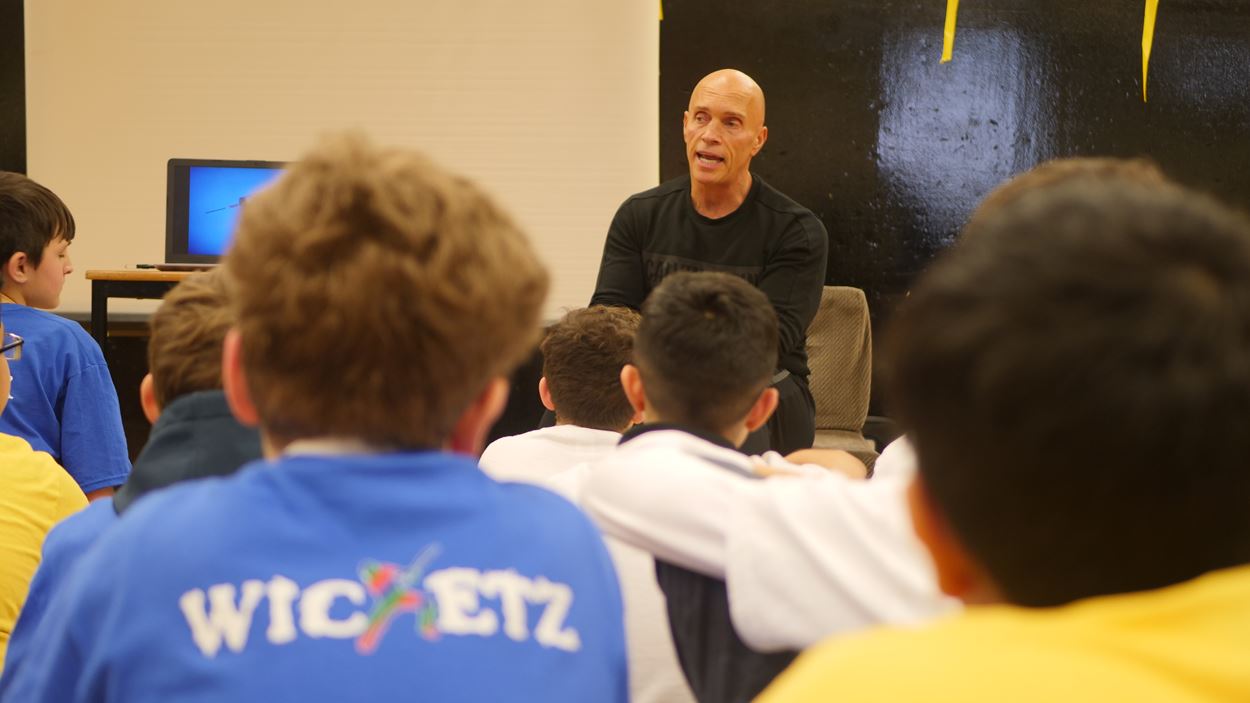 News
Wicketz hubs in Southampton take part in anti-drug workshops
More than 40 young people who attend Wicketz across four hubs in Southampton enjoyed a day of competitive cricket and crucial lifestyle workshops at St Marys Leisure Centre during the half term break. This included talks from Paul Hannaford, who shared his life story as a former gang member and drug addict along with boxing sessions delivered by Inner City Boxing.
After spending 45 minutes with the young people, Paul said: "This workshop is not just about today. Okay, we do it on the day but clearly it's about their future, that they're not ending up in drug dens like I lived in, not end up in prison like I did, not end up homeless like I did, not to be stabbed like I did, this is all about their future"
Sam Moss, Wicketz Development Officer for Southampton spoke of the importance of providing workshops as part of the programme: "With Wicketz, we try to run workshops that develop life skills young people might actually need and address issues that actually face young people. 
I think nationally Wicketz has got amazing partnerships with the police and organisations that really help the community and in Southampton, we've worked really hard over the past couple of years to try and build these relationships"
Please take a look at the video below for more.
Wicketz hubs in Southampton unite through cricket and workshops