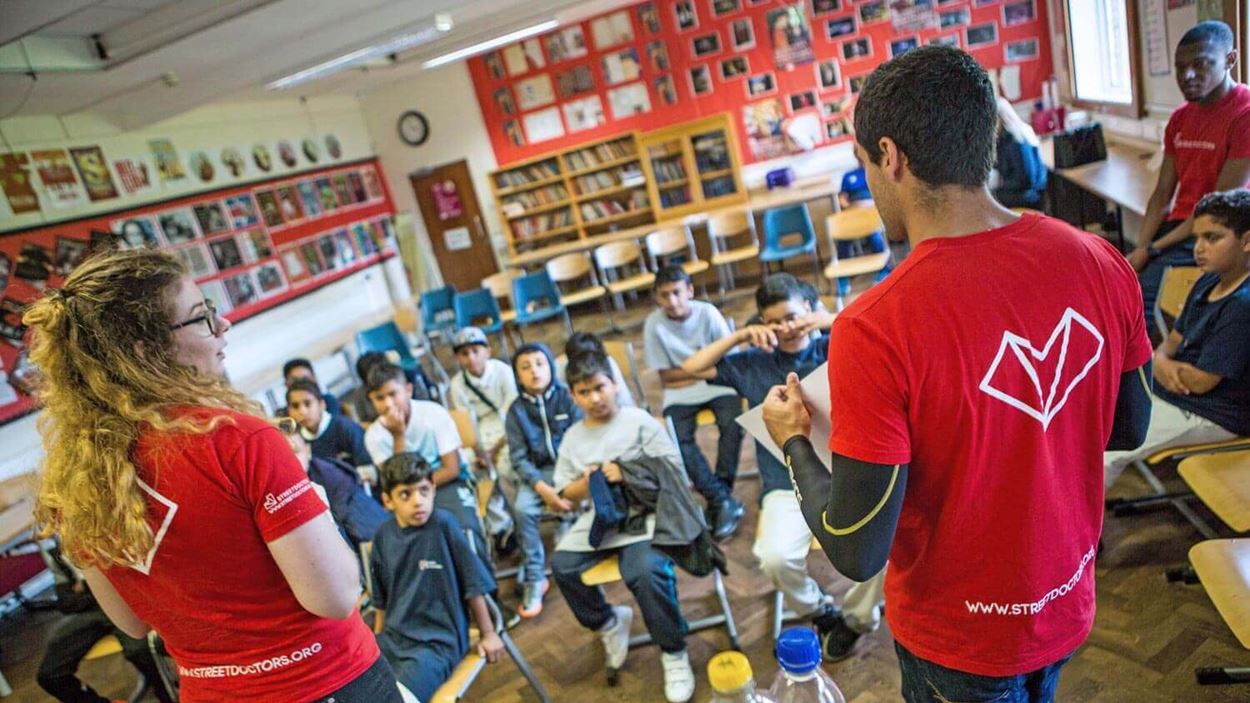 News
Wicketz joins forces with Sugar Smart
Wicketz is raising awareness amongst Plymouth communities about the detrimental effects of excess sugar through a partnership with Sugar Smart.
Wicketz, a free community cricket programme delivered by the UK's leading youth cricket and disability sports charity, the Lord's Taverners, is having a big impact on the lives of young people in Millbay by raising awareness amongst Plymouth communities about the detrimental effects of excess sugar through a partnership with Sugar Smart.
Wicketz, introduced to Plymouth in 2017, gives opportunities to young people to take part in cricket and enjoy physical activity regardless of background, circumstances or ability.
The programme is about more than getting young people playing cricket though, it provides wider opportunities to develop social and personal skills such as confidence, respect, teamwork and leadership. This is achieved through reactive learning and cricket sessions, as well as health awareness and life skills workshops delivered by local development officers and partners in the community.
In Plymouth, weekly Wicketz sessions at the Millbay hub (based at Plymouth School of Creative Arts since February 2018) currently see the first part of the session be cricket based and the second half centred around healthy eating. Plymouth Wicketz Development Officer, Vicky Reeve, has partnered with Food Plymouth to implement the Sugar Smart initiative which helps local authorities, organisations, workplaces and individuals to reduce the amount of sugar individuals consume.
Working with Devon and Cornwall Food Action, Vicky collects food donations twice a week and uses these as ingredients for her healthy living workshops, which has so far seen smoothies, tuna pasta bake, chicken and broccoli hoi sin stir fry, fruit crepes, vegetable soup and omelettes made by participants. These simple recipes are easy for participants to replicate at home and encourage them to eat more healthily on a regular basis.
Vicky is now a Sugar Smart Ambassador and has a position on the steering group, meaning that the young people participating with Wicketz based at Plymouth School of Creative Arts will benefit from the campaign for the foreseeable future.
Russ Martin, Head of P.E at Plymouth School of Creative Arts, said: "The Wicketz project has been an outstanding success within our community. The enthusiasm from Vicky and other coaches has enabled children to enjoy being physically active through cricket and learning about healthy nutrition, whilst more importantly knowing how they can make positive changes to their lifestyle."
Alan Dunne, Devon and Cornwall Food Action, said: "We at Devon and Cornwall Food Action are actively eradicating food poverty across both counties and it is a privilege to be working with the Wicketz Programme and helping young people to progress and achieve in their lives."
Dr Clare Pettinger, Food Plymouth, Sugar Smart Manager, commented: "Having a range of partners on board, including the Lord's Taverners through Wicketz with Vicky Reeve, is essential for the success of the programme, particularly to get the message to more deprived communities."
Vicky Reeve, Wicketz Development Officer in Plymouth, added: "The connection with food and cricket was apparent to me very early and I am so enthusiastic about it as children's diet and sugar intake is a hot topic currently.
The input and support from Jake (Plymouth School of Creative Arts Kitchen Manager) and his team has been brilliant as it has given the children expert knowledge and great ideas when using the ingredients from Devon and Cornwall Food Action.
The children have loved the food as much as the cricket and we have had regular conversations about healthy food alternatives. The Sugar Smart session had them counting out the amount of sugar cubes in popular items, by the end we had an audience with 20 parents listening too!"
Wicketz sessions take place every week all year round, and if you would like more information about the project please contact Vicky Reeve on vicky.reeve@devoncricket.co.uk.
asdsad
Our Impact
asdasdas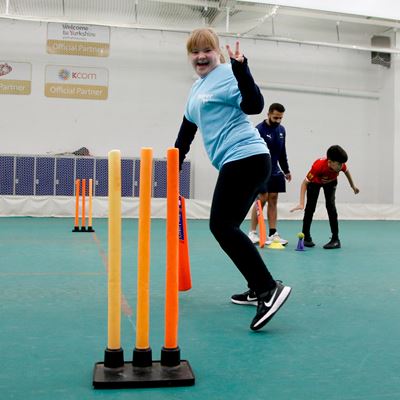 3,108
coaching sessions delivered through Wicketz and Super 1s
Super 1s
Super 1s gives disabled young people aged 12-25 the chance to play regular competitive cricket while improving life skills such as confidence and independence.