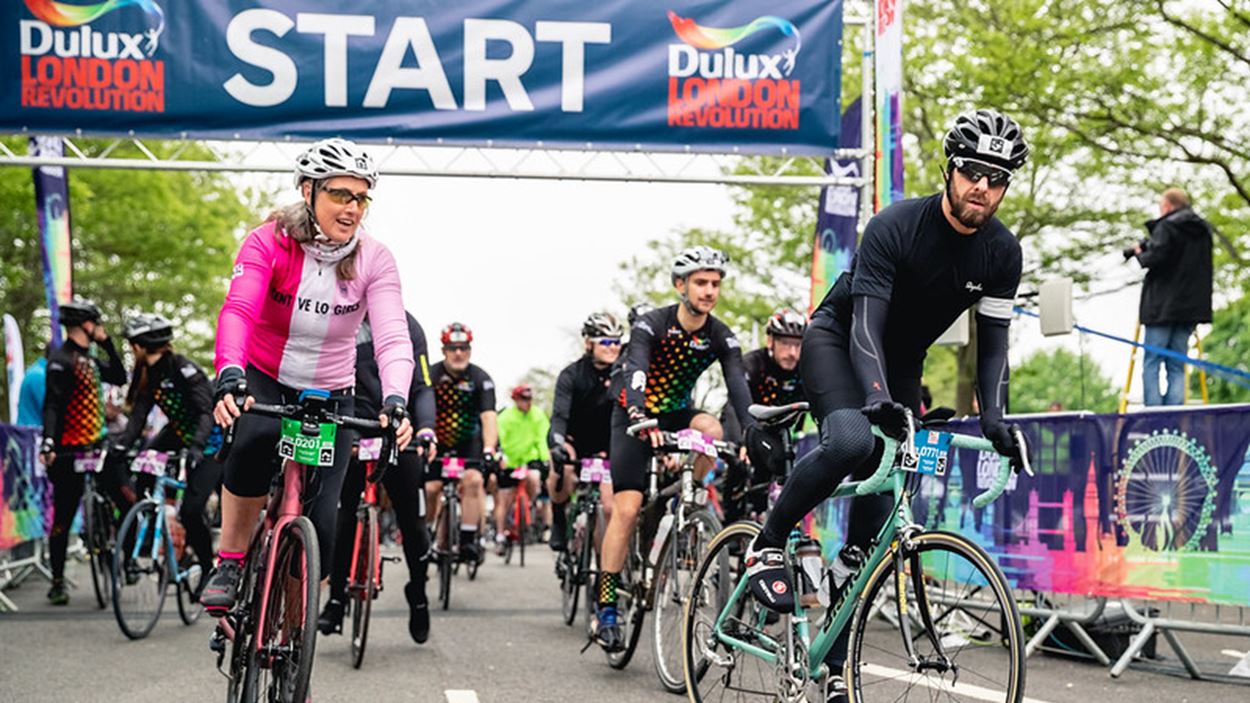 Challenge Events
Dulux London Revolution
The Dulux London Revolution is an incredible 155-mile, 360° loop around London that showcases iconic city landmarks alongside the best country riding the South-East has to offer over the weekend of September 25-26.
If you are a cyclist and looking for an unforgettable challenge then this is the perfect challenge for you!
The 155 mile loop which starts in London, quickly heads out to the beautiful surrounding countryside.
Offering a variety of options to challenge all levels of fitness and expertise. The event can be completed in one day. For those who would rather split the distance you can take part in the weekender ,which consists of two action pack days of 82 and 73 miles.
This also includes access to the Festival Basecamp which offers camping facilities, hot showers, bars, food and live music.
Charity registration is £39 for the 1-day pass or £64 for the Weekender, both with a fundraising target of £450.
For more information and to register your place, please fill in and submit the form below.
Event information
Date
Saturday 25 September 2021