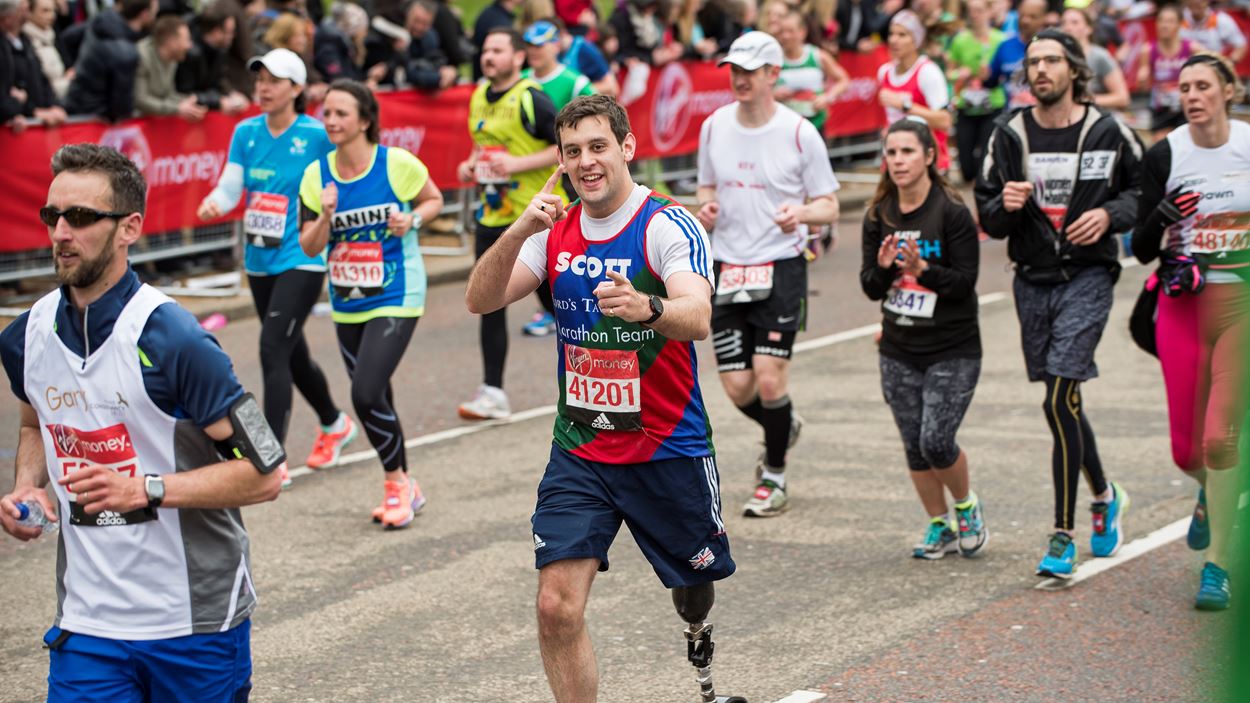 Challenge Events
London Marathon
Take on the challenge of the world's biggest marathon, and run for the Lord's Taverners!
The 2020 Virgin Money London Marathon will take place on Sunday 4 October, 2020. Be part of Team Tavs and tackle the 26 mile course around the capital!
Challenge events are a great way to test yourself and achieve things you didn't think you could. They're also a great way to share a charity that is close to your heart with your family and friends.
To secure one of our Gold Bond Places, all we ask is that you guarantee to raise a minimum of £2,100 in sponsorship money.
If you have your own place and would like to join our Marathon Team you are required to only raise a minimum of £300. All ages, speeds and abilities are encouraged to join our team and help the cause.
Benefits of running for the Lord's Taverners
Welcome pack
Monthly newsletters with top tips for training, nurtitrion and injury prevention
Meet all the other runners in our team
Complimentary running kit
Organised training runs in the south of England.
Special post run recovery - champagne, massages and snacks 
Exclusive Marathon after party
For more information and to register your interest, please fill in the form below.
Event information
Venue
London Marathon
Date
Sunday 4 October 2020