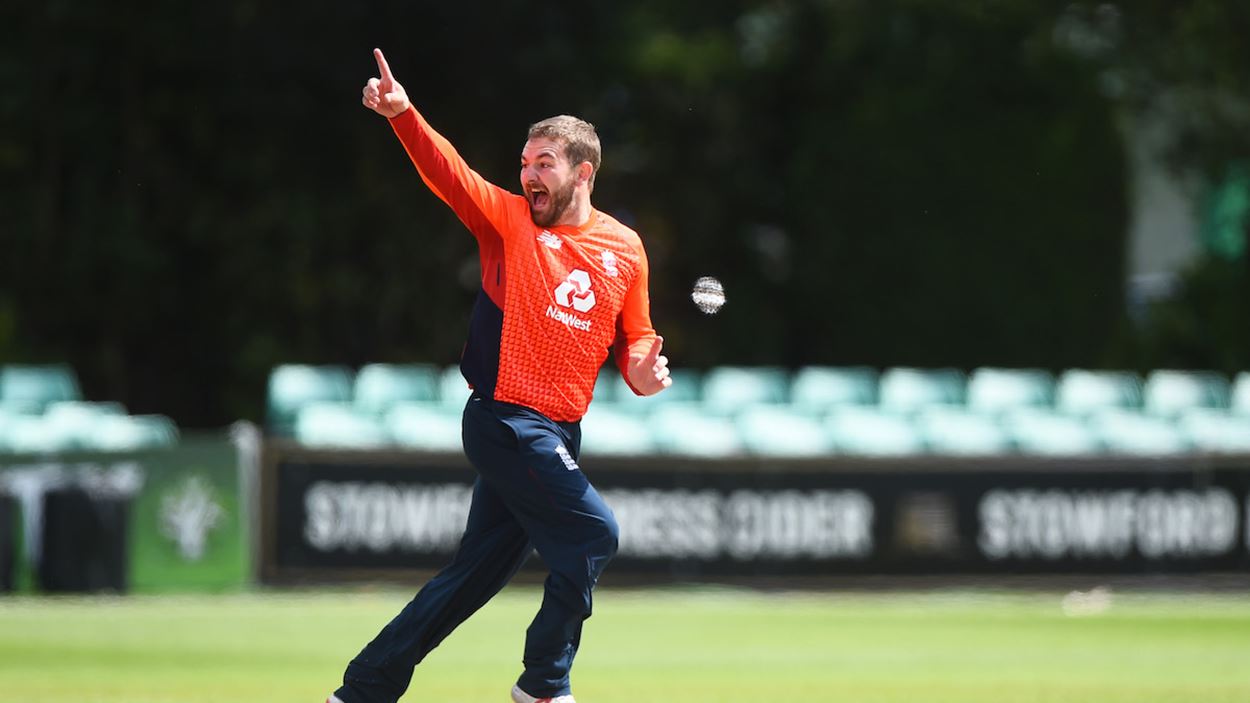 News
Callum Flynn named Lord's Taverners Disability Cricketer of the Year
England Physical Disability squad all-rounder Callum Flynn has been named the Lord's Taverners Disability Cricketer of the Year for 2019.
The Lord's Taverners Disability Cricketer of the Year award, now in its third year, showcases the development and contribution of members of the national disability cricket squads.
Flynn was a standout performer in this summer's Physical Disability World Series, which was held in and around Worcester. England finished runners-up in the six-nation tournament, won by India at Blackfinch New Road.
The Manchester native scored 180 runs at an average of 45 in the tournament, including an unbeaten 69 in England's opening-match win against Pakistan. He also took four wickets at an average of 31, including two for 14 from four overs in the thrilling semi-final victory over Afghanistan.
On receiving the award, Flynn said: "It's a huge honour to receive this award from the Lord's Taverners, following in the footsteps of some excellent disability cricketers.
"I always love representing my country and this summer's Physical Disability World Series was a great event to be part of. It has helped raise the profile of disability cricket thanks to some incredible performances by all the teams involved.
"It's a privilege to play alongside such an inspiring group of individuals in the England team and it's great to see the future looking so bright for the Physical Disability side."
As a bone cancer survivor, which was diagnosed on his 14th birthday, he now plays with a titanium knee and he collected his award as the prestigious Cricket Writers Club Annual Lunch in central London on Tuesday.
Paul Robin, Lord's Taverners CEO, said: "It's been a great year for the England disability squads and this award looks to reflect the hard work and progress of the players, while showcasing disability cricket and the fantastic role models in the squads to not only the tens of thousands of youngsters who take part in the Lord's Taverners disability cricket programmes every year, but to all England cricket fans.
"Callum has played an important role on and off the pitch to the development of cricket in this country and I am sure all will agree that he is a fantastic role model for the sport."