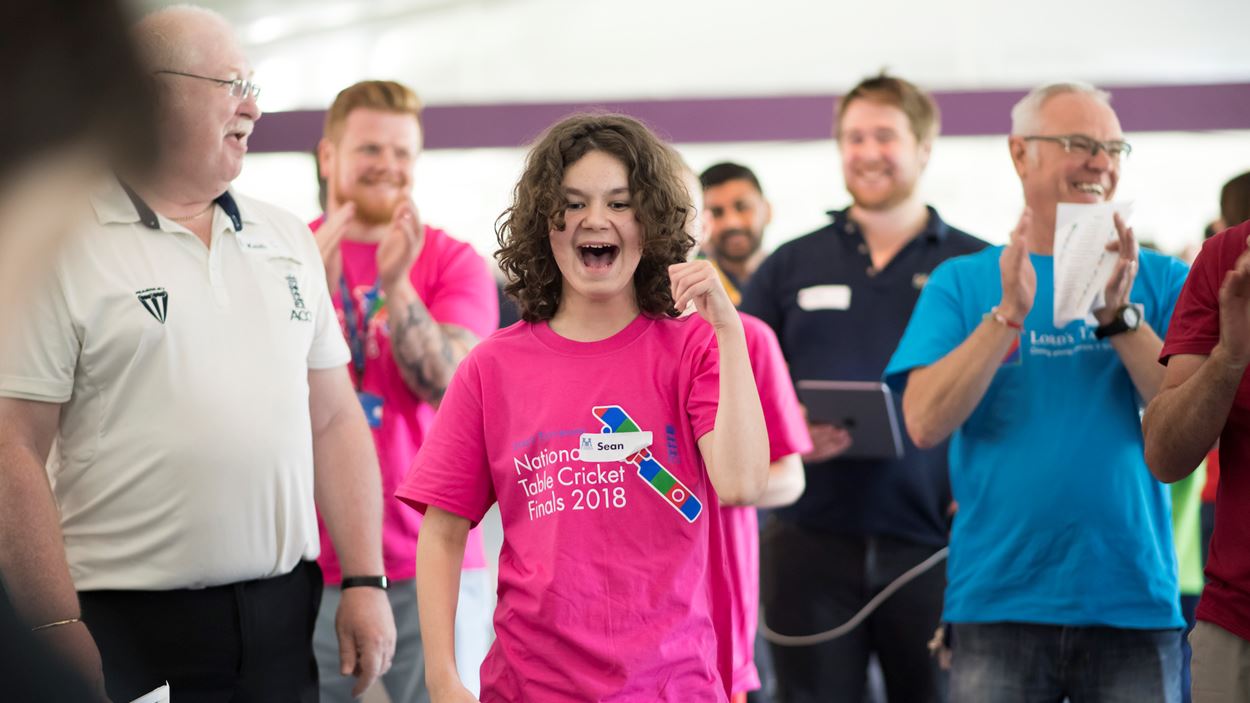 News
Neil Back cheers on table cricket players!
Pupils at Gateway College in Hamilton (Leicester) had a day to remember last week, as Rugby World Cup winner Neil Back joined them for a Lord's Taverners table cricket competition on Thursday (22 February).
Five schools from Leicestershire participated in the competition; Maplewell Hall School, Birkett House School, Birch Wood, West Gate School and Ash Field Academy. Over 50 disabled young people took part in the heat, which saw some fantastic matches and Birkett House, who were unbeaten on the day, emerging victorious. They will now move on to the next round of competition, playing at the regional final in April, where they will be in with a chance of making the national finals.
The county rounds of the Lord's Taverners table cricket competition are nearing completion, and the competition will be moving on to regional finals in March and April. These finals will determine who will make it to the national finals in June, held at the iconic Lord's Cricket Ground.
This national competition, made possible thanks to the support of players of the People's Postcode Lottery, Ford and Liberty Mutual Insurance has been running for 20 years and this year, more than 300 schools will take part all hoping to qualify for the finals at Lord's.
Ex-England and Leicester Tigers legend, Neil Back, who cheered from the sidelines before joining in with a match to get a taste of the action, said: "Table cricket is a brilliant game for children who are not able to play the traditional game and it's great to see the children having fun!"
Table cricket is played on a table tennis table with side panels and sliding fielders, a ball launcher, weighted plastic ball and wooden bat, table cricket enables young people with severe physical and learning disabilities to enjoy cricket and represent their school on a competitive basis.